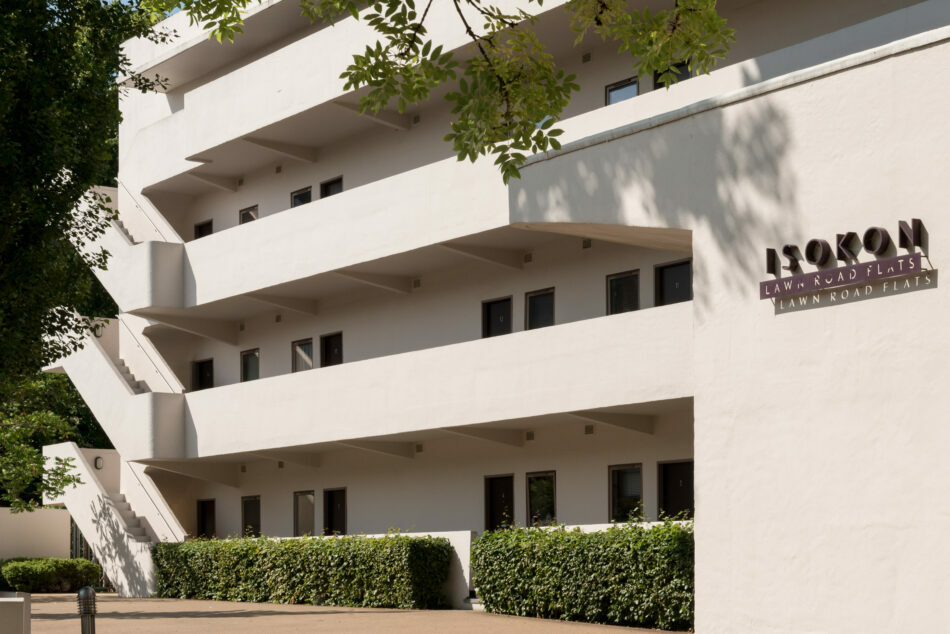 Only 2.5 percent of listed buildings in the UK are grade I, with the most famous including the likes of St Paul's Cathedral, Nelson's Column, and the Royal Opera House. Now, for the reasonable price of £595,000, you too can have your own slice of history – a place in the iconic Modernist apartment complex – the Isokon Building II. 
Also known as the Lawn Road Flats, the Isokon Building was built in 1934 by handlebar-moustached Canadian architect Wells Coates for Molly and Jack Pritchard (influential furniture designer whose work is now displayed in the V&A) and is situated in Belsize Park, just a few minutes away from Hampstead Heath. 
Coates followed French architect Le Corbusier in believing that homes should be 'machines for living in', and designed the building of 32 (now 36) flats to be immediately liveable even if you only owned 'a rug, an armchair and a picture.' The apartment block was also the first ever to be built using just reinforced concrete. 
In 1937 The Isokon Building had a ground-floor bar installed to replace its communal kitchen (seems like a sensible trade). It soon became a hangout for the likes of Agatha Christie, who wrote her novel 'N or M' there, and enough Soviet spies that it was subject to special surveillance by the British Security Services. Belsize Park has been home to notable alumni ever since, including Sigmund Freud, Twiggy, Jude Law, Tom Hiddleston and Noel Gallagher. 
The building passed through several hands after the Pritchards sold it and was even at one point a halfway house before being abandoned in the '90s. Luckily, it underwent an award-winning renovation and was subsequently listed in 1999. 
A look inside the leasehold one-bed, one-bath, ground-floor apartment shows a neutral, stripped-back approach to design in keeping with the building's original impetus. Hardwood surfaces are paired with fresh-white painted shelves, a galley kitchen and original wooden sliding doors. Residents also have access to the communal garden which must have seen all kinds of famous inhabitants and their guests over the last 90 years. 
More details available from RightMove.  
Are the Parthenon Marbles returning to Greece?
This 200-year-old Southwark pub has just closed without explanation.