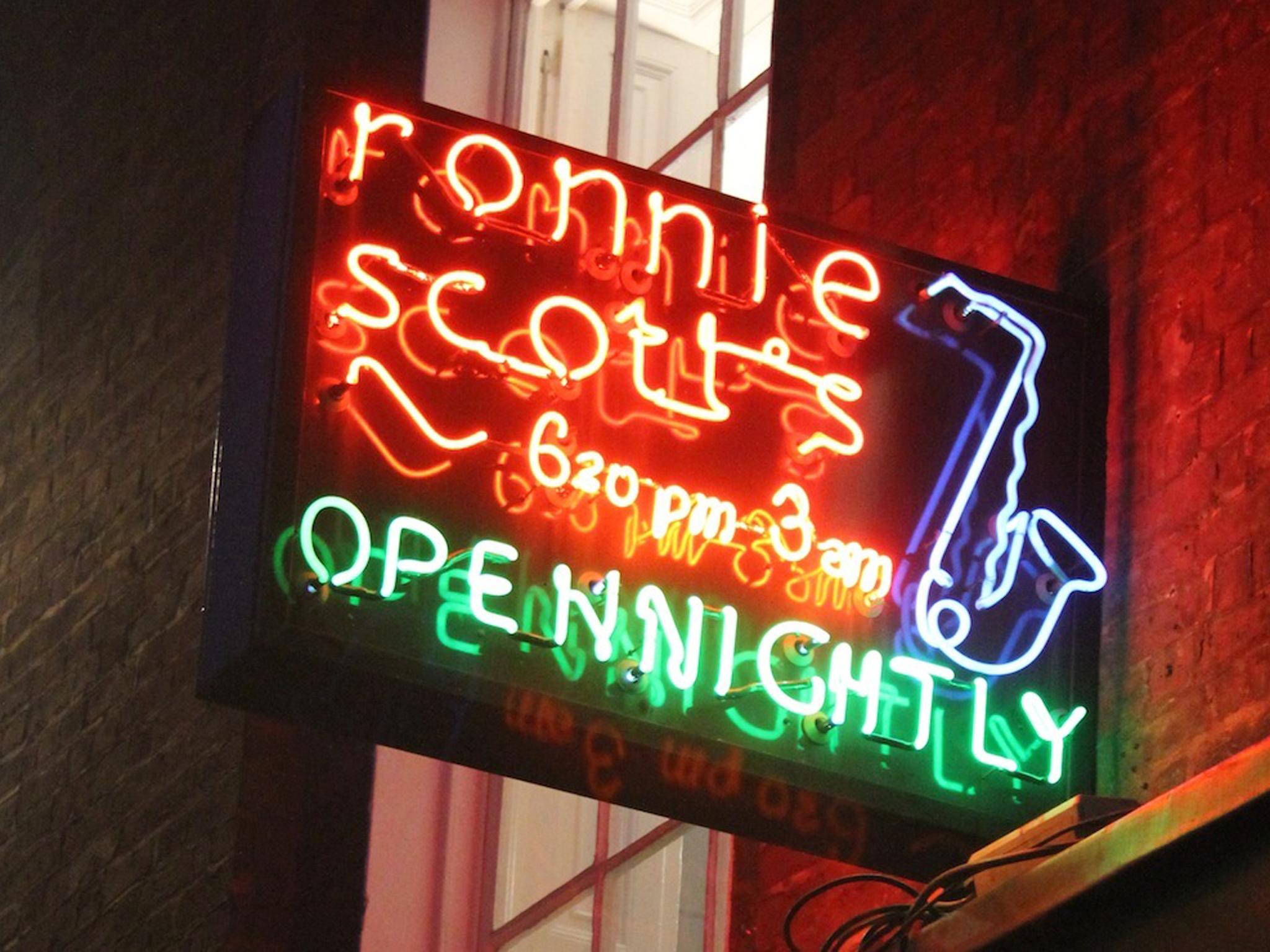 Ronnie Scott's is calling upon its regulars – as well as those of a non-jazzy persuasion – to bring any unwanted or unloved instruments to the club so they can give them back to the community.
The legendary Soho jazz club is hosting its annual 'instrument amnesty' on January 28, and its doors will be open from 10am to 3pm for donations. Got a guitar that you don't strum no more? Or a flute that hasn't felt the delicate touch of your fingers in years? You know what to do. Rather than letting them gather dust, take them to Ronnie Scott's HQ at 47 Frith Street and feel all lovely about the fact that soon they'll be getting some much-needed love and attention in underfunded schools across London as well as from kids across the UK and overseas.
Ronnie Scott's Charitable Foundation will be working with the charities Music For All and Sistema England to ensure that all the instruments donated find their forever homes. The amnesty is also calling upon its famous fans to donate their musical instruments. Who knows, Lady Gaga might drop off a spare keyboard, or Van Morrison could testily shuffle a spare sax their way. Last year 500 instruments were donated, and the likes of Sam Smith and Nitin Sawhney have been among the celebrity muso donors. 
Ada Ologbosere, head of the Ronnie Scott's Charitable Foundation, says: 'The Musical Instrument Amnesty is becoming a staple in our annual calendar and we are grateful to everyone who has donated over the years. Through this initiative, we have been able to help hundreds of young adults fulfil their musical ambitions and we're excited to see what we can achieve this year.'
There's only one rule – no pianos or organs – as the club won't be able to accept them for storage reasons.
Ronnie Scott's opened back in 1959 and has been based on Frith Street since 1965. Over the years it's hosted some seriously big names – from Miles Davis and Jimi Hendrix to Ella Fitzgerald and Nina Simone. Make your neglected instrument part of its story.
Ronnie Scott's, 47 Frith St, W1D 4HT. Instrument Amnesty Jan 28, 10am-3pm.   
Madonna's secret 40th-anniversary greatest-hits tour is coming to London.
'It was like being in a sci-fi movie': Londoners share their favourite memories of the Trocadero.