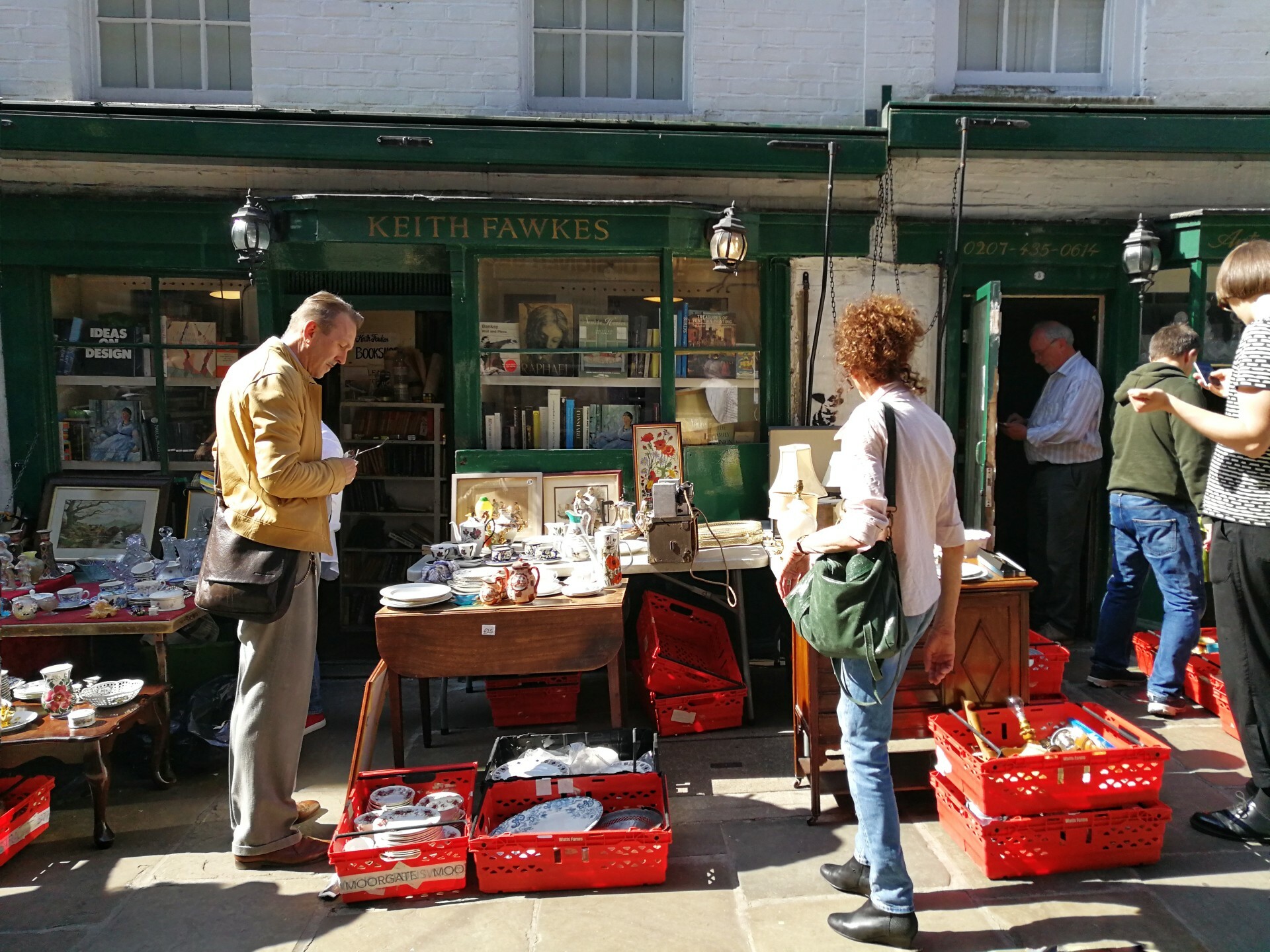 Traders at Hampstead Antique Emporium are trying to save the market, which has been running since at least 1967, after it was shut down this weekend. The market has been home to around 25 independent businesses, selling antiques, jewellery, vintage clothes, art and other artisan delights for more than half a century. A petition to save the bazaar has secured over 1,500 signatures. 
Traders were evicted from the market on Saturday January 7 by owners Staplepine Limited, which previously gave them two months' notice to vacate. The market's website has also been shut down. A protest took place outside the market on the day of eviction. 
This might not be the end for the shopping spot just yet, though, as the emporium was given Asset of Community Value status by Camden Council last week, meaning that locals might have the chance to buy it back from the owners. Although they would still need to raise the funds to buy it. 
A statement by traders on the petition website said: 'The antique market is one of the oldest indoor markets in London and has drawn visitors from around the world to the heart of Hampstead for almost 60 years.'
It added that the market is a 'centre for the community' and a tourist destination, complaining that Hampstead has become a place where 'commercial streets are becoming the sole domain of estate agents and prohibitively expensive clothing chains'. Traders said the market 'provides affordable second-hand items, repair services and showcases craftsmanship, quality and inspiring design built to last.'
'Help us preserve the market at the Emporium and stand against its redevelopment as luxury homes and businesses,' it said.
Campaigners haven't given up yet.
If you want to help, you can sign the petition or donate to the crowdfunder.
A 200-year-old pub in London Bridge has just closed without explanation