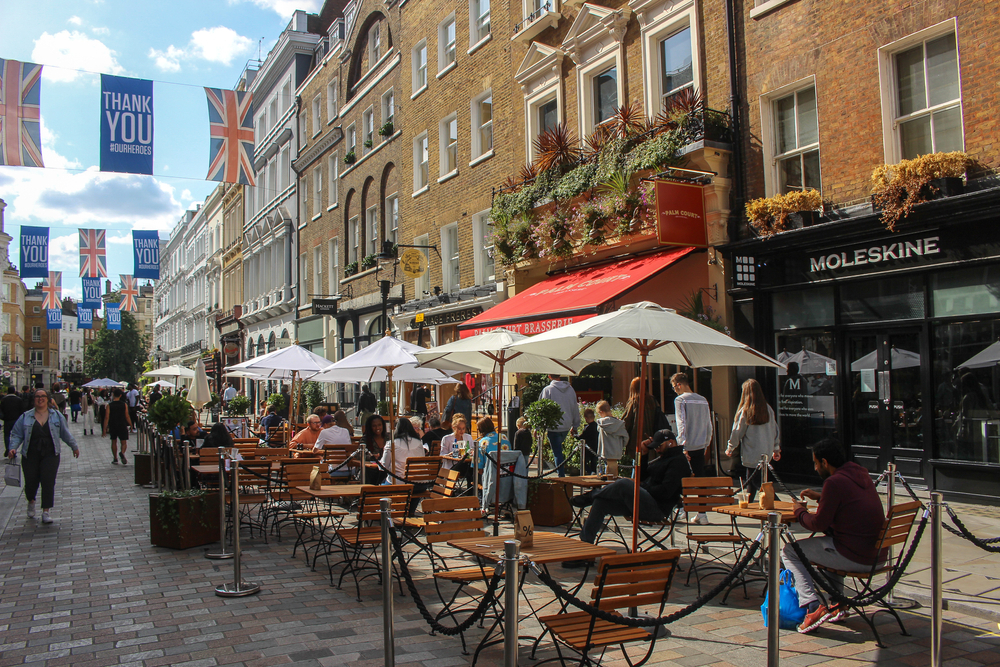 For the past six years or so, there have been grand plans to transform Oxford Circus into a pedestrian's paradise, with shoppers frolicking down a car-free street decked out with benches and nice shrubbery. Then, last year, that scheme was dramatically scrapped. The disastrous Marble Arch mound project ended up squandering £6 million and Westminster council decided to rein in further ambitious spending plans. But although that dream has died, most Londoners are still harbouring hopes for a pedestrianised city centre.
A survey by Redfield & Wilton Strategies found that 53 percent of us reckon that the entirety of central London should be a car-free zone. And that doesn't just mean obvious tourist hotspots like Piccadilly Circus: residential areas in Borough, Islington and Kensington would also be affected. It's not massively likely that such a sweeping measure will be enforced anytime soon, but it's a pretty powerful gesture of support for future pedestrian schemes.
London's currently moving piecemeal towards being a less car-dominated city, which started back in 2003 when Trafalgar Square was partially blocked off to traffic. That trend has continued with schemes like the new pedestrianised area on Aldwych and the forthcoming public square to the north of St Paul's Cathedral. But progress getting these expensive projects approved is painfully slow.
Still, this city's higher powers have other tricks up their sleeve when it comes to weaning Londoners off car journeys. Since 2003, the congestion charge has hit drivers entering central London: the same survey found that 53 per cent of us are in favour of that. And Low Traffic Neighbourhoods (LTNs), which block off selected streets to car traffic, are gradually taking over more and more of the city: 58 per cent of respondents were on board with these schemes. 
It's a heartening show of support for a set of measures designed to push people to change their behaviour away from short car journeys and towards cycling and walking. And although there's been a fair amount of backlash from car users, it looks like we're nonetheless marching towards a London with lower air pollution and calmer, quieter streets.
London's first Superloop bus launches this weekend.