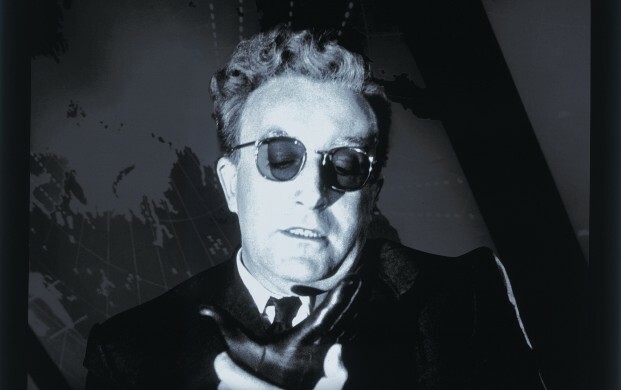 From The Day Today to Avenue 5 via The Thick of It, I'm Alan Partridge, The Death of Stalin and Veep, genial Scotsman Armando Iannucci is pretty much the greatest screen satirist of our age. The only reason he's not as globally famous as he might be is that he's rarely appeared in front of the camera since his seminal '90s satire The Friday Night Armistice.
Despite his vocal love of opera and canny use of theatre talent – he's pretty much the only film director to realise how good Simon Russell-Beale is – Iannucci has never actually been involved in a stage play before.
But that changes next year when he co-adapts a new stage version of Stanley Kubrick's landmark Cold War satire Dr Strangelove, which will mark the first time the Kubrick estate has allowed a stage adaptation of one of his films.
It's an intriguing prospect, though we don't really know that much about it yet, other than that it's supposed to hit a TBA West End theatre in autumn 2024. Will it be significantly updated? Will these be any attempt to recreate the film's famously monochrome colour palette? Will there be a single lead actor taking on three roles, à la Peter Sellars's astounding turn in the film?
It's directed and co-adapted by Sean Foley, who is good at wringing laughs from classic material while not deviating too far from it. Combined with the protectiveness of Kubrick's estate, one imagines it'll be relatively faithful, albeit presumably Iannucci will leave some sort of imprint on it. 
Not tripling up the lead role would seem to be a missed trick, so presumably they're going to go for it. It's a brave actor who dares step in Sellars's shoes, but to a large extent it'll be this person who really shapes our core of the production.
For now we can just speculate and sign up for official updates at www.drstrangelove.com.
Did you see that an unmissable James Bond exhibition is coming to London this autumn?
Plus: this year's FrightFest line-up has just been announced.