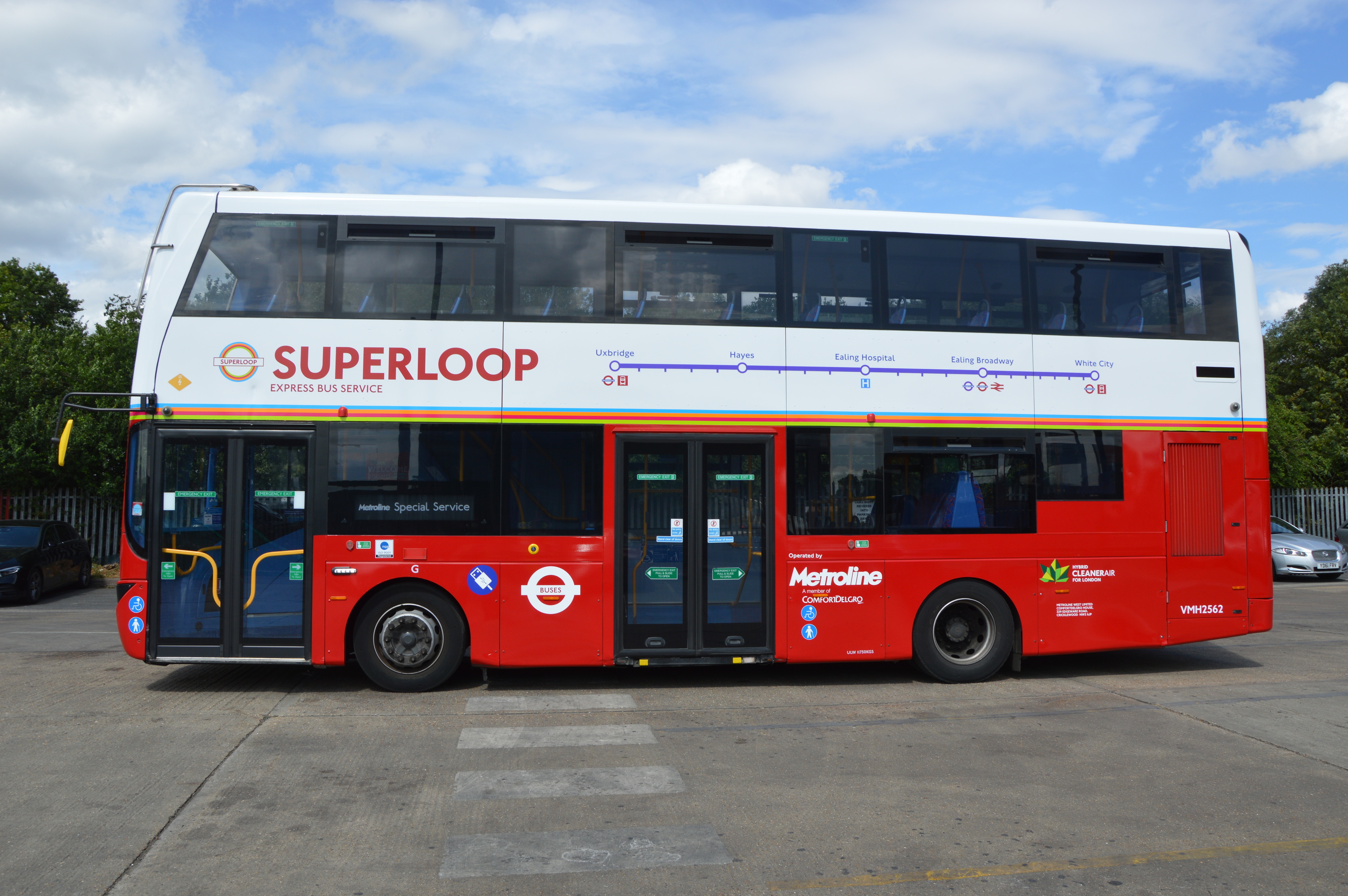 If you live in one of London's outer boroughs, travelling around town might be about to get a heck of a lot easier. They city's first Superloop bus route will launch this Saturday (July 15), London Mayor Sadiq Khan has announced. 
So what exactly is a Superloop, you say? Well, it's a limited-stop speedy bus service that is set to run between London's outer boroughs. The Superloop aims to eventually circle the entire capital, connecting key town centres, stations and transport hubs throughout Greater London. 
One of these buses, currently numbered the 607, is already running between Uxbridge and White City. But that's going to be rebranded in the Superloop's retro colours and renumbered as SL8. Three other already existing routes – the X140 and the X26 (which both go to Heathrow) and the X68 (which links Croydon and Russell Square) – will be also be renumbered and rebranded as Superloop buses this summer.
When in full service, the Superloop will have ten routes: seven linking outer boroughs and three connecting to central London. However, it might be a while until we have a full loop. Five of the six new routes are due to be launched by spring 2024, but those are still subject to consultation. 
The new bus service aims to reduce the need for cars in the outskirts of the city, coinciding with Sadiq's grand plans to expand the ULEZ to the whole of London by August 2023.
Sadiq Khan said: 'The proposed Superloop will be a game-changer for travel around outer London, delivering quicker links to transport hubs, town centres, schools and hospitals.
'These new routes will help tackle our city's toxic air and build a better, greener and cleaner London for all.'
Sounds super!
London tube strikes in July: all the information.
Parliament Square could soon be completely pedestrianised.