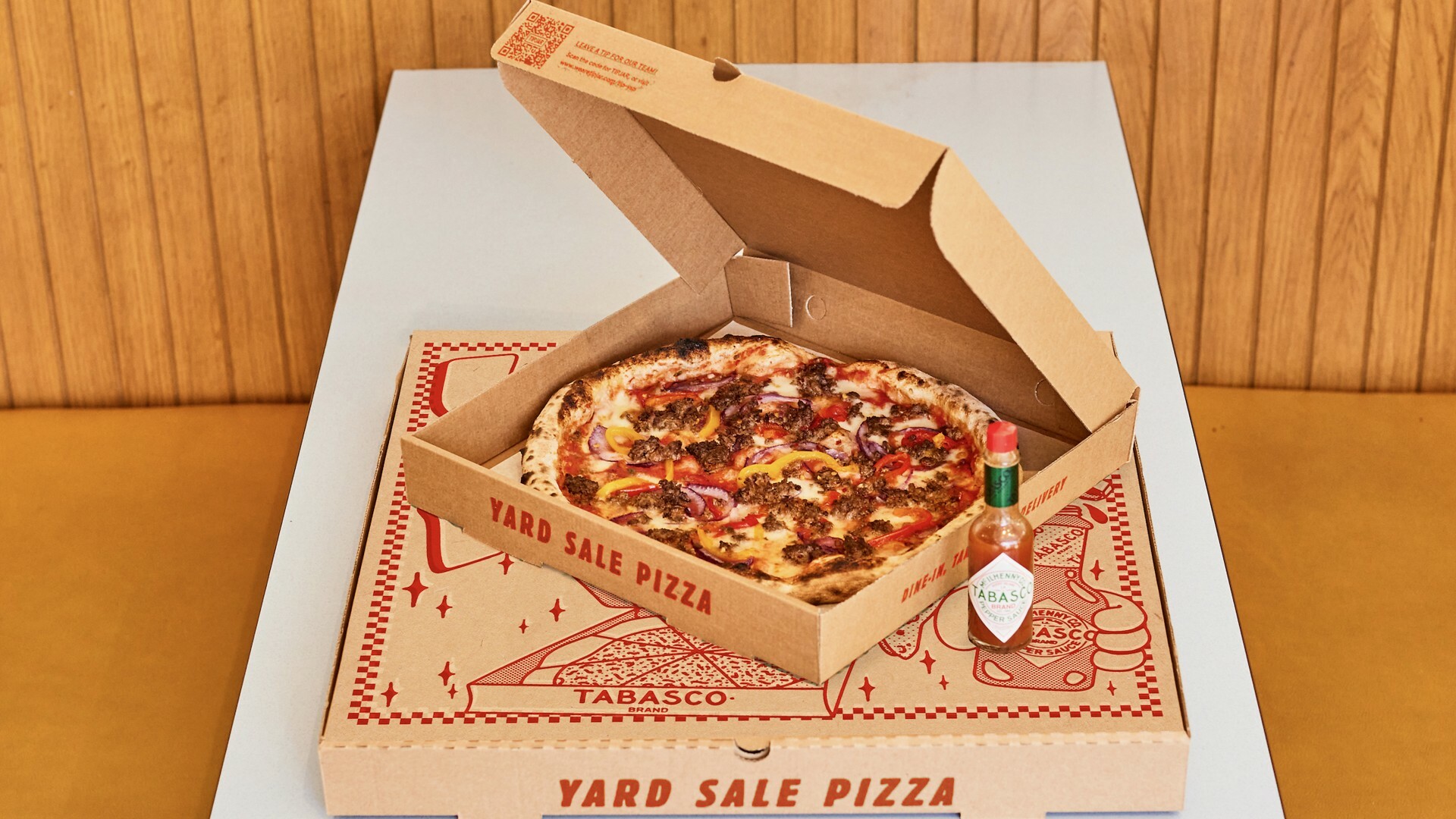 Yard Sale's dominance of London continues on apace, as their eleventh store is announced.
Their newest pizza parlour will open in November in Hither Green, and will offer delivery to the nearby areas of Catford, Ladywell, Kidbrooke, Blackheath and Lewisham. There's 50 percent off delivery from November 6-8 and November 13-15 to celebrate the new opening, which you can score if you sign up to Yard Sale's mailing list.  
If that's too long to wait, then there are ten other branches across the city that'll be able to provide you with your hot cheesy fix. Yard Sale are also currently offering their latest special, the Sloppy G Remix Feat. Tabasco; with ground beef spiced with Tabasco hot pepper sauce, along with red onion, mixed peppers and fior di latte mozzarella.
The Tabasco special is for National Pizza Month – which is October, apparently! – and comes in a special pizza box with a blank space in which you can write a message for the pizza's intended recipient.  
Yard Sale Pizza, 170 Manor Lane, SE12 8LP
Time Out's take
As the winner of our 2022 Clash of Slices, we fully endorse any and all Yard Sale openings, and still can't stop thinking about their Sonora Taqueria collab pizza from the summer. 
Did you see that this London pizzeria is offering food for 1993 prices?
Listen to Time Out's brilliant new podcast 'Love Thy Neighbourhood': episode ten with Derren Brown in Hoxton is out now.
Stay in the loop: sign up for our free Time Out London newsletter for the best of the city, straight to your inbox.