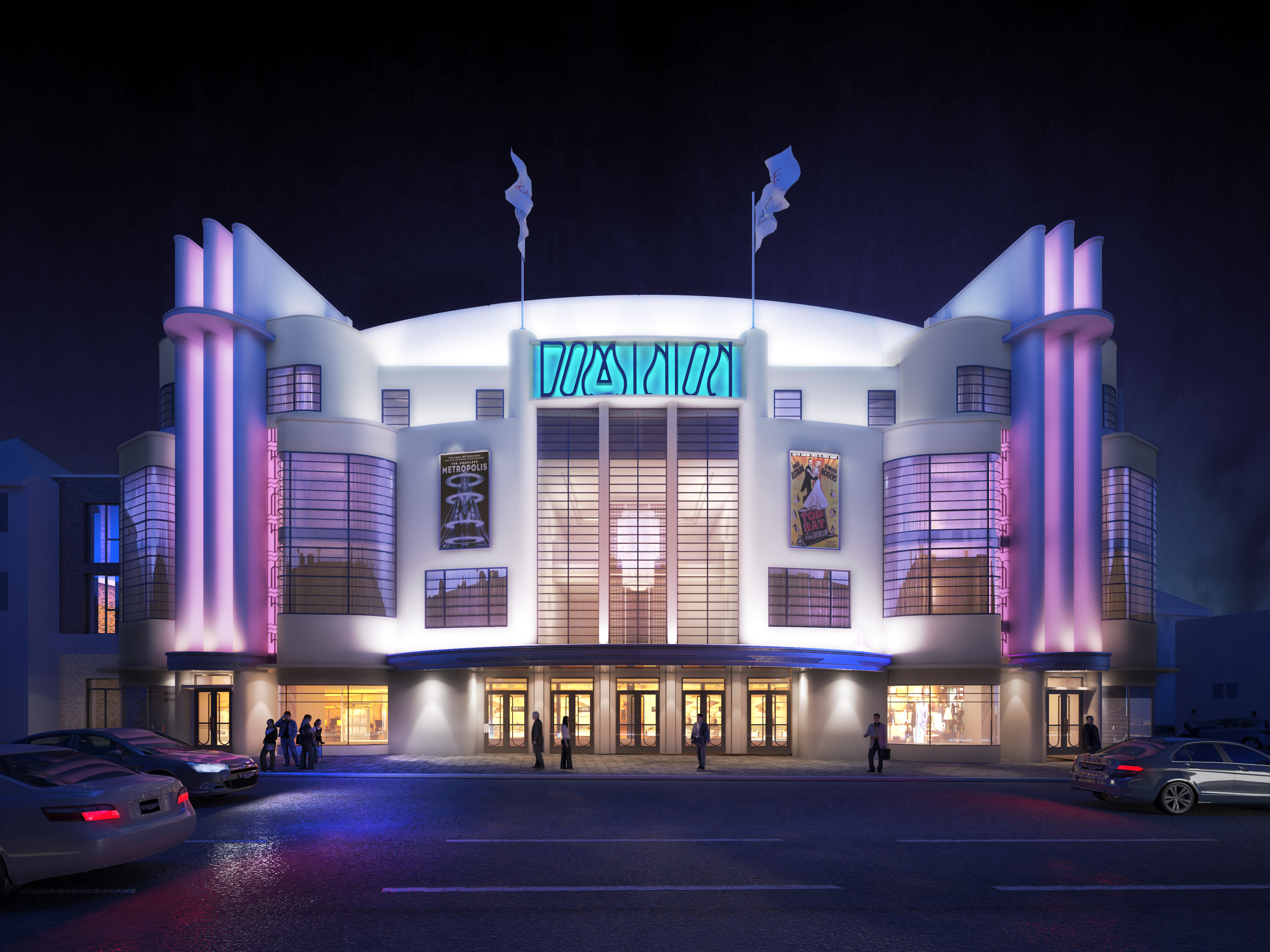 An art deco cinema in Harrow that has been covered with a metal facade since the 1960s is being restored to its former glory. 
The Dominion Cinema opened near Harrow on the Hill in 1936. In 1962, the building was renamed the ABC and the owners covered its original art deco exterior with steel sheeting, saying it was too expensive to maintain. But in good news, the cinema's facade is slowly being restored to its former glory, and it's getting a brand new movie theatre too.  
A four-screen picture house will be installed on the ground floor of the building, alongside a new café and community space. It will be reinstated with its former name, being changed from the Safari Cinema as it's currently known. The building will also be developed into an 11-storey block of 78 flats, and residents will get a view that looks out over the restored art deco frontage of the building. 
While a lot of work remains to be done – the outside of the building is currently encased in scaffolding – plans reveal that the structure will be restored with its 1930s glamour, including windows spanning the front, tall columns, flags and a huge sign in a 1930s font. 
Currently, the Safari Cinema is known for screening Bollywood movies. Its reopening date hasn't been confirmed yet, but when it reopens it promises to show mainstream, indie and art-house films. 
Dominion Cinema, Harrow, HA1 2TY.
The world's 50 most beautiful cinemas.