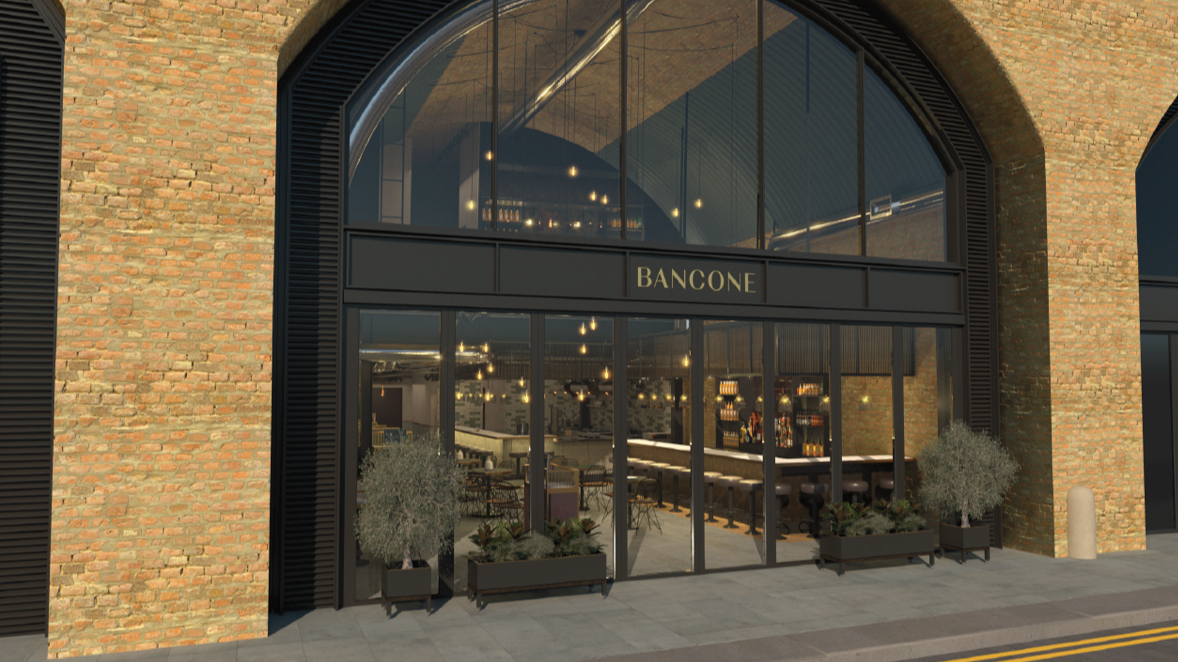 Pasta pros Bancone have announced plans to open a third restaurant this summer, following their Soho and Covent Garden locations.
Bancone 3:0 – the big cacio e pepe comeback, will launch in July, and is the latest opening in the Borough Yards development just around the corner from Borough Market.
So far these restored railway arches have welcomed branches of Barrafina, Parrillan and Le Chocolat Alain Ducasse, as well as an Everyman Cinema, if you fancy catching a movie (and sitting down in a big comfy chair) after filling yourself up with some of London's tastiest food. 
The food at Bancone will be headed up by executive chef Ben Waugh, who'll be serving up the brand's classic dishes of silk handkerchiefs with walnut butter and confit egg yolk, mafalde with spicy pork and n'duja ragù and that killer cacio e pepe. But there'll also be some brand new offerings too – think along the lines of raviolo with smoked potato, new season truffle and egg yolk. Bancone bloody love a yolk.
'When we opened the doors to Bancone in Covent Garden, none of us ever thought we'd be opening our third site five years later,' say the Bancone team. 'With a huge following of loyal guests and maintaining exceptional hospitality for them we've been able to do it – and we could not be more thrilled. Our new site, is big, beautiful and in a fantastic location and we cannot wait to open the doors.'  
Bancone will open in July at Arch 213, 18 Stoney Street, SE1 9AD