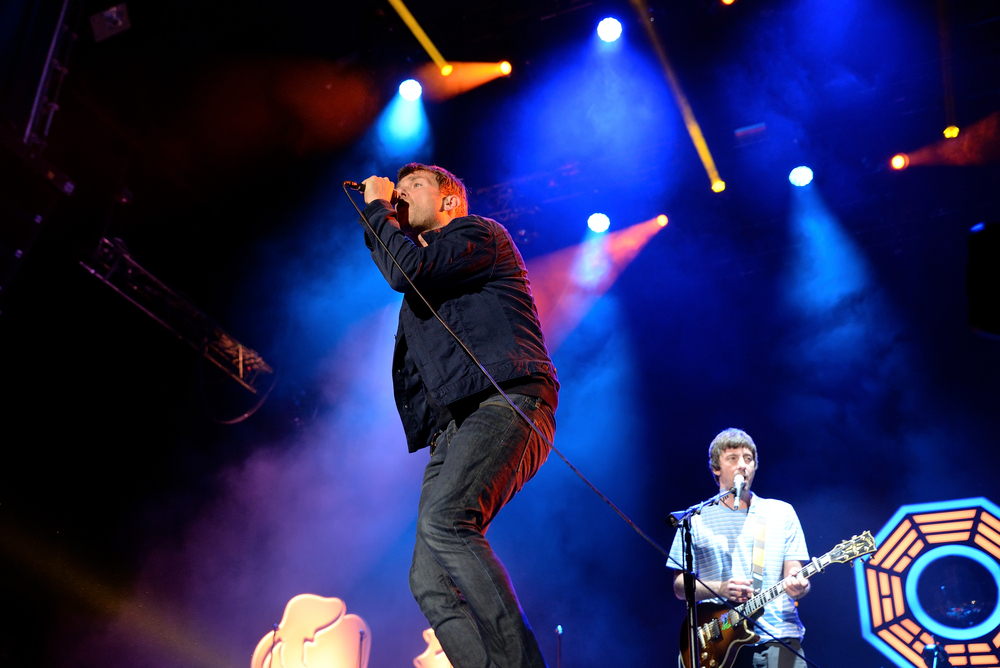 After two smash-hit shows at Wembley Stadium, Blur are playing in London again this week. This time, the 'Parklife' singers will bring their signature swagger to the Eventim Apollo in Hammersmith tomorrow. Expect high energy, mosh pits and maybe even the tears of nostalgic Britpoppers. Here's everything you need to know about Blur at the Eventim Apollo on Tuesday July 25. 
What time will Blur come on stage? 
The band is set to come on stage at 9pm. 
What's the Blur Eventim Apollo setlist? 
This isn't an ordinary Blur gig, as the concert has been advertised as a one-hour live performance of their new album, 'The Ballad of Darren'. If you're lucky, they may throw in a few hits at the end, but this has not been confirmed. 
Who is supporting Blur? 

There is no support act for this show, which is being billed as an album performance. 
Are there any tickets left? 
Blur at the Eventim Apollo is sold out, but the show will also be livestreamed globally at 9pm BST. You can buy livestream tickets online. 
What time will doors open for the gig? 
Doors open at the Apollo at 7pm. 
What's the London Eventim Apollo's bag policy? 
The venue only allows bags smaller than a piece of A4 paper or regular handbags. This means no backpacks, suitcases, large tote bags or laptop bags. 
Will the train strikes impact transport to and from the gig?
Tube strikes that were due to take place on Tuesday July 25 have been called off. There is no other strike action planned for that day. 
Listen to 'Love Thy Neighbourhood', Time Out's new podcast.
Stay in the loop: sign up to our free Time Out London newsletter for the best of the city, straight to your inbox.