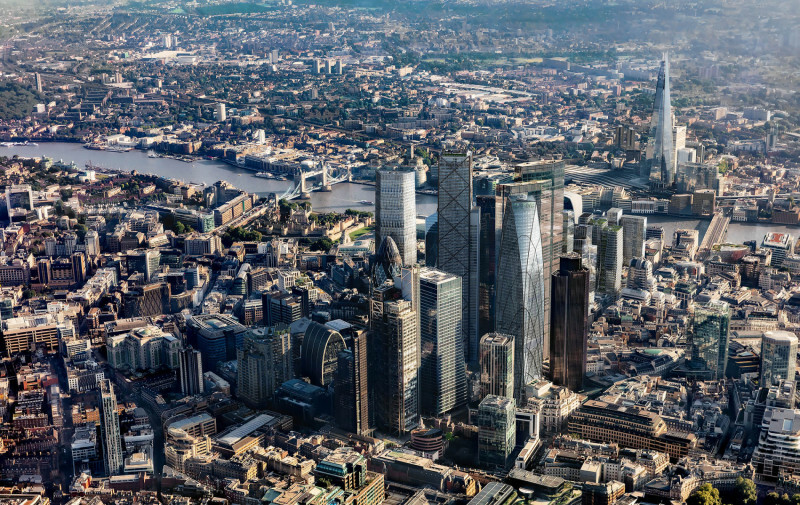 Fans of big, tall, shiny things, we've got thrilling news. A ginormous and brand-new addition to London's ever-growing skyline has been approved for the City of London. 
55 Bishopsgate is soon to be home to a new 285-metre-tall office block, which will be the third tallest in the City of London. Sitting near the Gherkin and the Walkie Talkie, it could begin construction as soon as 2024 and is set to cost around £600 million. 
The vast skyscraper will boast the capacity for 7,000 office workers over 63 floors and 100,000 square metres of floor space. The development will provide 14 percent of the Square Mile's 2036 office space target and will apparently be designed using high-efficiency renewable energy technologies. 
There will also be a public rooftop and garden, as well as an external viewing platform. We imagine the views will be pretty spectacular – here are a few mock-ups of the new tower at 55 Bishopsgate in all its glassy glory. 
It's worth noting, however, that not everyone is happy about the approval of plans for a new skyscraper at 55 Bishopsgate. 
Representatives from St Paul's Cathedral voiced formal objections to the plans, while Historic England said it was concerned about the gradual diminishing of London's classic skyline. Historic England reckons that views of the cathedral from Waterloo Bridge are likely to be obscured by the new tower. 
Whether Mayor of London Sadiq Khan steps in on this matter, we'll just have to wait and see. If it all goes ahead, planners aim to have the new 55 Bishopsgate completed in 2029. 
Listen to 'Love Thy Neighbourhood', Time Out's brilliant new podcast.
Stay in the loop: sign up to our free Time Out London newsletter for the best of the city, straight to your inbox.