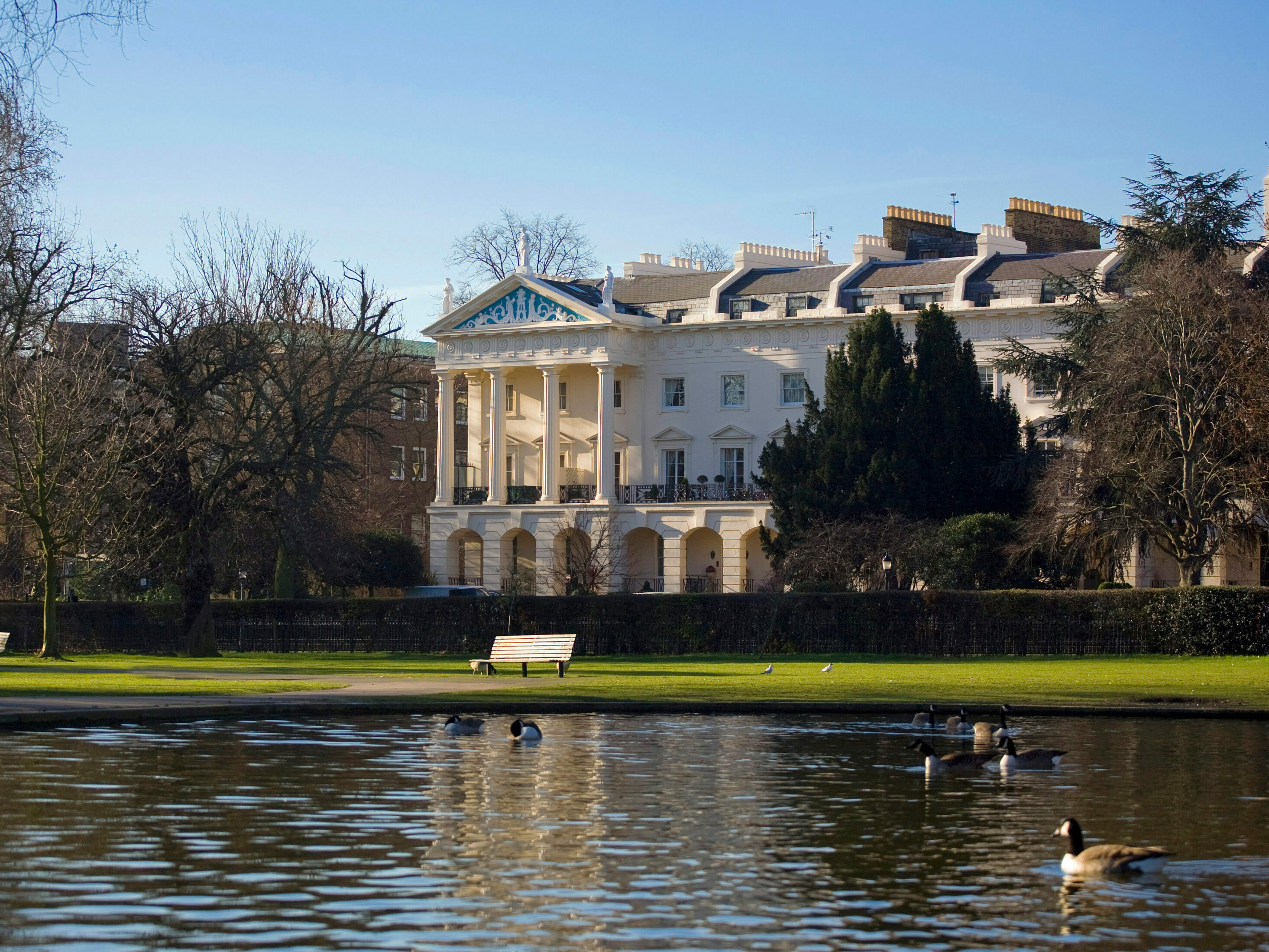 Have you ever looked at those spectacularly grand townhouses that border Regent's Park – the towering white ones with the Palladian columns – and thought, does anyone actually live there? It turns out, yes, they do. One of the houses was owned by none other than Charles Dickens. Now it's up for sale. Hold on to your bonnets, though, because it's on the market for £22.5 million.
For someone who championed the working class, Dickens's former gaff is much more luxurious than you might expect it to be. The house on Hanover Terrace, which was built in 1824-34, has an extremely rare grade I-listing which isn't even given to the likes of Battersea Power Station (only 2.5 percent of 400,000 listed buildings in the UK are awarded the prestige status). It was designed by architect John Nash – the man responsible for Buckingham Palace and much of Regency London. Dickens bought the place as his London summer house in 1861, when he was the most famous author in the world. 
The 6,103 sq ft mansion is set across a whopping five floors; there are seven bedrooms, six bathrooms and four living rooms. It's also kitted out with a 'garden room', an entertainment room, a sauna and a gym (Dickens was famously big on #gains). Plus, there's a separate self-contained mews house with a garage and two bedrooms – perfect for storing all your friends/servants. You'll be able to reach Regent's Park for your daily constitutional in mere minutes, as the house looks directly across the park and its boating lake. 
This really is how the other half live. If you do buy the place, some of your neighbours could be Damien Hirst, Sacha Baron Cohen and Tom Ford, all of whom are reportedly Hanover Terrace residents.  
The sale is managed by Knight Frank.
The #BakeforUkraine line-up has been announced and it's elite.
Why are parakeets disappearing from London's parks?