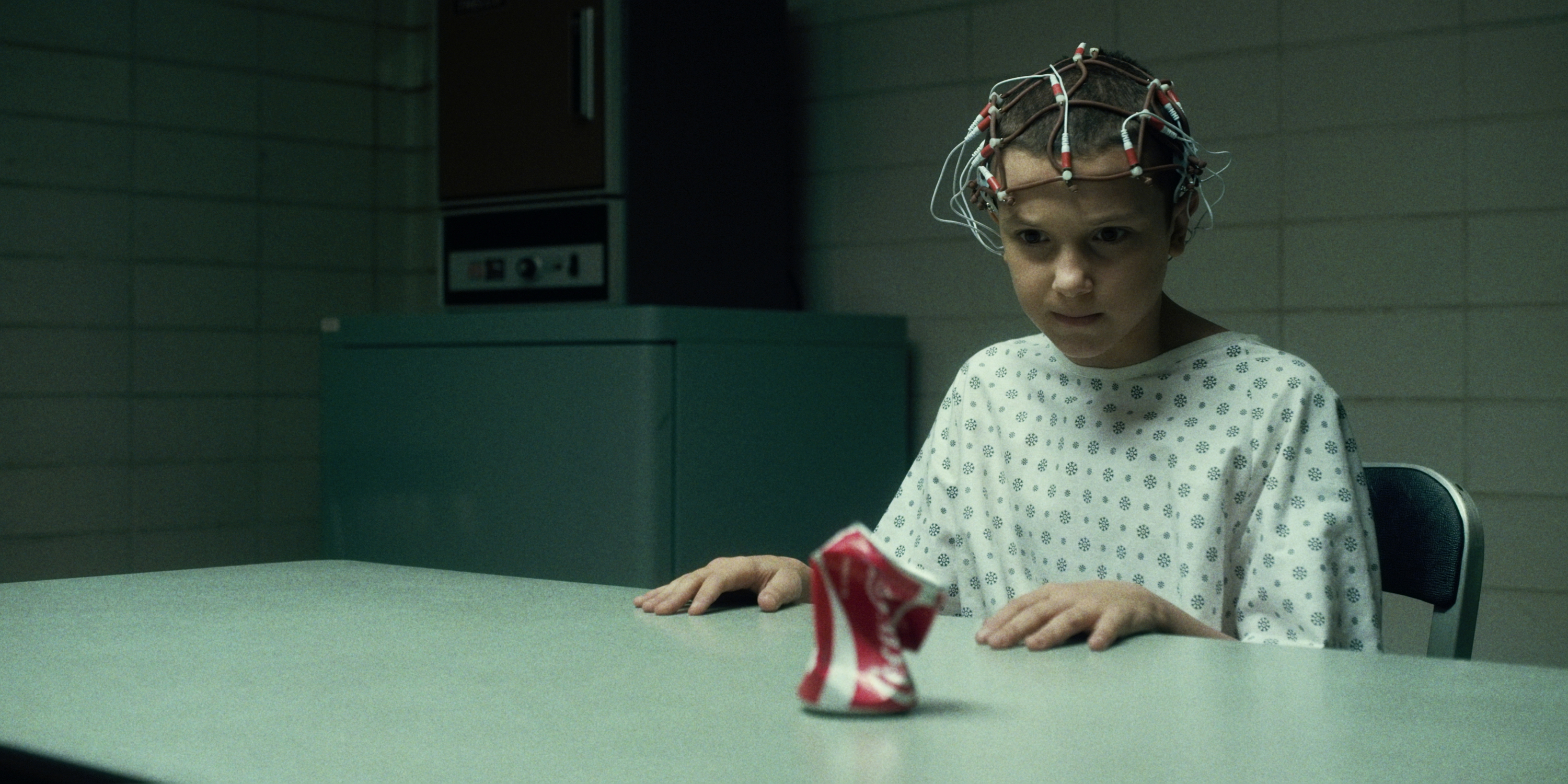 A stage version of Netflix smash 'Stranger Things' was announced last year – exciting in theory, but undeniably something to take with a pinch of salt: these things can take years to actually happen, or never happen at all. (I fondly remember the time there was going to be a stage version of 'The Hunger Games' built in a rotating theatre in Wembley.)
Anyway: Netflix is not messing around because while we don't have precise dates for 'Stranger Things: The First Shadow', we now have a name, and know that it's coming to the West End's Phoenix Theatre later this year.
We also have a premise: 'The First Shadow' is set in the show setting of Hawkins, Indiana, but in 1959, rather than the 1980s of the TV show. It will, however, follow some familiar faces: we'll meet young versions of Jim Hopper, Bob Newby and Henry Creel, plus one Joyce Maldonado, who isn't a show character.
The brief description runs thus: 'Hawkins, 1959: a regular town with regular worries. Young Jim Hopper's car won't start, Bob Newby's sister won't take his radio show seriously and Joyce Maldonado just wants to graduate and get the hell out of town. When new student Henry Creel arrives, his family finds that a fresh start isn't so easy… and the shadows of the past have a very long reach.'
We don't know a lot about it beyond that, though it is worth noting that Creel is a fascinating character who goes on to become terrifying Season 4 antagonist Vecna.
The play is written by Kate Trefry, a writer on the show, based on an idea by her, the Duffer Brothers (who created the show) and playwright Jack Thorne, who has great form putting this sort of stuff on stage (notably 'Harry Potter and the Cursed Child' and 'Let the Right One In'. And it'll be directed by serious heavyweight Stephen Daldry and co-directed by Justin Martin, who directed West End smash 'Prima Facie' last year.
Casting, on-sale date and precise performance dates are TBC, but you can sign up for more information here.
The best new London theatre shows to book in 2023.
Get the lowdown in our David Harbour interview.