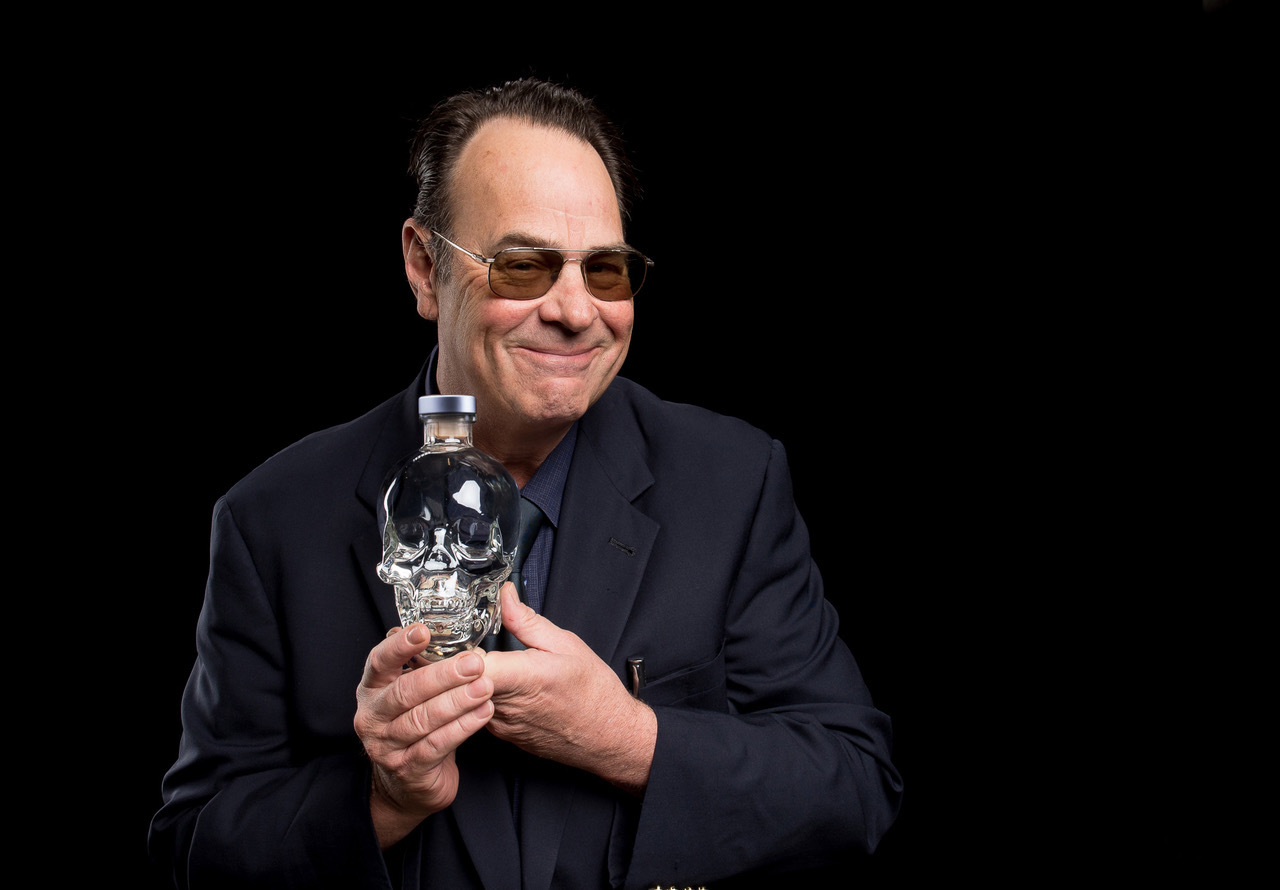 Dan Aykroyd, yes, that Dan Aykroyd, isn't just a Ghostbuster, he's also kind of a big deal in the booze world.
The man, ahem, evidently has a penchant for spirits. 
A few years ago he co-founded Crystal Head Vodka with the artist John Alexander, and though he's currently shooting Ghostbusters Afterlife 2 (the sequel to 2021's Ghostbusters: Afterlife, and the fifth outing in the Ghostbusters franchise) Aykroyd is taking a little time out from filming with phantoms to sign bottles of Crystal Head in two legendary London locations. 
You'll find him on the fifth floor of Harvey Nichols on Friday, June 2 from 5pm to 7pm, followed by Gerry's Wines & Spirits on Old Compton Street in Soho on Saturday June 3 from 12.15pm to 2.15pm. 
Ahead of his signing sessions, Aykroyd told Time Out about his favourite London bars. 
'
I played a gig here the last time I was in town in 2017, the house band was incredible, it was like the House of Blues was back! I love the New Orleans style of the place, the hot smoked ribeye is tasty as are their cocktails and Bourbon selection, mine's a Crystal Head Moscow Mule though.
'
134-146 Curtain Rd, EC2A 3AR
'
All these joints are rock 'n' roll meccas, the double smoked bacon cheese burger helps nights along accompanied by local craft beers, pickleback shots and an Espresso Martini to finish, but make it Crystal Head naturally.
'
Various locations
3. Tattu, St Giles 
'
These guys seriously know how to make a statement, incredible Chinese style food and their rooftop bar serves a Skull Candy cocktail that's packs a punch, served in the Crystal Head skull, it arrives smoking. I've heard the brunches are where the party's at, but I leave that to the kids these days.
'
Denmark St, WC2H 0LA
'
My all time favourite cocktail is a classic, crisp Martini with quality French vermouth and olives and a pearl onion, the team at Chiltern know how to make mine, reaching for Crystal Head Original vodka, for its super-clean taste. I like the simple things in life, a Martini is one of them.
'
1 Chiltern St, W1U 7PA