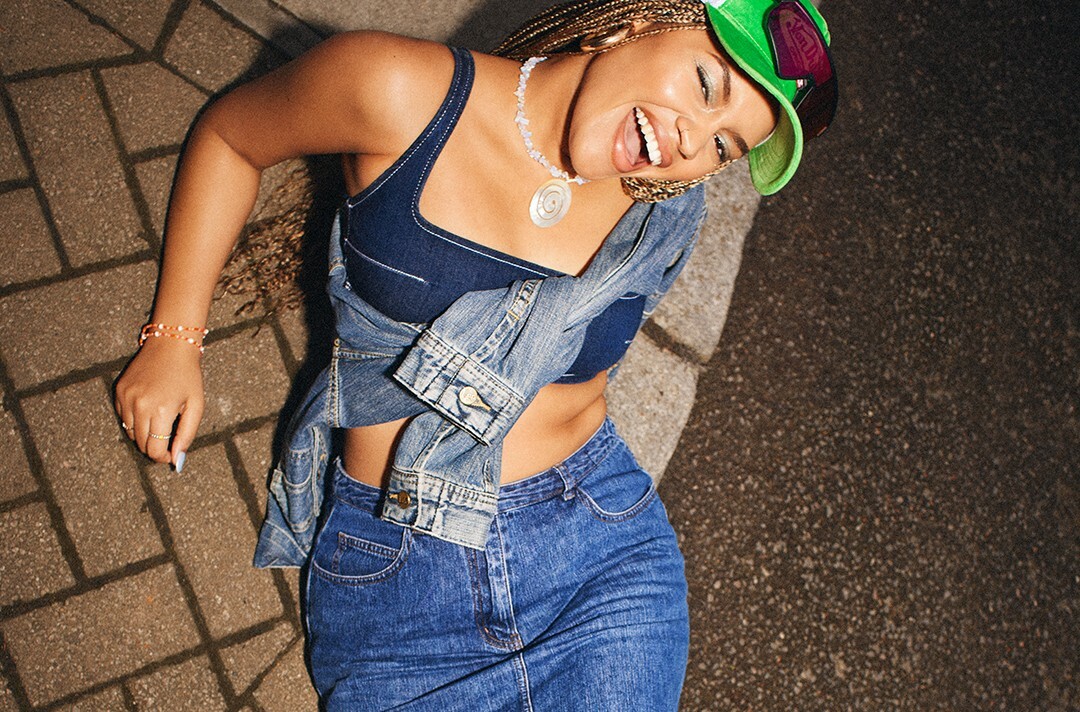 It looked great in the pics. Then it arrives and there's a weird pit stain, the sleeves are designed for someone with Barbie doll arms, or the fabric is as sweat-inducingly plasticky as an Aldi bin bag. Sound familiar? Online shopping for secondhand clothes means rolling the dice, with as many dismal failures as shining successes. But if you long to try before you buy, you're in luck. Depop, the app that makes buying secondhand fashion online both easy and addictive, has decided to go old school and host a live London event this May.
What makes this pop-up different from just going to a vintage shop or market is the fact that it runs after dark, with DJs and plenty of artful curation. Big Depop sellers including PascaleEliza, bensbits, byeanna, shopvivien, karakoa, youthclubstore, att_a_Gril, and marieyoung will all bring their carefully selected wares along. And their stuff will be arranged according to themes like 'romantic grunge', 'exaggerated minimalism', 'sports remix', or the more cryptic 'alien waters' – giving you everything you need to soft launch a new summer aesthetic (the space sea monster lewk is going to be huge at the festivals this year).
There'll also be plenty of hands on extras, with stalls where you can get nail art or tooth gems, try screen printing, or make your own phone beads, plus the obligatory photo ops. Female-led radio station Foundation FM has curated a line-up of DJs with surprise headliners tba, and there'll also be rum cocktails from Havana Club.
The event takes place on Thursday May 25, from 7pm until midnight, in the restored railway arches of 26 Leake Street, Waterloo. Reserve your free spot online via Eventbrite: the first release of tickets went quickly, but keep an eye on Depop's instagram for news of when more will go live.
Does that sounds like too much effort? Here's our pick of London's best thrift and vintage stores
Bold Tendencies, Peckham's rooftop sculpture park, is reopening this week