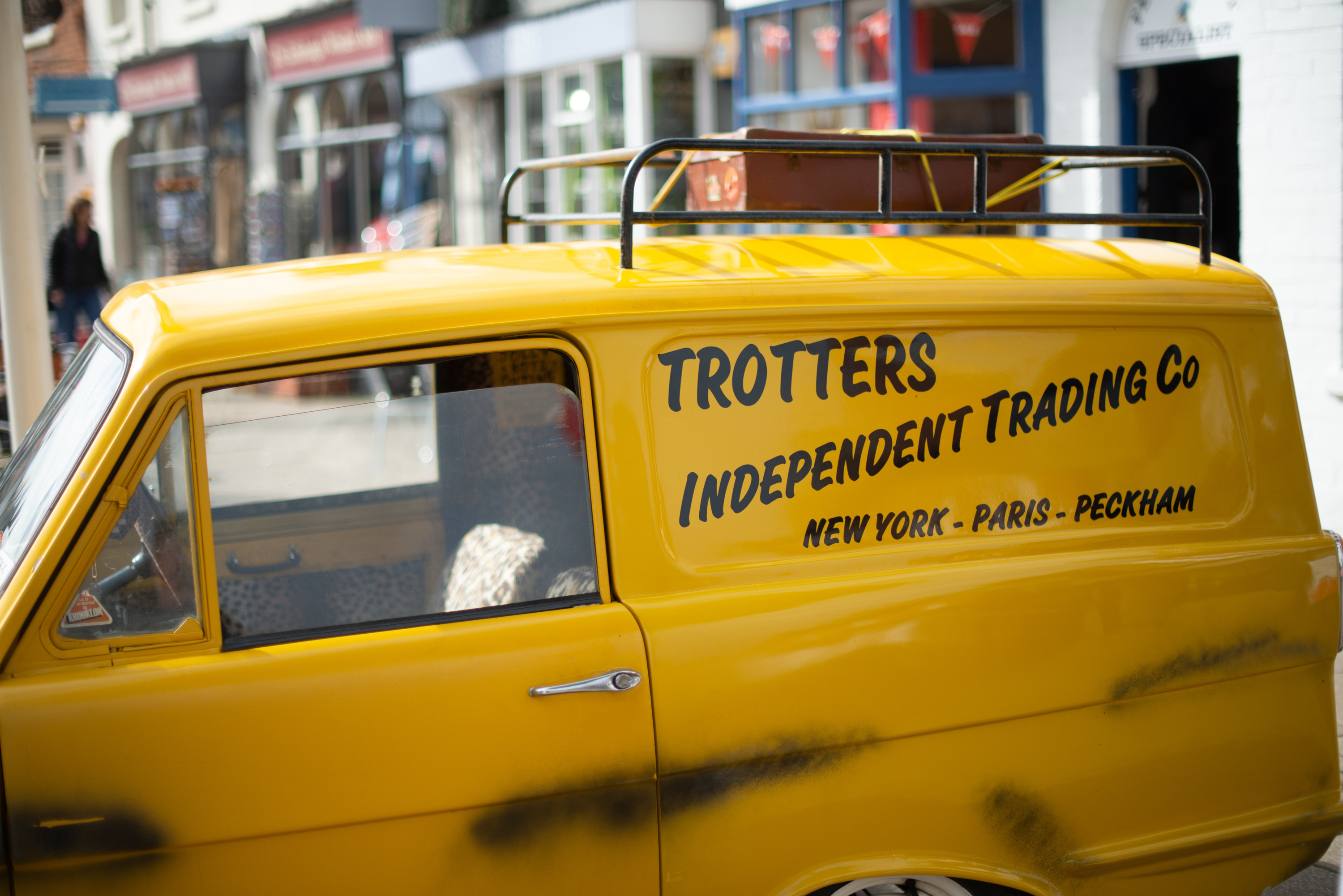 If you're an 'Only Fool and Horses' fan (or maybe your dad is,) you can get your hands on a piece of legendary British comedy history. One of the most recognisable cars on British television is up for sale. 
The iconic duo Del Boy and his younger brother Rodney, portrayed by David Jason and Nicholas Lyndhurst, were the masterminds behind Trotter's Independent Traders and now their iconic yellow Reliant Regal is up for sale. The car is actually believed to be what the wheeler dealers used to cart themselves around south London. 
The 1972 vehicle is being sold by auction house Classic Car Auction and the car is coming from a private collector who has owned it since 2021. According to the  auctioneers 'it was previously owned by John Mansfield of the BBC who also owned another example, which was successfully sold in 2017 for £41,625.'
The car isn't being sold on its own. The lot includes the roof rack, complete with the market suitcase, fluffy dice, 'Tax in the Post' sign and an inflatable doll in the rear, paying homage to one of the show's most popular episodes 'Danger UXD'.
You won't be able to plan any fast getaways, however. The car has a top speed of 55 mph and 97,000 miles on the clock and has a top speed of 55mph.
In any case, if you've got a couple hundred pounds lying about this piece of three-wheeled television history could be yours. 
Want to go to Cross the Tracks? Win VIP tickets and a £50 bar tab!
When is the London tourist attraction strike?