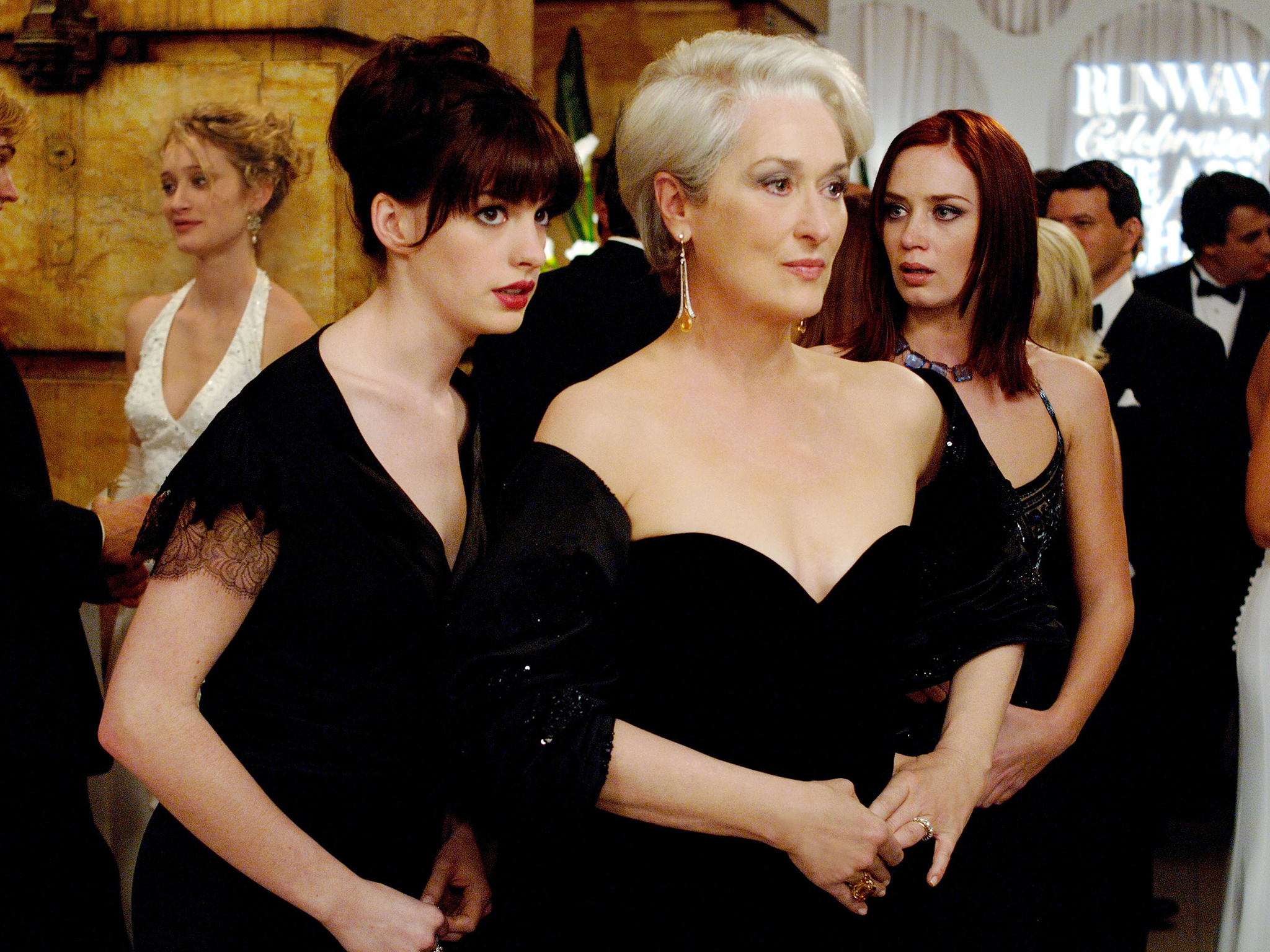 A musical version of the quintessential '00s fashion comedy 'The Devil Wears Prada' with new songs by Elton John almost sounds too good to be true. And in a way it was: after years of delays and painful development and a tryout run in Chicago last year, the general vibe re the inaugural production of John's all-singing adaptation – which has lyrics by Shaina Taub and a script by Kate Wetherhead – is that it wasn't really good enough yet. 
Drawing boards have been gone back to, and reliable old-hand Broadway director-choreographer Jerry Mitchell has now taken the directing reins. And good news: forget Chicago, this time we get to be the pre-Broadway guinea pig, as 'The Devil Wears Prada' will arrive at the hulking Dominion Theatre next October following initial dates in Plymouth in the summer. 
In case you've missed it, 'The Devil Wears Prada' is a 2003 book by Lauren Weisberger – former PA to Vogue boss Anna Wintour – that got turned into a hit film in 2006. It famously starred Meryl Streep as Miranda Priestly, a tyrannical fashion editor, with Anne Hathaway playing Andy, the PA who gets sucked into the intoxicating toxicity of Miranda's magazine.
Reviews from Chicago basically said that it was tonally uncertain – did it want to be a total camp-fest or acknowledge the changed discourse on toxic bosses – and the costumes weren't as fabulous as one might hope. But these seem like eminently fixable flaws with a new team, while last year's 'Tammy Faye' musical shows that John still knows his way around a showtune. 
Casting is all TBC – there are some big shoes to fill! – but as is the way with these things, head to the official website and you can sign up to be the first to know about who will be in it and when the tickets go on sale.
'The Devil Wears Prada' will be at the Dominion Theatre from October 2024.
The best new London theatre shows to book for in 2023 and 2024.
The best musicals in London.
Stay in the loop: sign up for our free Time Out London newsletter for the best of the city, straight to your inbox.