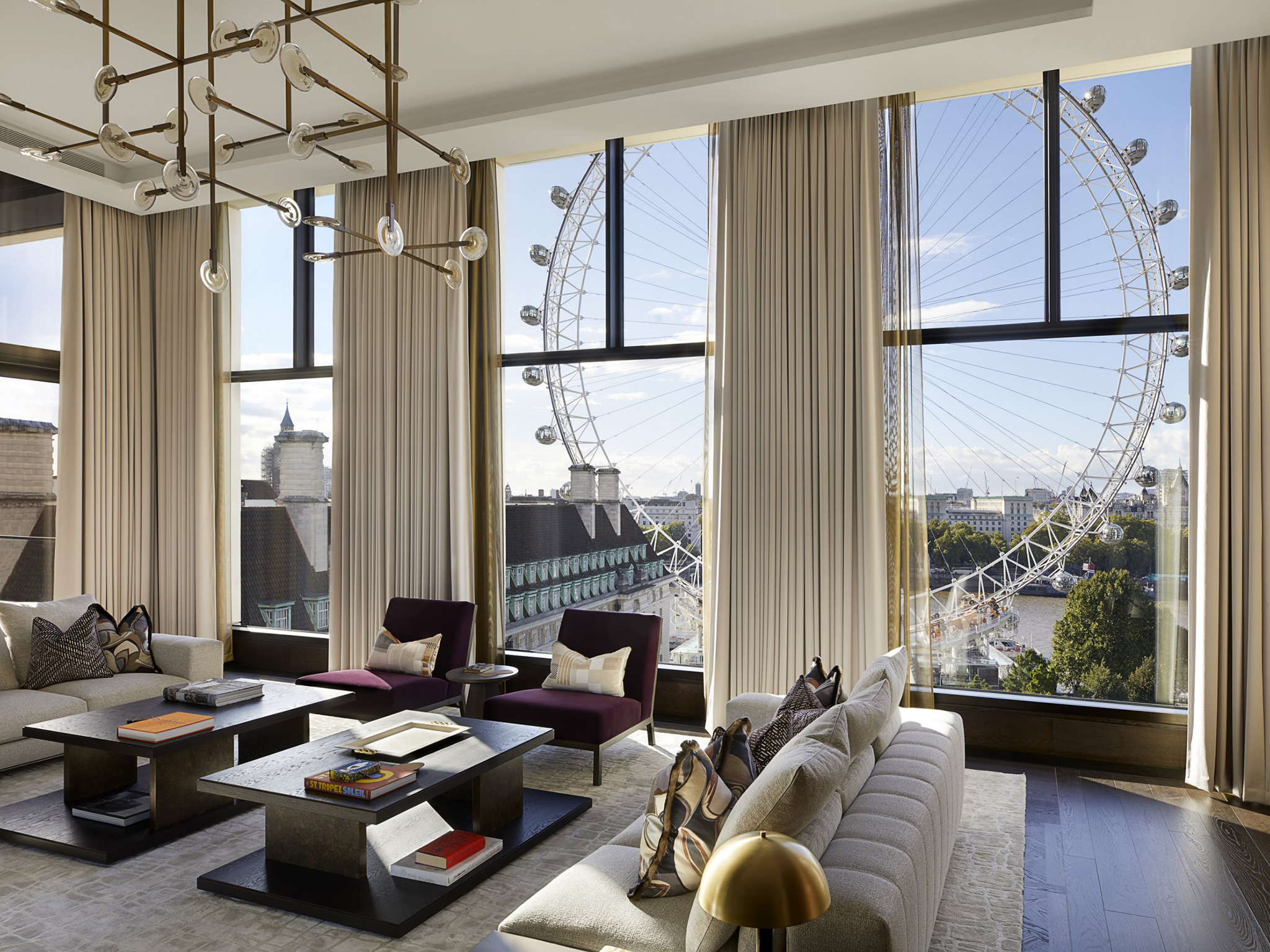 This monumental penthouse apartment lies on the the 10th floor of W, one of the eight buildings in the new(ish) South Bank complex. It's now for up for sale so if you have any cash lying around… it's going for a modest £17,000,000.
The apartment, obviously, occupies the whole floor with its four bedrooms, four bathrooms and, you guessed it, two kitchens. Who knew you needed more than one? This waterside digs is a whopping 3778 sq ft, not too shabby, and it has a modern interior with an open-plan setting and mammoth windows. This makes sense as it is what's outside the home that is of greatest importance: the overwhelmingly up-close London Eye. And if the windows aren't near enough the flat comes with multiple terraces, where you can enjoy a nice Thames breeze while watching tourists go round and round and round.
The site is part of the South Bank revamp, so as you'd expect, it's fitted with all the big-budget trimmings, including a health club, swimming pool, spa and sauna. Sounds like its residents will never have to leave the building. 
So, if you're feeling extravagant (or delusional) check out the over-the-top space here.
Another extravagant penthouse is also for sale in Neal's Yard
Everything you need to know about London train strikes this July