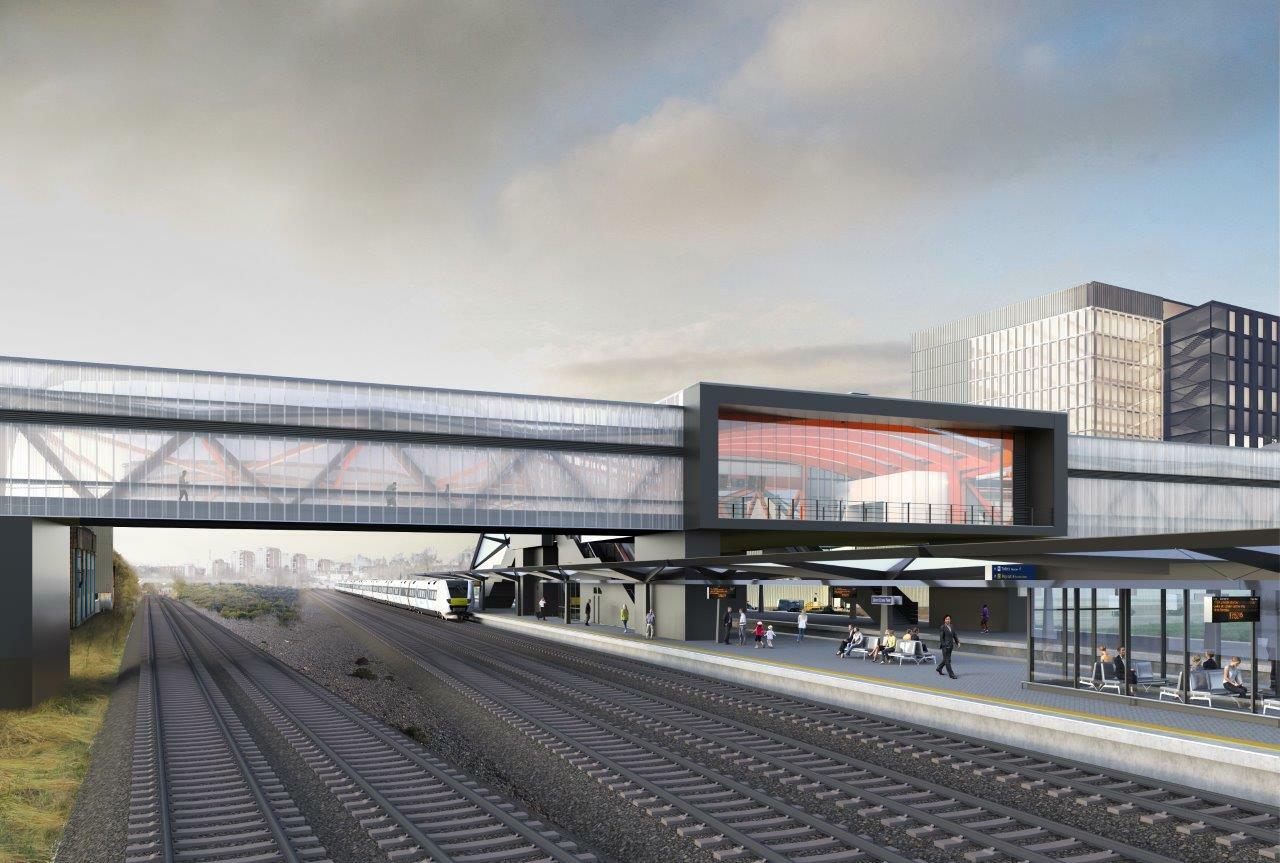 As the home of one of the city's OG shoppers' paradises, Brent Cross holds a special place in many Londoners' hearts. Right now, much of the best stuff to do in the area remains centred around that ginormous, legendary shopping centre – but that could all be about to change.
A brand-new rail station called Brent Cross West is set to open by the end of 2023. Spread over 7,000 square metres, the project is being billed as 'London's newest mainline station' and the capital's biggest new station in over a decade.
The new station sits on the historic Midland Main Line between Cricklewood and Hendon, and it'll have a direct link to St Pancras that will take as little as 12 minutes. Brent Cross West won't be a tube or Overground station but operated by Thameslink, with links to both Farringdon and Luton Airport.
And that isn't all. Brent Cross West is being designed as a gateway to a new neighbourhood called Brent Cross Town and is part of a massive £419 million project by Barnet Council and the UK government.
Here are a few more renders of what Brent Cross West is expected to look like.
And here's a 'first look' video of how the station is shaping up.
Exciting, eh? The exact opening date of Brent Cross West hasn't yet been announced, but you can find out more on the project website here. 
Time Out and London train travel 
We're train-mad at Time Out: from seasonal stuff like the Santa Steam Express to huge structural projects like the plans for Old Oak Common, we're your one-stop-shop for all rail news in the capital.
Did you see that one-day Travelcards in London have just been saved?
Listen to Time Out's brilliant new podcast 'Love Thy Neighbourhood': episode 12 with Paul Feig in Mayfair is out now.
Stay in the loop: sign up for our free Time Out London newsletter for the best of the city, straight to your inbox.