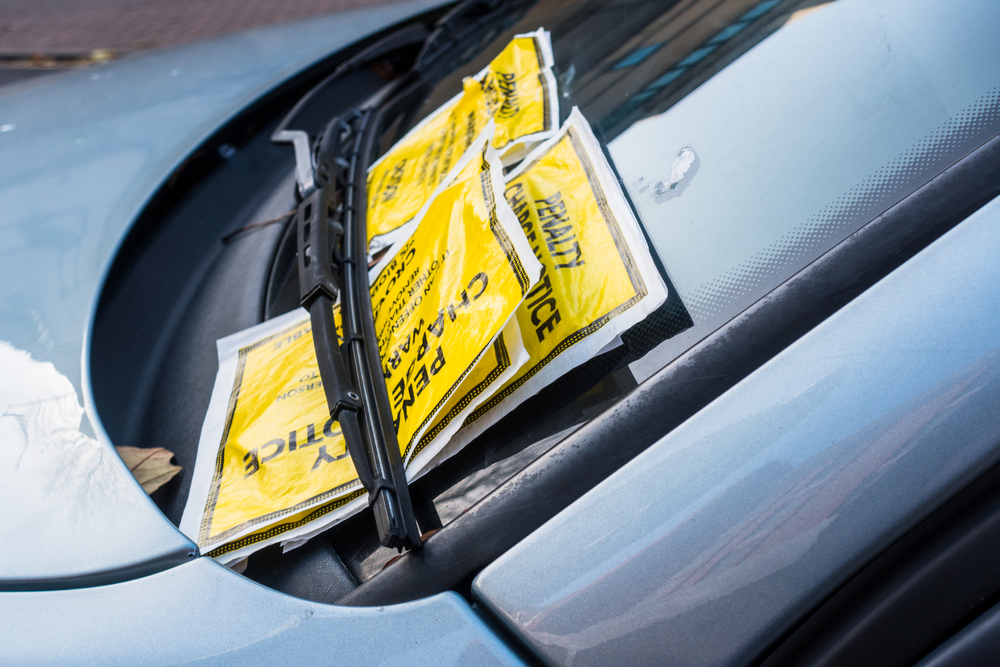 If you've received a parking fine in London sometime over the last year, you could be in luck. A whopping 500,000 refunds may soon be in order for people charged for parking in 'red route' parking bays. 
Transport for London are currently challenging a ruling made against them which bans the organisation from using CCTV to penalise motorists who park in bays on 'red routes'. 
A full-priced ticket would set you back £160 and, since October 2022, 212,712 'penalty charge notices' have been issued. The money raised typically goes towards improving transport schemes such as subsiding travel for elderly Londoners, with TfL having received around £17 million in revenue from such fines over the last year.
If TfL loses the case, however, a whole load of those fines could be refunded. According to the Standard, TfL argues that it relies extensively on CCTV to catch people illegally parking in bays on these routes and that without it there could be 'significant adverse impacts' on road safety and bus services. 
The case of whether or not TfL can use CCTV has been brought to the High Court after the network operator challenged the original ban by the London Tribunals. The network operator would have to recruit hundreds of staff to monitor parking on the ground, if the ban stands. 
Campaigners have said that the wording on parking regulations was changed to include bays on these routes in 2020, and many want the refund period to extended back to then. Campaigners also argue that it's harder to challenge a ticket sent via post rather than one left on your windshield. Clearly, this is a pretty contentious issue. 
We're still awaiting the High Court's ruling on TfL's right to use CCTV, so stay tuned for some updates. 
At Time Out, we're all about keeping up with all the latest transport news. We've covered that you can ride vintage London buses for free next week, and also that the District Line will be partly closed for three days this week. And if you're looking for to-the-minute updates on those pesky tube strikes? We've got a comprehensive guide to those, too. 
Did you see that one-day Travelcards in London have been saved?
Listen to Time Out's brilliant new podcast 'Love Thy Neighbourhood': episode 12 with Paul Feig in Mayfair is out now.
Stay in the loop: sign up for our free Time Out London newsletter for the best of the city, straight to your inbox.