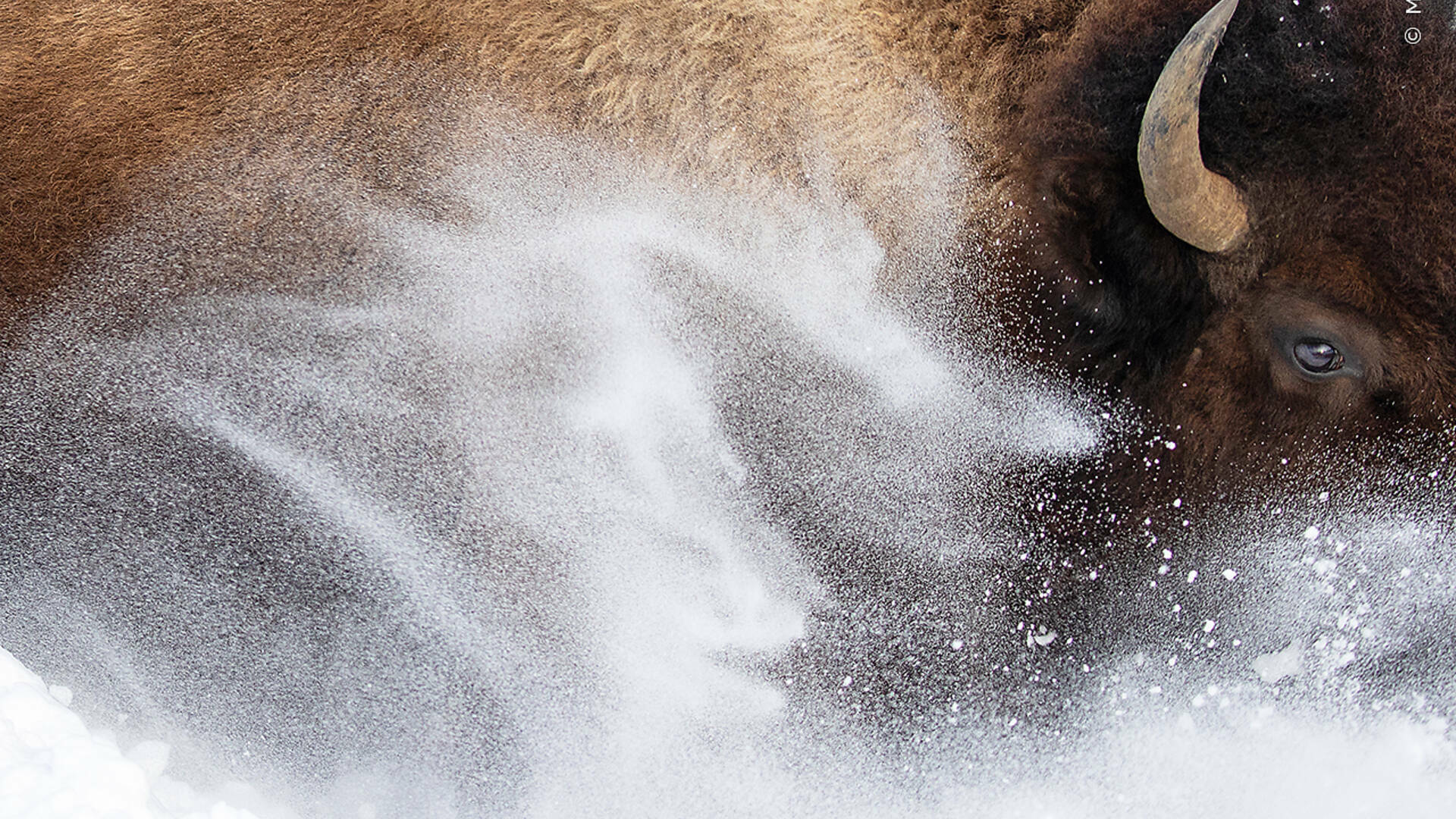 Macaques, pallas's cats, mason bees and hundreds more animals you've barely heard of star in this year's edition of the Wildlife Photographer of the Year competition. Taking place as usual at the Natural History Museum, this year saw just under 50,000 entries by photographers from 95 countries, all vying for the crown of King of the Photographic Jungle (aka the Grand Title). 
The selection this year includes bison bashing through deep snow, a tiger cub being rescued from a Ukrainian zoo at the outbreak of the war with Russia, a snow leopard about to turn an adorable little pallas's cat into a delectable furry snack and the deathly stare of a truly grim but delightfully named underwater predator, the stargazer. 
There are various categories, like 'plants and fungi' and 'animal portraits', as well as separate prizes for young photographers. Sixteen 'highly commended' images have been released so far, before the winners are announced on the 10th of October at a ceremony hosted by TV presenters Chris Packham and Megan McCubbin. 
Wildlife Photographer of the Year, the exhibition, is at the Natural History Museum, Oct 13-Jun 30 2024. £17. Details and tickets here.
Can't wait? Here are the top ten exhibitions in London right now. 
Can't wait, won't pay? Here are some free exhibitions instead. 
Listen to Time Out's brilliant new podcast 'Love Thy Neighbourhood': episode five with Helen Bauer in Waterloo is out now.
Stay in the loop: sign up for our free Time Out London newsletter for the best of the city, straight to your inbox.