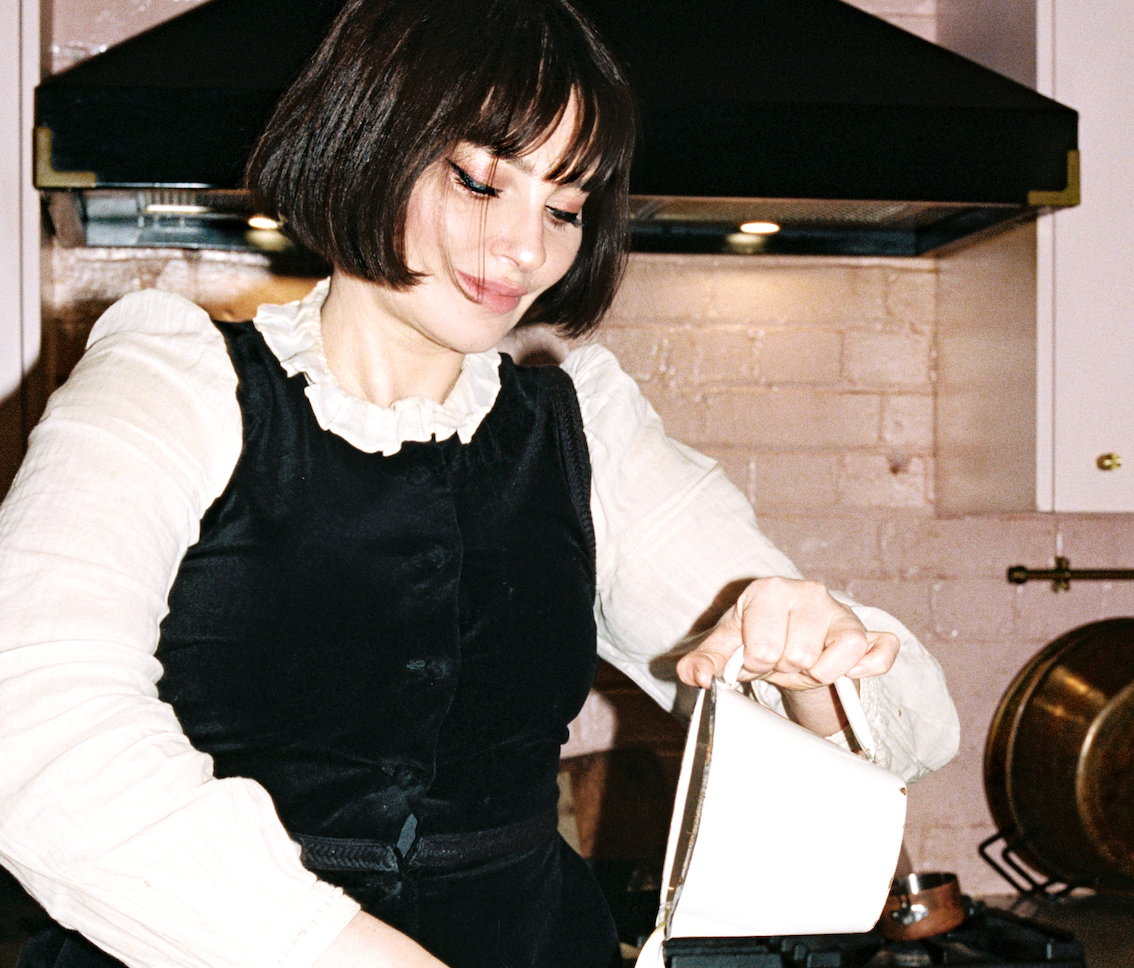 A lemon-and-caster-sugar-sodden crêpe might be your Pancake Day go-to, but this year Hackney-based chef Gizzi Erskine is daring you to be a bit different. She's joining forces with intrepid new food app Delli – the Depop of food – to host a special pop-up.
Taking up residence in Brixton Village on Tuesday February 21, she'll be serving spectacular pancakes slathered with homemade Negroni sauce for just £1 a pop. And it's all for an extremely good cause.
Gizzi is raising funds for treatment for her best mate Johnny, who has an extremely rare form of cancer. 'He was told he was never going to be clear of cancer, he knew he was dying at the beginning of the year,' Gizzi told Time Out. Earlier this month, Johnny flew to Spain for life-saving surgery. 'They removed three cancers, but it's not cheap, and we need to raise £100,000.' £1 tickets for the event are available on Delli now – with some space reserved for walk-ins – and Delli will be matching every ticket sale in order to raise more money for Johnny's pioneering treatment. 
'It's a bargain, and you'll literally be helping to save somebody's life,' said Gizzi. 
If you can't make the pop-up, you can still get your mitts on some of the Negroni sauce, which Gizzi is making at her home kitchen in east London. It's £7.80 a bottle and available via Delli now. 'It's bloody delicious,' she said. The tangy gin, Campari, blood-orange, lemon and sugar sauce featured on the menu at her Nitery restaurant in Covent Garden, and pairs perfectly with her famous pancake recipe, which dates back to her days working at BBC Good Food. 'It's a combination between the Leiths recipe and the Delia Smith recipe – both extremely trustworthy, but I feel like I've refined it just a little,' explained Gizzi. 
Gizzi x Delli pop-up, Unit 25-27 Market Row, Brixton Village, Coldharbour Lane, SW9 8PS. Tue Feb 21.
All the best new London restaurant openings in February.