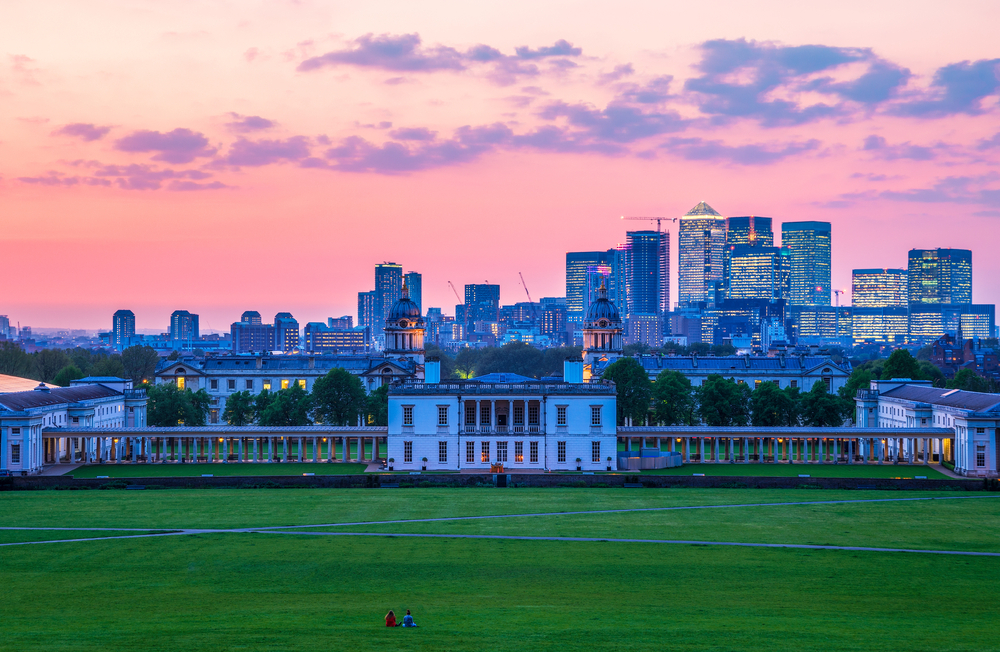 If you're after top-tier (and totally free) open-air views of London, Greenwich Park – along with the likes of Ally Pally, Parliament Hill, Primrose Hill and One Tree Hill – has long been a go-to spot. Climbing up the hill to the Greenwich Observatory, not only can you gaze out across east and central London but you get to look down upon the gorgeous Old Royal Naval College. It's a special place.
And soon Greenwich Park is going to get a new viewing platform. As part of renovations recently revealed by Royal Parks, the viewpoint next to General Wolfe's statue will be enlarged, not just improving the existing platform but landscaping a new one. 
The plans are part of a much bigger four-year project that intends to restore Greenwich Park's seventeenth century landscape. Over the past few hundred years, foot traffic (Greenwich receives over five million visitors per year) has worn down the park.
When finished, Greenwich will have new tree avenues and sharper landscape design, as well as better visitor facilities. The project began in 2021 and is now in its second phase.
The viewing platform next to General Wolfe will be closed throughout winter for works to take place. Once it's complete, we can expect a much less congested viewpoint, with a newly refurbished Pavilion Café just behind it. 
You can find out more about the refurb plans on the Greenwich Park website here.
Time Out London and viewpoints
If you're after incredible views of London, you've come to the right place. At Time Out we've searched high and low (but mostly high) for the best places to see the city, from this list of London skyline views to restaurants and bars with views.
Did you see that Wimbledon is about to get much, much bigger?
Plus: this area is London's new cultural centre, apparently.
Stay in the loop: sign up for our free Time Out London newsletter for the best of the city, straight to your inbox.