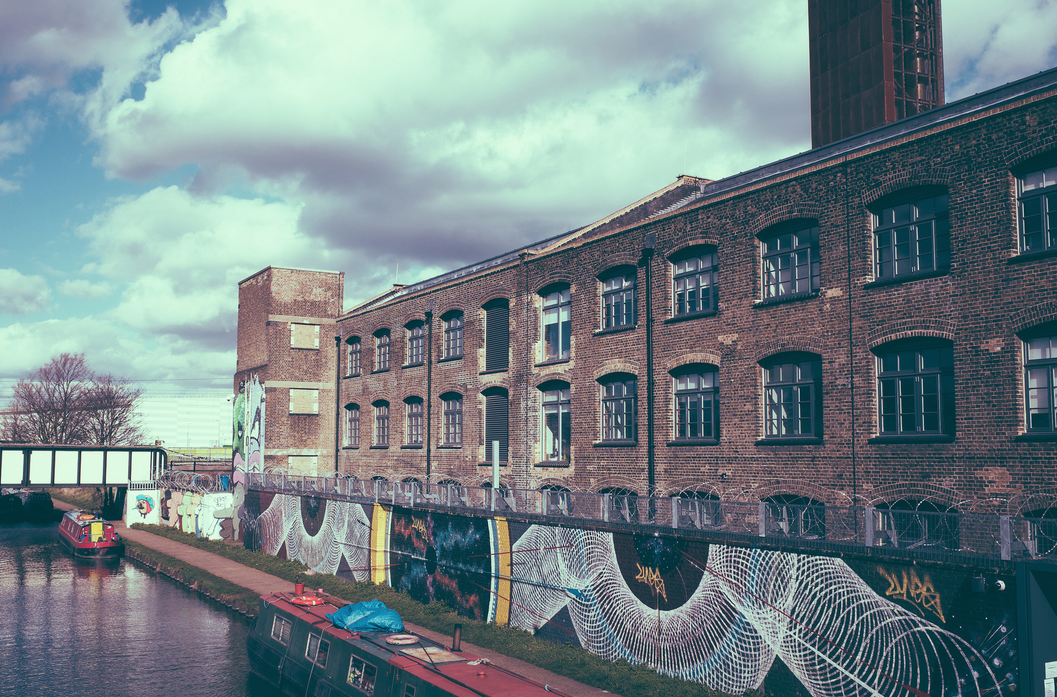 Ah, Hackney Wick. A former industrial area once known for its canals, wharves and warehouses, it's now a nucleus for craft breweries, sourdough pizza joints and many moustached men in beanies and Carhartt vests. Whether you like the Wick or not, it's just been voted by the public in one survey as London's coolest neighbourhood. 
Hackney Wick came out on top for London in a survey of 5,000 people conducted by Naturecan. Places across the UK were ranked by the number of independent shops, the range of cultural events, popularity as filming locations and Instagrammability. 
The area has featured in quite a few films and TV shows, including 'Top Boy', James Bond 'Die Another Day' and even 'Bridgerton', although we don't remember seeing any graffitied warehouses in the Regency Ton. The Wick was followed by Spitalfields, Walthamstow, Tottenham and Brixton on the list. However, it was only number 25 out of the 50 coolest places in the UK, with the fishing village Polperro in Cornwall being crowned in first place. 
The former industrial spot is frequently referred to as one of London's 'most gentrified' areas, and it's not likely to stop growing in popularity any time soon.
Naturecan's chief executive Andy Duckworth said that social media had played a big part in the rising trendiness of Hackney Wick. He said: 'It is interesting how influential Instagram has become in boosting tourism in many of our top 50. It is a massive help for visitor numbers, too, if a popular film or TV show uses London as a location.
'Hidden gems which are largely only visited by local tourists can find themselves being showcased throughout the world if they are pictured by the right influencer or featured in a movie.'
This is however just one survey, and Time Out's list of the coolest neighbourhoods contests these results. After quizzing tens of thousands of city dwellers in 2022, we crowned Walthamstow as London's hippest spot… Walthamstow vs Hackney Wick, fight! 
Even Drake has bought a house in Hackney Wick, apparently.
An ancient wood in south London has been saved from developers.