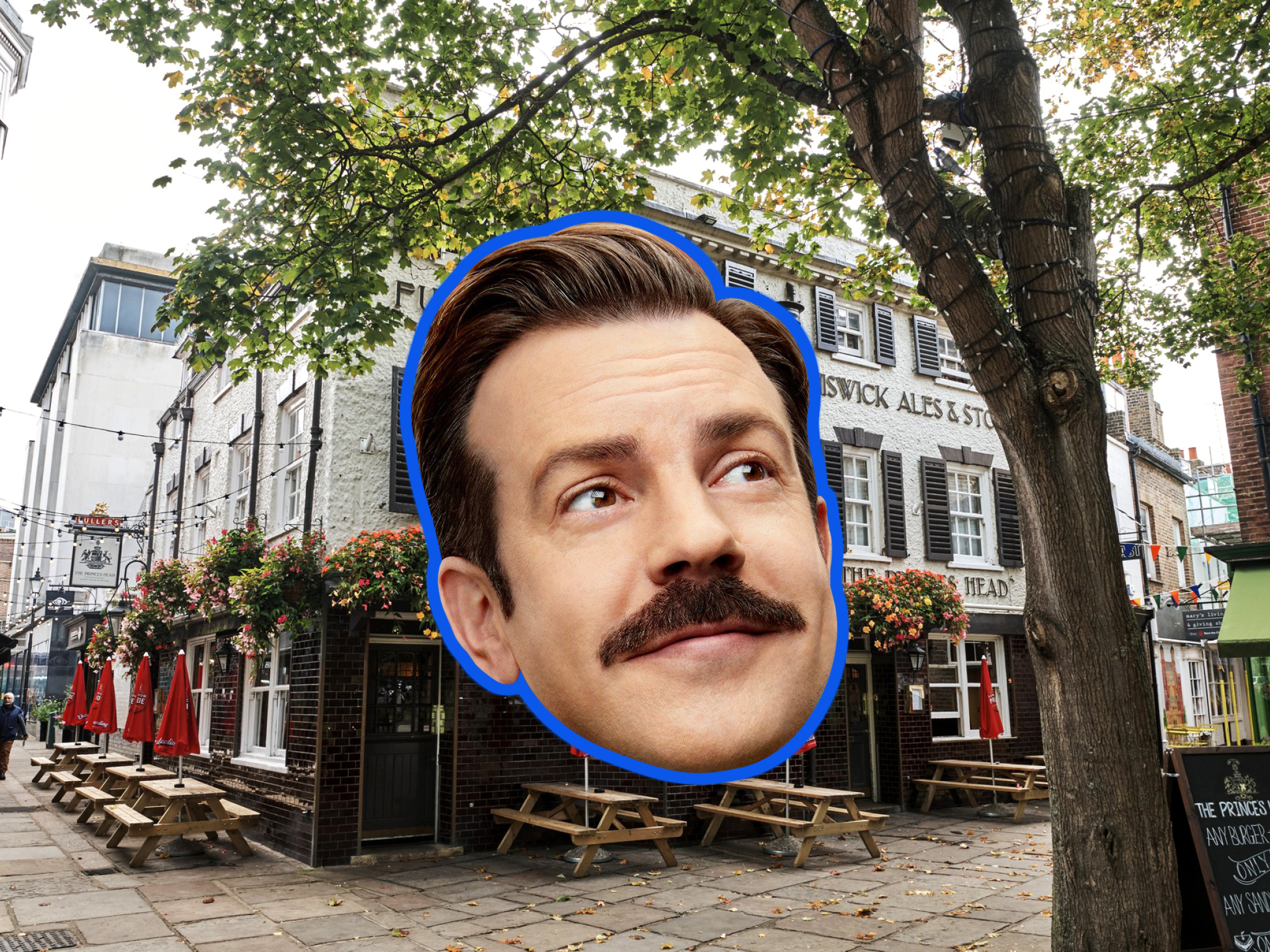 Attention, 'Ted Lasso' superfans! Soon, you'll be able to book an overnight stay at Ted's favourite pub in Richmond, The Crown & Anchor. 
Yes, The Crown & Anchor DOES exist. Well, in reality, the west London joint is a Fuller's chain pub called The Prince's Head, but across three nights in October it will be transformed into its 'Ted Lasso' alter ego, giving fans the chance to live out their AFC Richmond dream – and for only £11 a night. You'll even be hosted virtually by Mae, the pub's brazen on-screen landlady. 
The venue will be decked out with AFC Richmond merch and fans will be able to cheer on Ted's boys at screenings of west London's most-lovable football team. There'll also be a darts competition and karaoke, or you can challenge fellow punters to a game of chess at Ted's favourite table. 'The Crown & Anchor' will serve a slap-up meal of England's finest generic gastropub grub. 
Spots are limited. Up to four fans will have the opportunity to stay overnight on October 23, 24 and 25 this year. To have a chance of a night at the famous joint, you can book on AirBnB.
It's sure to be mega-popular, but as Ted always says, 'Ain't nobody in this room alone.'
Booking opens at 5pm on Tue Mar 21.
An ancient wood in south London has been saved from developers.
We chat London restaurants with Jamie Demetriou.