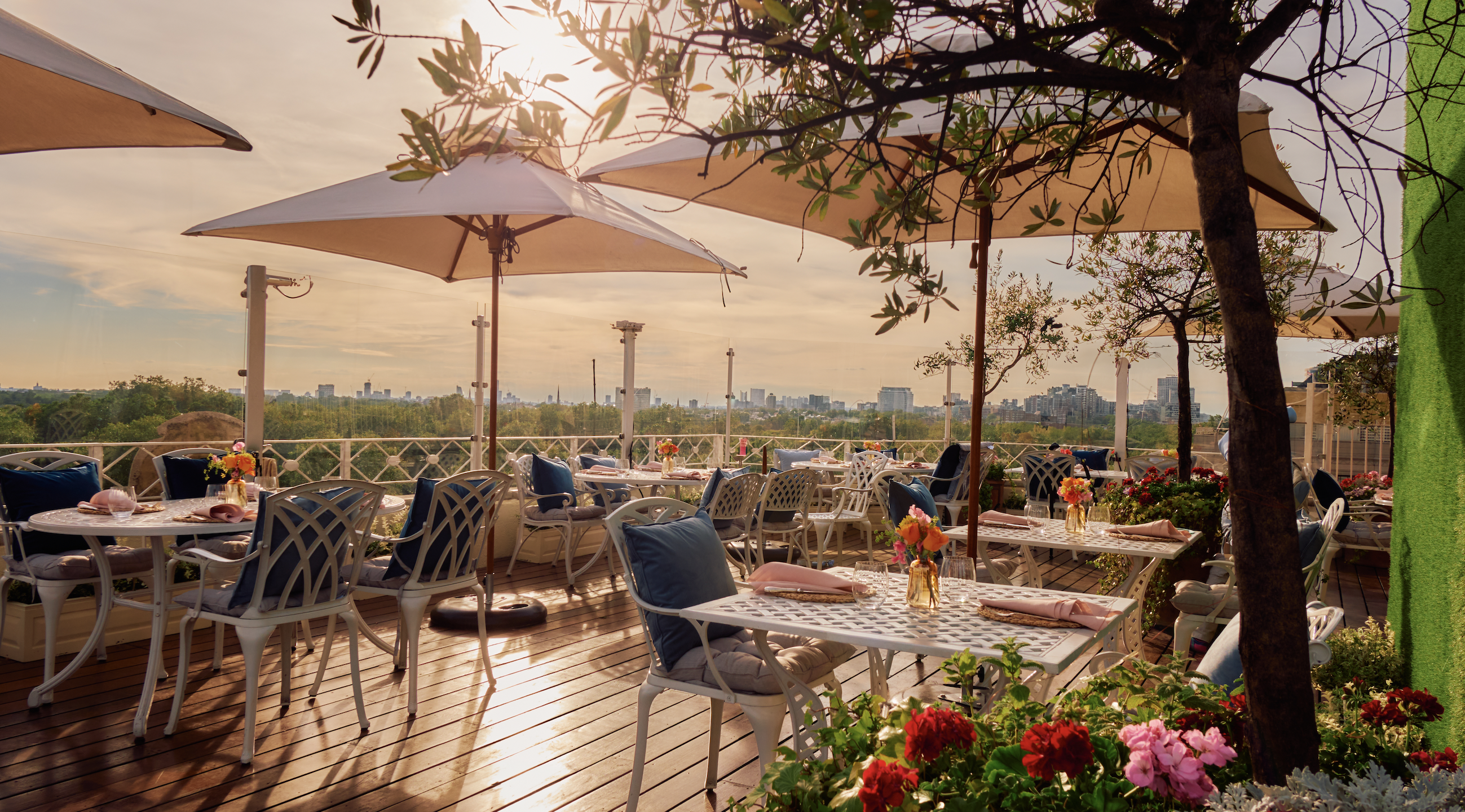 If you haven't yet had your first rooftop beverage of the season, consider this a sign to get yourself to a sky-high terrace, stat.
The Dorchester hotel in Mayfair has just flung open the doors of its summer rooftop bar – and it's pretty lush, with epic views of Hyde Park and all the poshest bits of central London.
The theme is that of a secret English country garden, with herb gardens, flowerpots, fairy lights and, apparently, 'ambient nature sounds'. Think Royal Horticultural Society meets your favourite park bench to sit on and sip cans of cider. And in case the weather goes all British on you, there are umbrellas, heaters and blankets to keep you warm and dry. 
There's a magnificent menu to match all this decadence, too. Culinary director Martyn Nail – who used to be exec chef over at Claridge's – has dug deep into the herb garden and flower patch to conjure up cocktails with intoxicating names like 'Endless Summer' and 'Prairie Breeze', while the food encompasses things like caviar, oysters, grilled Cornish lobster fregola, côte de boeuf, truffle risotto and tempura prawns with ponzu mayonnaise. 
There are, however, some rules. It's reservations only and there's a minimum spend of £60 per person, but seeing as this is the Dorchester, that probably won't take long to rack up. The rooftop is open until September 3 and you can find out more here. 
These are the best rooftop bars in London.
And here is where you can eat al fresco in the capital.