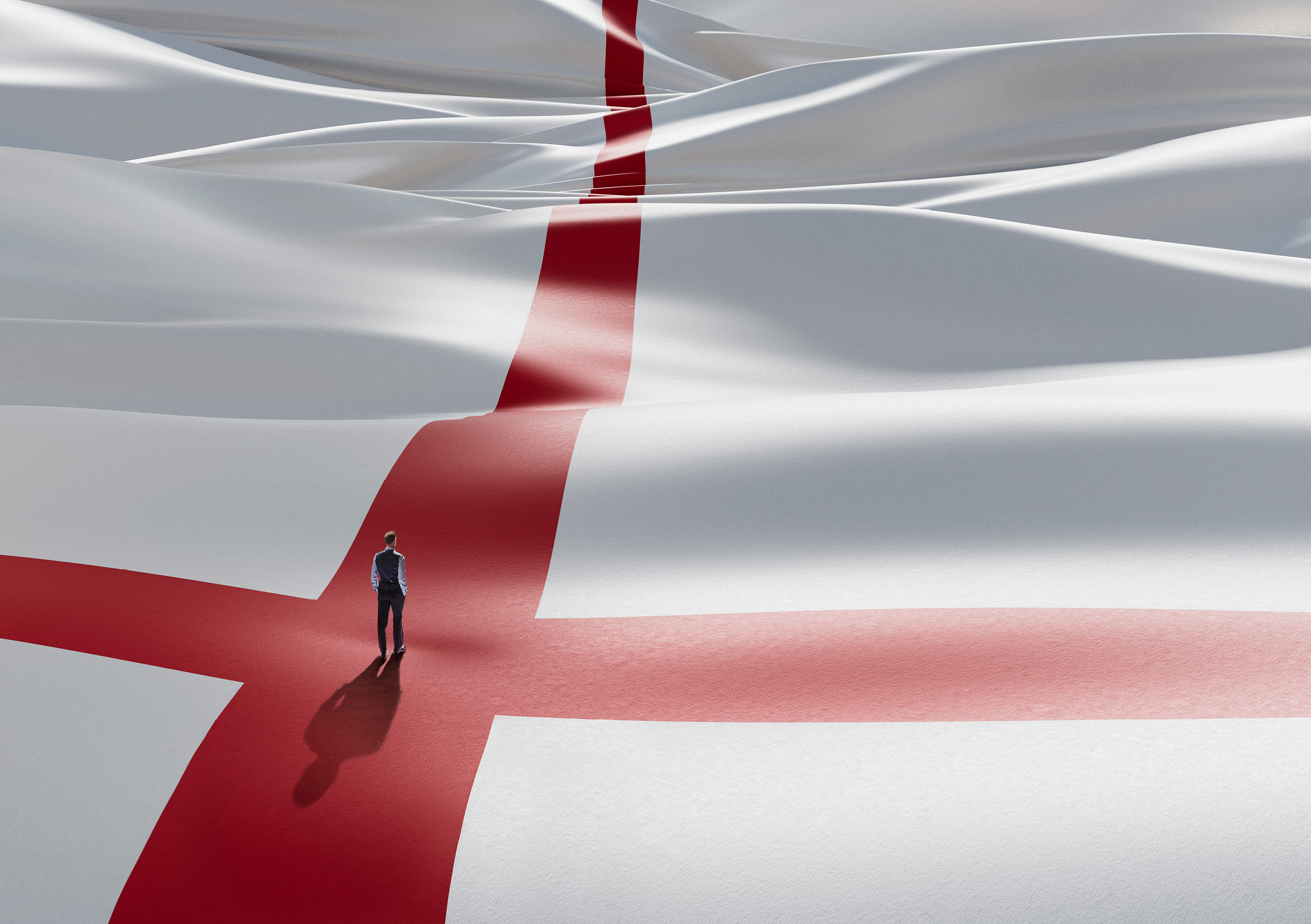 Ten years ago, Gareth Southgate was still on a 'break' from his managerial career – having been somewhat unfairly dismissed by Middlesborough in 2009 – while playwright James Graham was just making a name for himself thanks to his recent National Theatre debut 'This House', an unexpectedly thrilling drama about the hung parliaments of the 1970s.
What a difference a decade makes. Graham is now probably the most popular playwright in the country, with his latest West End hit 'Best of Enemies' having just wrapped up its acclaimed second run. And Southgate… need we say more? A man once primarily famous for missing a penalty has overseen the resurrection of the England men's football team, not only in terms of results – lest we forget, they reached the European Cup final in 2021 – but also in terms of changing its image, from a group of bored, fractious millionaires to a young, vibrant team you can actually get excited about.
'Dear England', then, is Graham's new play for the National Theatre about England's renewal under Southgate, with Joseph Fiennes starring as our waistcoasted hero. Graham feels like the perfect writer for it – he's brilliant at entertainingly conveying detail that might seem deathly dull in other hands, he's great with real-life figures, and he's questioning enough that we don't need to worry that this is going to be some sort of hagiographic love in.
It'll be directed by Almeida boss Rupert Goold, who directed Graham's excellent play 'Ink' – about Rupert Murdoch – and 'Tammy Faye' – about the televangelist – and will probably head into the West End in short order because that's what James Graham plays do. 
But before any away fixtures, you can catch it on the home turf of the NT Olivier, with tickets going on sale March 9.
'Dear England' is at the National Theatre, Jun 10-Aug 11.
The National Theatre's hit production of 'The Crucible' is transferring to the West End.