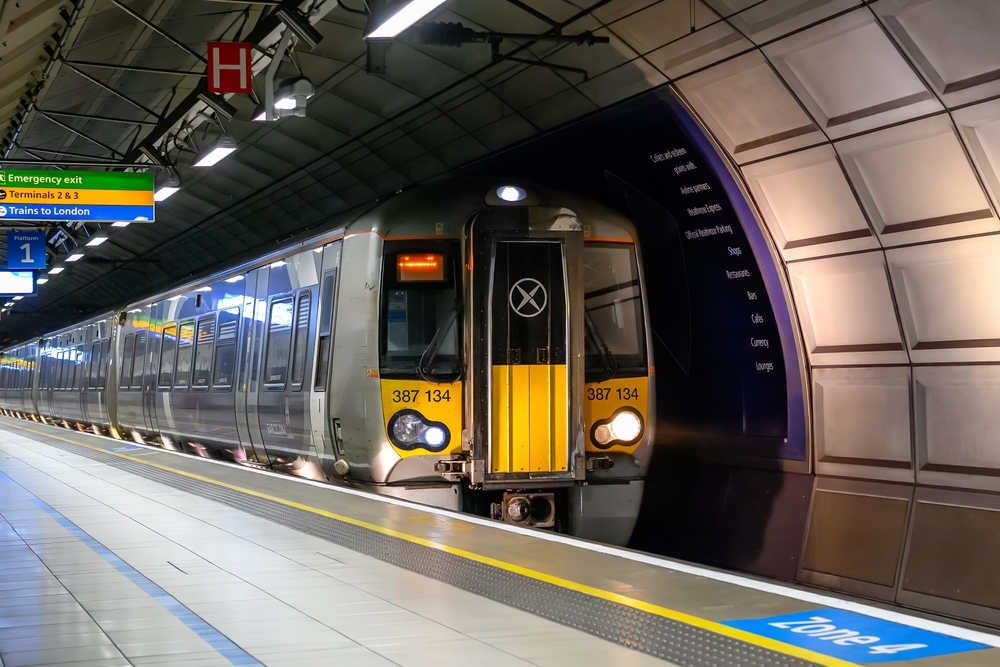 Getting to Heathrow can be a real slog. While access to the airport was improved for people across central, east and west of the capital when the Lizzie line opened last May (meaning we'd no longer have to drag our suitcases up and down all those stairs on the Piccadilly Line), it could still be made easier – especially for south-west Londoners. 
But now those in south-west London could be getting an improved link to the airport, too. Hooray! London Mayor Sadiq Khan has backed a Heathrow Southern Rail Link to south-west London, Surrey, Berkshire and Hampshire, enabling more people to reach the UK's busiest airport. 
The proposal would see a new track built from Heathrow Terminal 5 towards the existing South Western Railway network, joining it at Staines. From there, trains would travel through Twickenham and Richmond – or via Hounslow and Brentford – to reach Clapham Junction and Waterloo.
There is also a proposed second line running from the airport to Virginia Water village in Surrey. This second line could potentially allow passengers from south-west London to join the Elizabeth line along its route. 
Sadiq Khan was asked about his support for the project in a written question by Caroline Pidgeon, the London Assembly's Liberal Democrat group leader.
He replied: 'I welcome the useful role that a Southern Rail Link to Heathrow could play in supporting a shift to sustainable modes [of travel], while transforming access to Heathrow Airport for passengers and staff from south London, Surrey and Hampshire.
'I am aware that a number of factors coming together in recent months have increased the prospects of a scheme moving forward.
'The Greater London Authority and Transport for London maintain regular dialogue with a broad range of interested stakeholders as we look to resolve the issues which have obstructed progress to date, while ensuring that any scheme meets the needs of Londoners and does not impact the reliable operation of the railway network.'
It sounds like it could be good news for future access to Heathrow Airport. However, no dates have been confirmed for the construction of the new line – so watch this space for updates. 
Did you see that these two London tube stations are getting major upgrades?
Listen to Time Out's brilliant new podcast 'Love Thy Neighbourhood': episode six with Sophie Duker in Dalston is out now.
Stay in the loop: sign up for our free Time Out London newsletter for the best of the city, straight to your inbox.