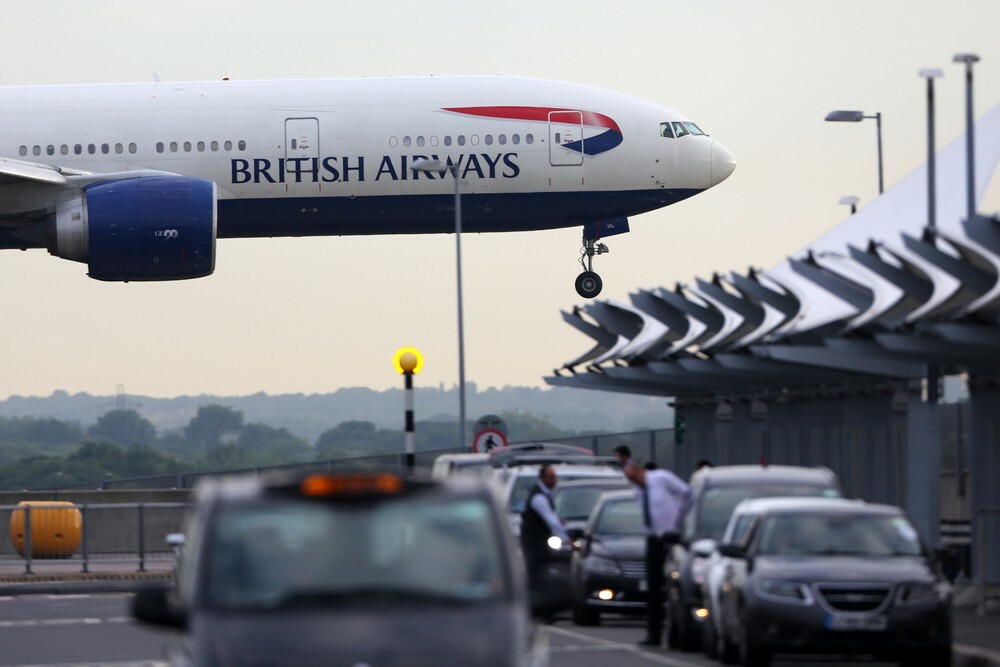 After London's Ultra-Low Emissions Zone (ULEZ) almost doubled in size last week, the area covered now includes every borough in the city, as well as Heathrow Airport. So, if you were hoping to save some cash by not splashing out on a taxi to your next flight, it might be time to think again. 
The new ULEZ charge of £12.50 per day applies to all vehicles which don't comply with certain environmental standards. Diesel cars need to meet Euro 6 standards and petrol cars need to be Euro 4, and many vehicles bought before 2015 (for diesel) and 2006 (for petrol) are unlikely to comply. You can see if your vehicle meets the emissions standards here. 
While Londoners will probably have been well aware of the new ULEZ charge before it was officially introduced, it's thought that Heathrow's inclusion in the extended zone might catch some airport-goers out. People driving to Heathrow are being warned of the potential of incurring multiple ULEZ charges. 
Those who opt to use the meet-and-greet services at the airport risk paying the £12.50 more than once. The service involves handing your vehicle over to a member of staff at the terminal, who then takes your vehicle to another site while you're away and returns it back to you when you land. 
On the Heathrow Airport website, a statement reads that 'The charge will be in addition to any other fees or charges associated with entering the airport. The charge only applies when a vehicle is driven within the ULEZ zone, and does not apply to stationary vehicles including when cars are parked at Heathrow.'
However, those landing in a different terminal to the one they departed from could be charged up to three times, as their car could be driven on a public road before they collect it, as well as on their way to and from the airport. 
There is already a £5 fee for entering the drop-off zone, and a £6 minimum spend in the short-stay car park, and the bougier meet-and-greet services start at £127.50. With the potential for incurring more than one ULEZ charge on top of all that, it might be best to treat yourself to a cab after all. 
Did you see that it's set to hit 30C in London this week?
Listen to Time Out's brilliant new podcast 'Love Thy Neighbourhood': episode five with Helen Bauer in Waterloo is out now.
Stay in the loop: sign up for our free Time Out London newsletter for the best of the city, straight to your inbox.