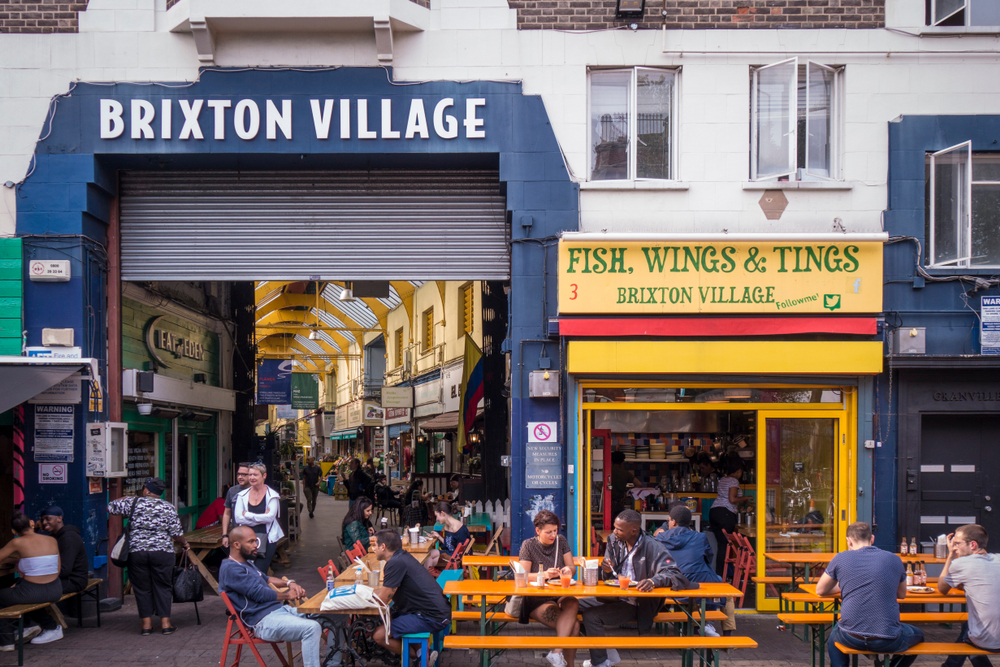 Like many of London's inner city neighbourhoods, Brixton has changed almost beyond recognition in the past two decades. Now, you can find champagne and oyster bars popping up alongside the Caribbean fruit and veg in its covered markets and spruce new apartments arriving on its side streets. But recent events appear to have pulled the brakes on this fast-paced reinvention.
Through his property company Hondo, Texan billionaire Taylor McWilliams is the owner of most of Brixton Market. Hondo first attracted controversy with its plans to evict Nour Cash & Carry in 2020. A community campaign lead to this culinary Aladdin's Cave getting a new home a few doors down in Brixton Village, with affordable rent. But just as the dust settled after that drama, a new controversy exploded. Hondo drew up plans to build a 20-storey office block next to Brixton Market on Pope's Road: a building condemned by local publication Brixton Buzz as a 'fugly enormo-tower'.
And they weren't the only ones set against the project. Labour MP Helen Hayes said 'This proposal was never good enough for Brixton. It was twice as tall as any other building in the surrounding area and would have overshadowed local independent businesses. It was inappropriate for a location which is adjacent to two Conservation Areas, the listed Brixton Recreation Centre and the historically important Electric Avenue.'
The same loosely organised community activists that helped save Nour soon rallied against the plan, with a letter-writing campaign designed to overturn the plans. And although planning permission for the tower was originally granted by Lambeth Council in 2020, Mayor Sadiq Khan's team subsequently seized control of the planning process, with the Greater London Authority recently recommending that permission should be refused.
Now, Hondo has pulled the scheme completely. 'The very long period of gestation over the past two years has had a profound impact on the ability to deliver this much needed jobs and skills boost in Brixton,' read a letter explaining why Hondo was shelving its troubled planning application. 'We are now in the position where the applicant needs to reconsider its position and can only do this by withdrawing the application.'
It's unlikely that the story will end here. Hondo is already drawing up further plans, and has said: 'We hope we can soon be in a position where a revised approach can be tabled which is able to deliver lasting benefits for Brixton's businesses and residents.'
Let's hope that this time Hondo listens to locals and plans something that'll enhance the character of one of London's most distinctive neighbourhoods, instead of getting the community up in arms. 
The Trocadero is being converted into London's newest mosque.
Stay in the loop: sign up to our free Time Out London newsletter for the best of the city, straight to your inbox.