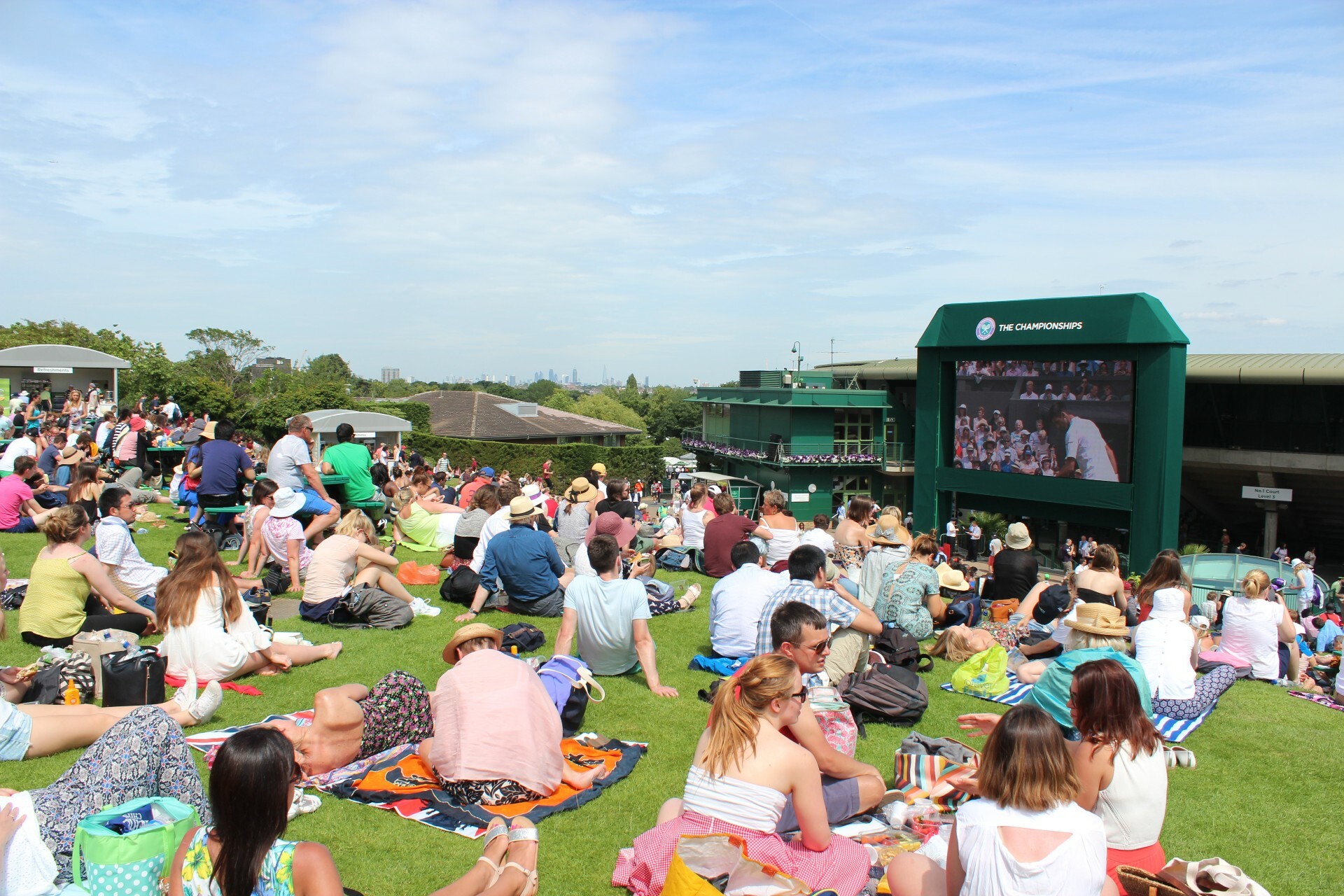 The time has come for us to don our summer dresses, grab a glass of Pimm's and head to south west London to watch the world's best tennis players thwack balls at each other as hard as they can, until someone eventually wins. There will be grunting, grass stains, and maybe even tears. That's right, Wimbledon is here once again. Here's everything you need to know about the 2023 tournament.  
Recommended: 
Wimbledon tennis screenings in London
The ultimate guide to Wimbledon 2023
When is Wimbledon? 
Wimbledon 2023 takes place from July 3 to July 16. 
How to watch Wimbledon on TV? 
The Wimbledon Championships will be broadcast daily on BBC One and BBC Two. 
If you're lucky enough to subscribe to BT Sport, Sky Sports, Virgin Media or Amazon Prime, you can watch the games broadcast on Eurosport 1. Singles matches will be broadcast live, and they'll show highlights too. 
What about live streams?
If you don't have a TV, have no fear. The action will be streamed on BBC iPlayer,  Discovery and Eurosport's on-demand streaming platform.
Is Wimbledon on the radio? 
Wimbledon is on the radio, with commentary on BBC Radio 5 Live every day. The tennis competition also has its own official radio channel: Wimbledon Radio. You can listen to it online or on 87.7FM. 
When is the Wimbledon draw?
The draw for the men's and women's singles tournaments will take place on Friday June 30 at 10am. It's to be held at the All England Club.
These four London boroughs have the longest life expectancy in the UK.

London buses and trains are getting a rainbow-tastic makeover for Pride.