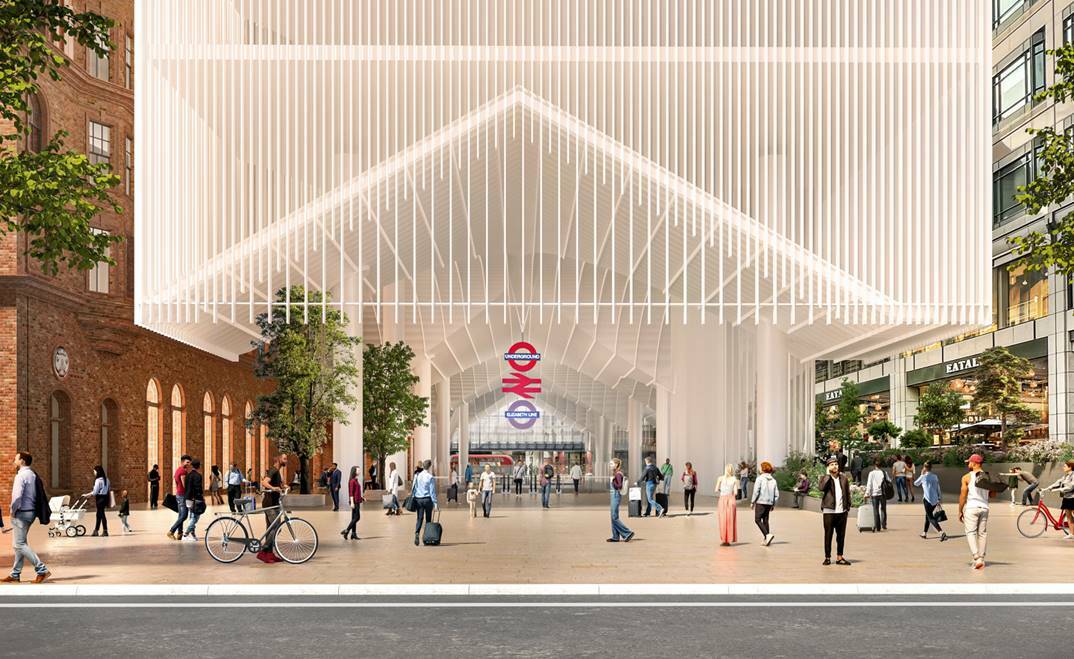 As anyone who uses it reasonably regularly will no doubt already know, Liverpool Street station isn't necessarily the shoddiest place in the world. It's not quite as spick and span as newly-renovated hubs like London Bridge and King's Cross, sure, but it's still bright and airy.
If you do happen to think 'Pool Street could do with a bit of a glow-up, we've got some exciting news. The station has been slated for a massive revamp. Glammy developers Sellar (the same peeps responsible for the Shard) have announced plans to plonk a shiny 16-storey tower on top of the current station.
Of those 16 storeys, ten will be offices and six will be the new Andaz hotel. The plans currently include a publicly accessible roof garden with a café and a swimming pool. Here are a few renders of the designs.
It's estimated that this redevelopment of Liverpool Street will cost £1.5 billion. Designed by Herzog & de Meuron, it's a joint effort from Sellar, Network Rail and MTR – the company that runs the Elizabeth line – and the plans are set to be submitted to the City of London for approval sometime before April. 
It's worth noting, however, that there are quite a few opponents to the proposed revamp. Some conservationists are worried that the plans will wreak havoc on the station's heritage, though developers insist that its Victorian train sheds – which are grade II-listed – won't be touched. 
If all goes to plan, construction will begin sometime in 2025 – so if you like Liverpool Street station just as it is, at least you've got a couple more years to savour it. 
Did you see that the Camden Highline is finally happening?