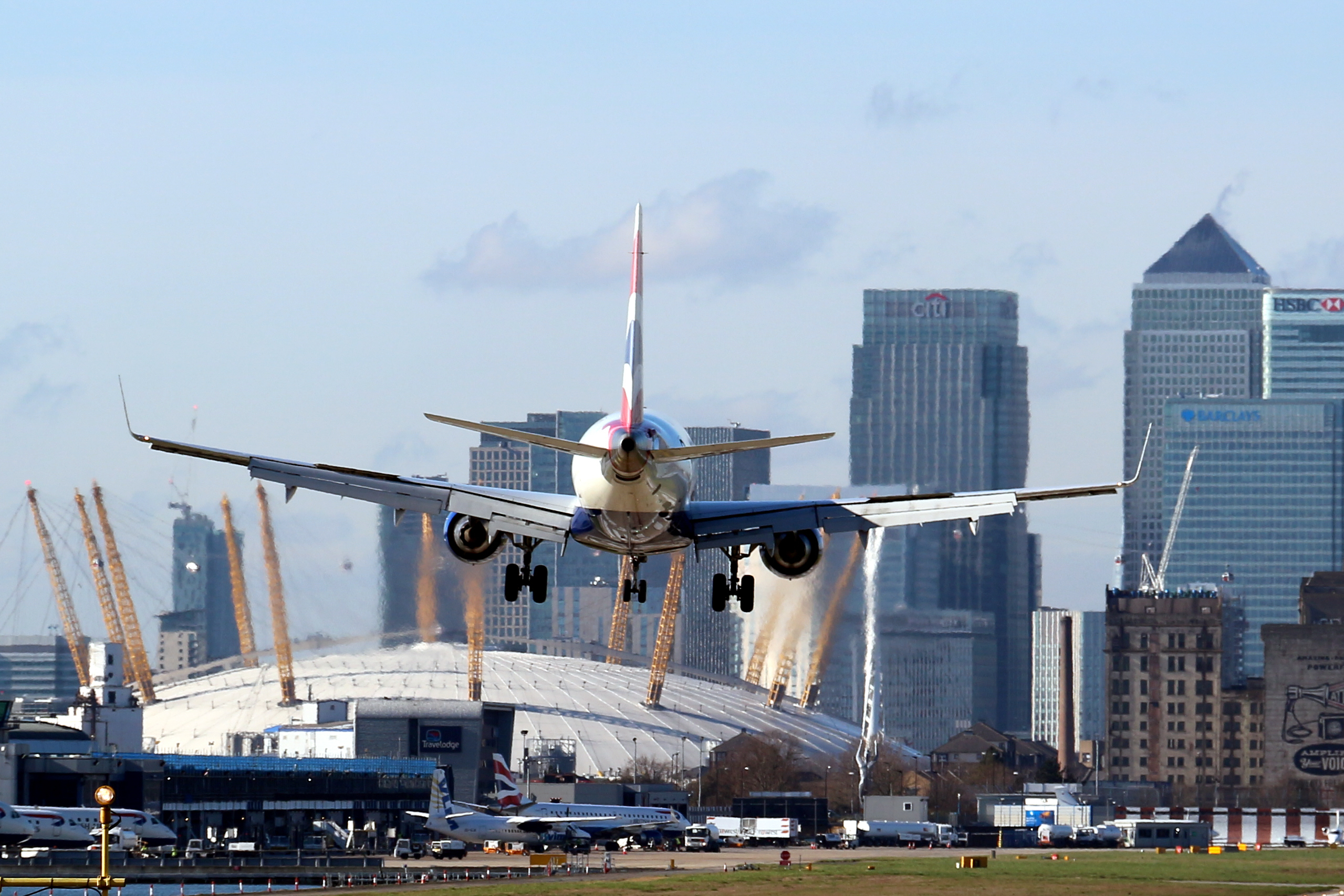 Turns out that London City Airport, located at the Royal Docks in Newham, isn't just for Canary Wharf desk slaves and the financial elite, because the central(ish) London airport plans to add more (and cheaper) flights on weekends for all of us regular folk. Some locals, however, aren't too happy about the plans. 
The additional flights would be on Saturday afternoons, extending the airport's cut-off times from 1pm to 6.30pm. This could also make way for 'potentially lower fares'. London City also wants to add 12 extra flights on Saturday afternoons in the summer months, and three extra flights in the morning. While it doesn't plan to surpass its yearly flight limit of 111,000, it does want to raise its annual passenger cap from 6.5 million to 9 million.
But residents near the airport have expressed concern about increased noise and pollution. There's currently a public consultation taking place. 
In 2022, London City tried to raise the flight cut-off time to 10pm on Saturdays, but pulled the plug on the proposal after locals complained. A public consultation received more than 5,000 responses from residents who were worried about what more flights would mean for noise, air quality and climate change. A whopping 70 percent of respondents said they didn't support the proposal 'at all'. 
However, the airport says that extending cut-off times would allow it to add 'more leisure routes' to 'more distant locations'. It adds it could also 'incentivise' airlines to invest in quieter, more fuel-efficient planes. 
Campaign group HACAN East is still staunchly opposing the extension, saying although quieter planes make less noise during takeoff, they are still extremely loud when flying overhead. Many of City Airport's routes fly right over east London neighbourhoods like Bow, Romford, Leyton, Leytonstone, Wanstead, Barkingside and Poplar. 
The public consultation closes on February 27. 
First look: The new turquoise DLR trains are here.