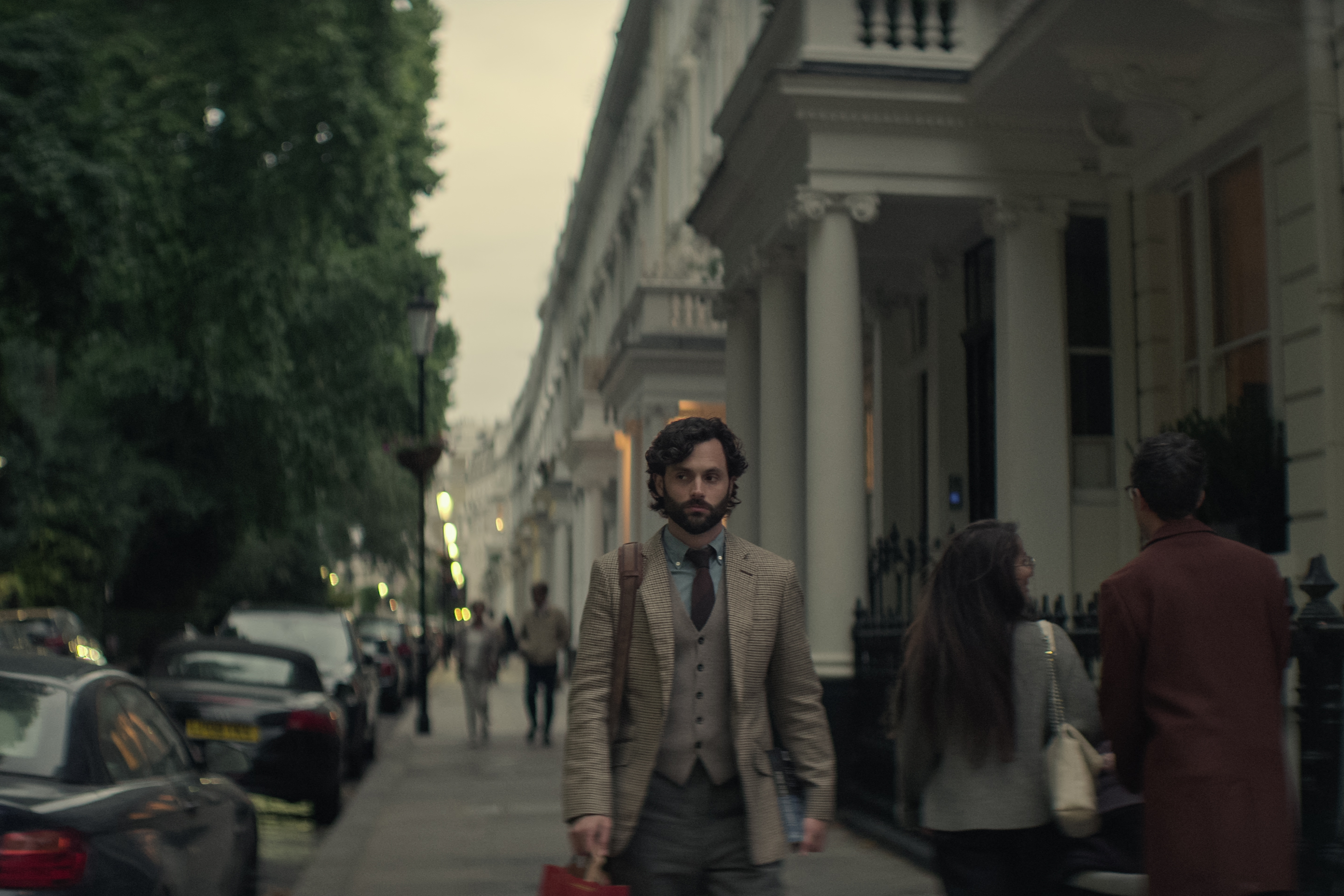 The dashing-but-deadly Joe Goldberg has pitched up in London for a freshly launched fourth season of Netflix's pitch-black comedy 'You' – 'A city of art, theatre, books… and the occasional douchebag,' is how he puts it. And, frankly, guilty as charged. 
'Gossip Girl's Penn Badgley once again brings his moody, deadpan charm and sexy geography teacher wardrobe to the character first created by Caroline Kepnes in her 'You' books. This time, Joe is masquerading as university professor Jonathan Moore and accidentally falls in with a gang of dangerously louche aristocrats. One of them, the druggy boyfriend of icily unimpressible gallery manager Kate ('Fresh Meat's Charlotte Ritchie), is soon bumped off and Joe finds himself caught up with another serial killer.

What follows is a kind of 'Class Onion' of murder-mystery thrills and spills, as Joe/Jonathan tries to get to unmask the murdered across an array of London locations and quietly mourns the loss of his last true love, Marienne (Tati Gabrielle), in season 3.
Expect to see London landmarks like Tower Bridge, The Ritz, Spitalfields and Sean Pertwee. Expect to see murder most horrid. Expect lusty poshos trying to get the measure of this enigmatic outsider.
But first, take a tour of the show's London filming locations…

Royal Holloway

Newly arrived in London, Joe's alter ego, Jonathan Moore, lies low by working as an English professor at a London uni that looks a lot like Surrey's Royal Holloway. And guess what? It is Royal Holloway! The show makes ample use of the Egham campus and its historic colonnades, which works much better visually than geographically: episode one sees Joe walking from uni to his flat in South Kensington, via the West End and Spitalfields. A journey of nearly 30 miles. 
South Kensington 
Despite that detour via the City and large swathes of east London, Goldberg is largely West London-based in season four. His rented house is located in South Kensington's leafy Kynance Mews. 'My first thought when I saw my neighbourhood was: "I'm in a Hugh Grant movie,"' he wryly notes in the voiceover. Wait until you pay the rent…
Grant's Quay Wharf, Old Billingsgate 
Even a philosophical bibliophile-cum-stalker and psychopath needs thinking time. Badgley's urbane American ex-pat gets his sitting on a bench outside Old Billingsgate, backdropped by a floodlit Tower Bridge. 
Lincoln's Inn Library
At his college library, Joe has conspiratorial chats with English undergrad Nadia (Amy-Leigh Hickman), a genre nut who provides her handsome professor with a few steers on what might be afoot. The room is actually Lincoln's Inn Library in Holborn and sadly, you'll need a law degree to visit. It's only open to barristers and members of the Inn itself.  
Knebworth House
Well-connected aristocrat Lady Phoebe (Tilly Keeper) invites Joe to a party at her country pile, Hampsie, in episode four. The stately home is actually Hertfordshire's Knebworth House, famous for its fifteenth-century grandeur and that Oasis gig. It has a lot of on-screen experience, having doubled for Balmoral in 'The King's Speech', Bruce Wayne's manor in Tim Burton's 'Batman' and hosted another weekend of shotguns and snobbery in 1984 'The Shooting Party'. Head here for info on paying it a visit.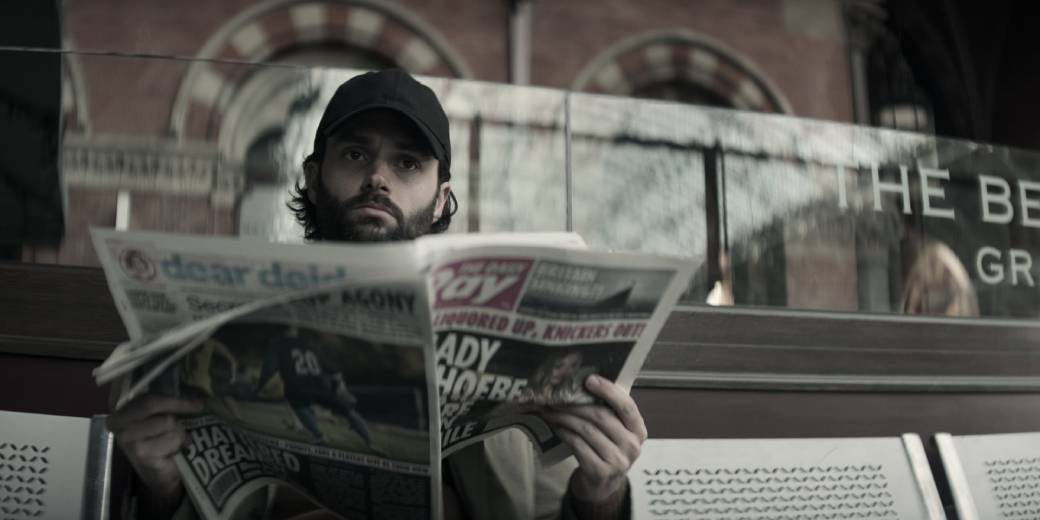 St Pancras station
Hidden behind a baseball hat that screams of someone trying to go incognito and a tabloid that looks a lot like it might be called The Daily Day, Joe is back at the scene of a heartbreak he's still coming to terms with in season four. We'll give nothing away but the fact that the station is London's Eurostar terminal is definitely a clue.
The first four episodes of 'You' are streaming on Netflix now. Episodes five to nine launch on March 9.

Why Marvel and Netflix can't get enough of this London uni campus.
The 40 best Netflix Original series to watch.