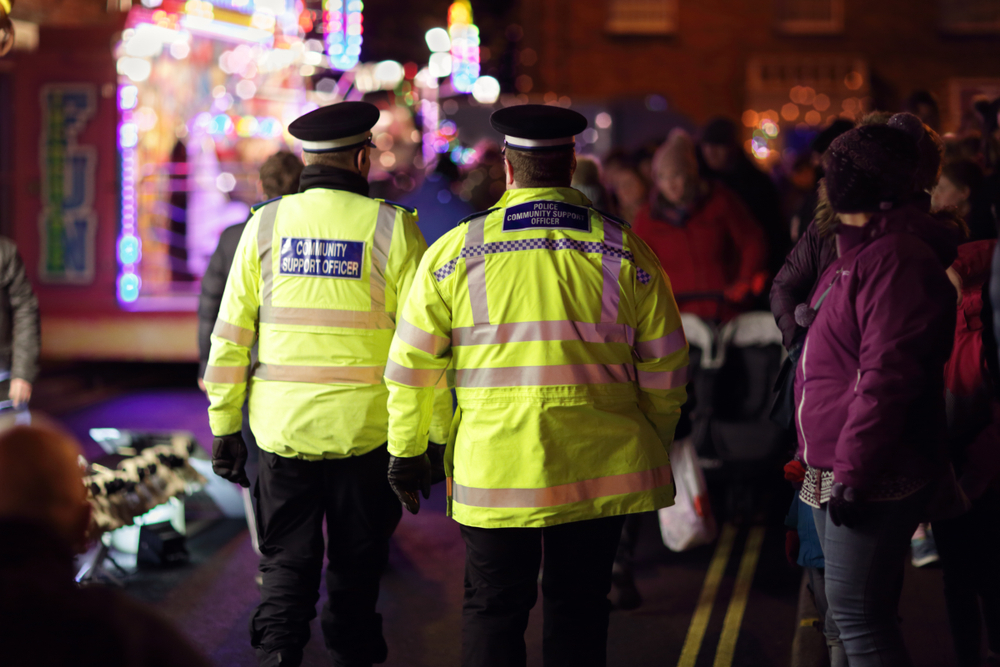 Catcalling is pretty grim. For years, it's just felt like an inevitable part of city life, much like stuffy tube carriages or omnipresent feral rodents. But finally, it looks like catcalling is on the way out, thanks to new policing measures planned for London. 
Met chief inspector Louise Jackson has said that she's in 'no doubt' that undercover catcalling taskforces will be rolled out across the city, after a successful pilot in east London borough Redbridge. These special police squads target catcallers with £100 fines, as well as running designated women's safety shifts where officers use CCTV to monitor women walking alone at night, and speaking to men acting suspiciously. 
'This is about educational and generational change… I'd love to see this rolled out across all London boroughs at some point,' Jackson told the Evening Standard, in praise of the scheme. The project has also put up signs across the borough saying that 'catcalling is now an offence,' and has seen plainclothes and uniformed officers conducting patrols every night. 
These measures are designed to reassure locals who were shaken by the murder of 35-year-old Zara Aleena last year in Ilford, after she was attacked by a stranger. They're also part of a wider shift towards making London safer for women. Since last summer, TfL has displayed signs warning that behaviours such as intrusive staring, upskirting and inappropriate touching on public transport will not be tolerated. A new campaign earlier this year added to them by advising travellers how to safely intervene if they witness sexual harassment.
It's unclear whether overstretched police forces will have the resources to replicate the kind of intensive measures currently being trialled in Redbridge anytime soon. But it's also refreshing to see the tide finally turning against street harassment, with more awareness that behaviour like catcalling and intrusive staring aren't just a normal part of London life – they're part of a culture that makes women feel less safe on our streets.
Wimbledon has relaxed its dress code for the sake of women on their periods.
Getting round London will be easier after the launch of the first Superloop bus this weekend.