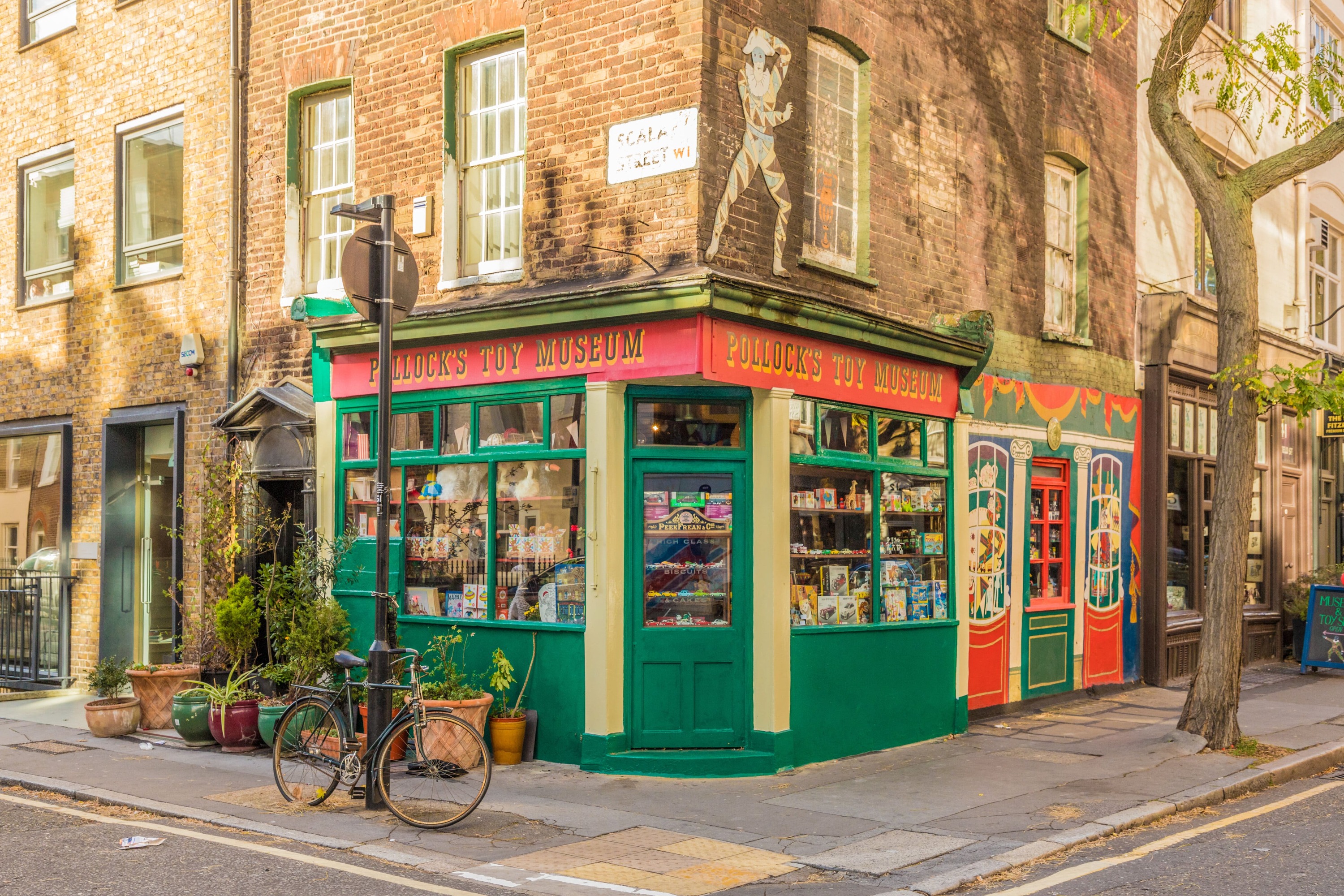 Nestled behind Goodge Street station, Pollock's Toy Museum's whimsical exterior and collection of over 4,000 antique toys from around the world instantly brings to mind a scene from a Victorian novel. It even appeared in 'Miriam Margolyes's Dickensian Christmas' on Channel 4.
The whimsical institution is the oldest toy museum in the UK and has been at its Fitzrovia location since 1969. But Pollock's future is under threat as it says it's being forced to shut its current location after the shop failed to negotiate a new contract with the building owners.
Jack Fawdry-Tatham and Emily Baker, who run the museum and the Pollock's Toy Museum Trust, said their famous collection, which includes toy theatres, teddy bears, dolls, games and toys, is all temporarily in storage. They have launched a fundraiser to cover expenses and move to a new venue.
'We are looking for another long-term home for the museum, where we can welcome visitors back again soon,' they said. 
Nevertheless, it's a huge loss. After all, what made the museum so captivating wasn't just the charm of its collection but the old building itself, with its peculiar narrow corridors and winding stairs. But Fawdry-Tatham and Baker assure visitors that they have 'already started exploring possibilities for a secure future for the museum and collection in a location that will preserve its character while providing more space'. 
Whether a new location – if Pollock's is successful in securing the required funding for its move – will be able to retain its unique magic remains to be seen. 
Check out Pollock's website for more information on Pollock's Toy Museum and ways to help.
The famous Fenwick's department store on Bond Street is closing down after 130 years.
All the info about London train strikes across February and beyond.