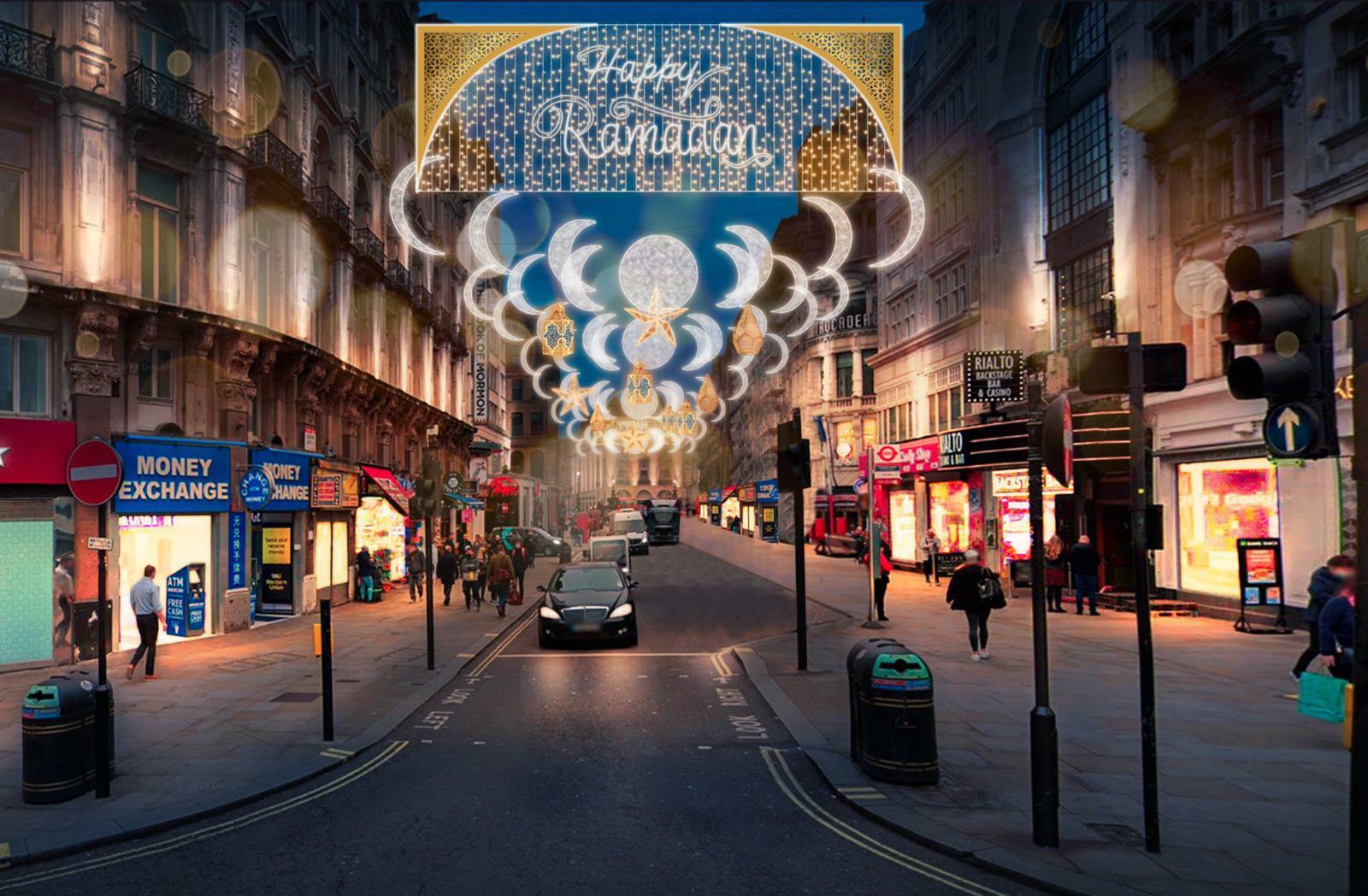 Ramadan 2023 starts tonight (Wednesday March 22) with the first sighting of the crescent moon. The Islamic festival of fasting and prayer continues until the evening of Friday April 21. In London this year, though, there is a viable difference to the festival. For the first time, Ramadan will be celebrated with a light display in central London, in Piccadilly Circus, no less.
'Ramadan Lights' is the first street illumination to celebrate the holy month in the UK and Europe. It'll be blazing away on Coventry Street (between Piccadilly Circus and Leicester Square, where the Trocadero is) until April 21. Around 30,000 lights form 61 moons, and to be more sustainable, the lights are more energy-efficient LEDs, while the carbon from the installation will be offset.
Mayor of London Sadiq Khan – whose election to the post in 2016 saw him the first Muslim to become mayor of a major Western capital city – is doing the big switch-on tonight. He said: 'I'm delighted that London is the first major European city to host a spectacular light display to mark Ramadan. "Ramadan Lights" [is] a true symbol of how our capital celebrates our diversity.'
We're used to Christmas in London seeing swathers of lights everywhere from Oxford Street to Kew Gardens. And, arguably, as the spring evenings lengthen, light displays become less and less spectacular. But maybe this glimmer of positivity is just what we need in the current gloom.
Ramadan Lights, Coventry St, until Apr 21. Free.
The London Eye's pods got cleaned and everyone's making the same comment.
Fantasy pad alert: this Chiswick riverside home has its very own boathouse.