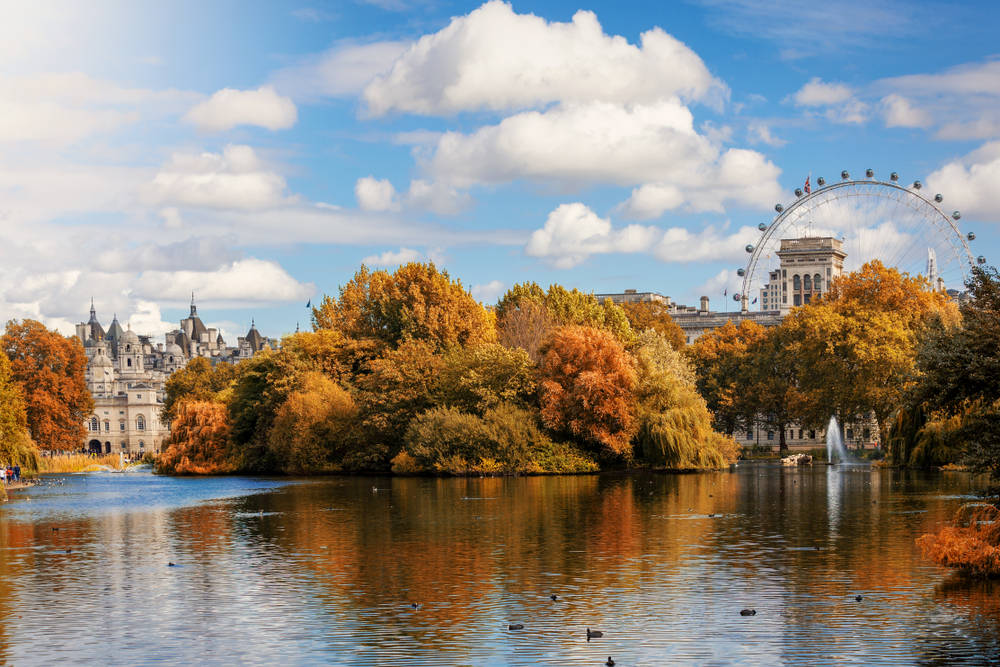 London is a cracking city at any time of year. From the gorgeous displays of flowers which bloom during the spring, the abundance of dazzling Christmas light displays which glisten throughout December, to just your average rainy day, our lovely capital is simply the place to be. 
That being said, London does come to life during the autumn, and we're not the only ones to think so. Travel company Travel Bag have done some research and found that the UK capital is the world's most Instagrammable city to visit this autumn. 
Despite the questionable mixture of seasons London is experiencing right now, it beat out some other pretty great cities to grab the top spot. Paris came in second overall, and New York came third. 
But thanks to the more than 84,000 photos attached to the hashtag #autumninlondon, London well and truly leads the way.  It fared well on other social media platforms, too, ranking as the third most TikTok-able city on the list. 
And we at Time Out certainly aren't surprised. We've covered all kinds of ways to best enjoy London in the autumn, from our guide to the perfect autumnal day out and our list of the most glorious parks to our rankings of the best roast dinners and this season's finest art. When it comes to an autumnal itinerary, we (and London) have it all. 
Did you see that this is the exact date that Covent Garden's famous Christmas lights will be switched on?
Listen to Time Out's brilliant new podcast 'Love Thy Neighbourhood': episode ten with Derren Brown in Hoxton is out now.
Stay in the loop: sign up for our free Time Out London newsletter for the best of the city, straight to your inbox.