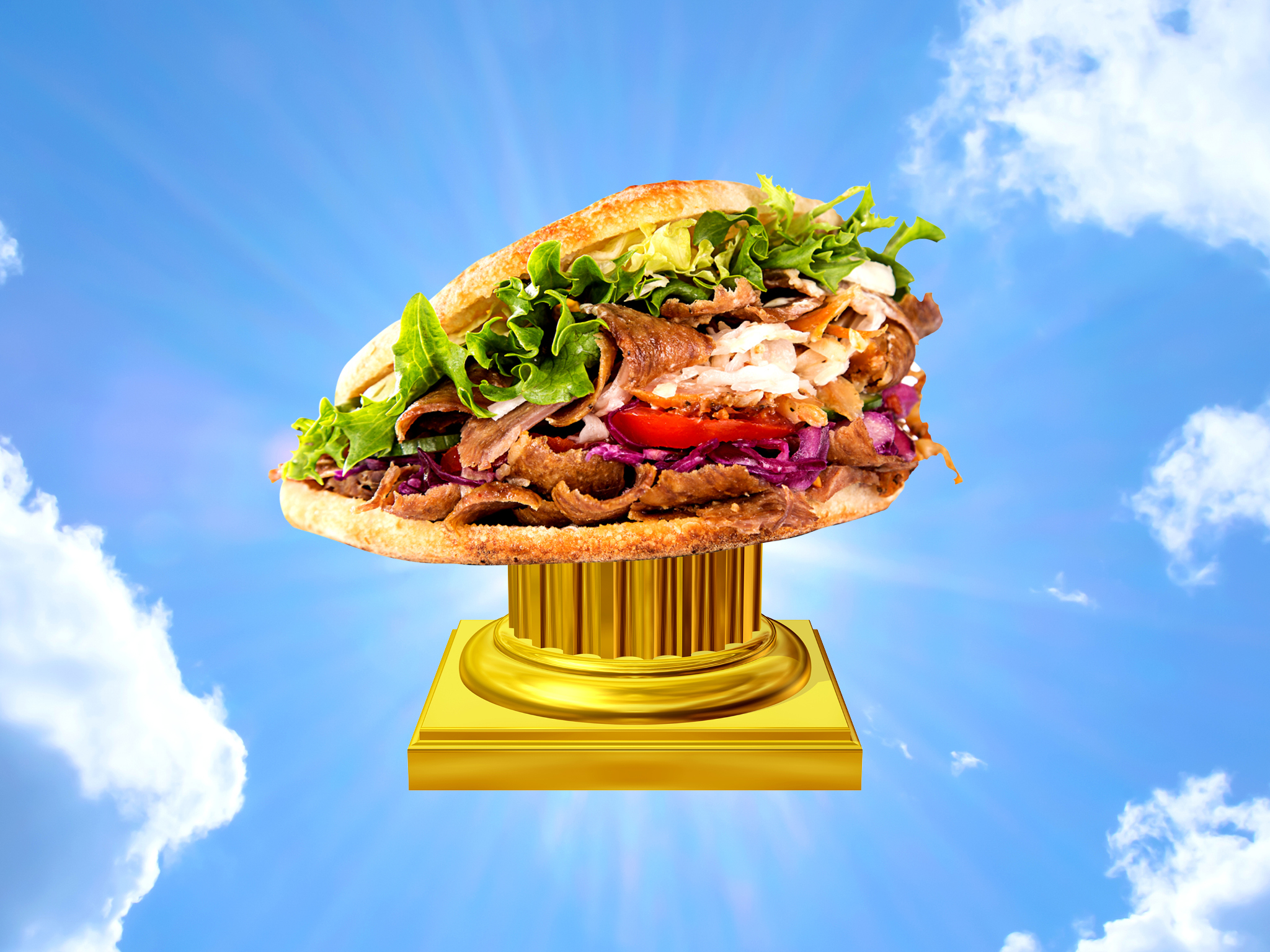 Local bossmen have swept the floor with the competition at this year's British Kebab Awards, with London scooping six of the prestigious, delicious awards. 
Granted, half of them were for Best Takeaway in London, Best Kebab Restaurant in South and East London and Best Kebab Restaurant in North and West London, but even so, an award's an award! 
The ceremony for the eleventh annual fast food awards took place on February 28 at the Park Plaza by Westminster Bridge, and was attended by politicians Angela Rayner and Sajid Javid, who watched in hungry awe as some of Britain's best takeaways and eat-in kebab houses received their well-deserved plaudits. London's winners included Beit El Zaytoun in Harlesden which was crowned Best Lebanese Restaurant and Reubens Restaurant in Marylebone, which was named Best Kosher Shawarma Restaurant. 
The London winners were as follows:
Best Takeaway in London – Kervan Saray, Romford 
Best Kebab Restaurant in South and East London – Cyprus Mangal, Pimlico 
Best Kebab Restaurant in North and West London – Divan Restaurant Ocakbasi, Finchley 
Best Greek Restaurant – Fig Tree Grill, Potters Bar
Best Lebanese Restaurant – Beit El Zaytoun, Harlesden
Best Kosher Shawarma Restaurant – Reubens Restaurant, Marylebone
This year's judging panel included LBC's James O'Brien, actor Adil Ray and Nadhim Zahawi MP. What a job! 
Prime Minister Rishi Sunak wasn't in attendance, but he did send a message of support, which was nice of him: 'Hospitality in all its forms plays a critical role in supporting our economy as well as communities and high streets right across the UK. Kebabs are as much a part of our culture and heritage as fish and chips, and curries, reflecting our broad diversity and our nation's love of food… I would like to pay tribute to the excellent British Kebab Awards winners and nominees and wish them, and the entire industry, my warm congratulations and every success for 2023.'
Thanks, Rishi! Doner kebabs on you next time?
Time Out's 50 Best Restaurants in London for 2023 revealed.
Gail's bakery is planning a drive-thru in London.