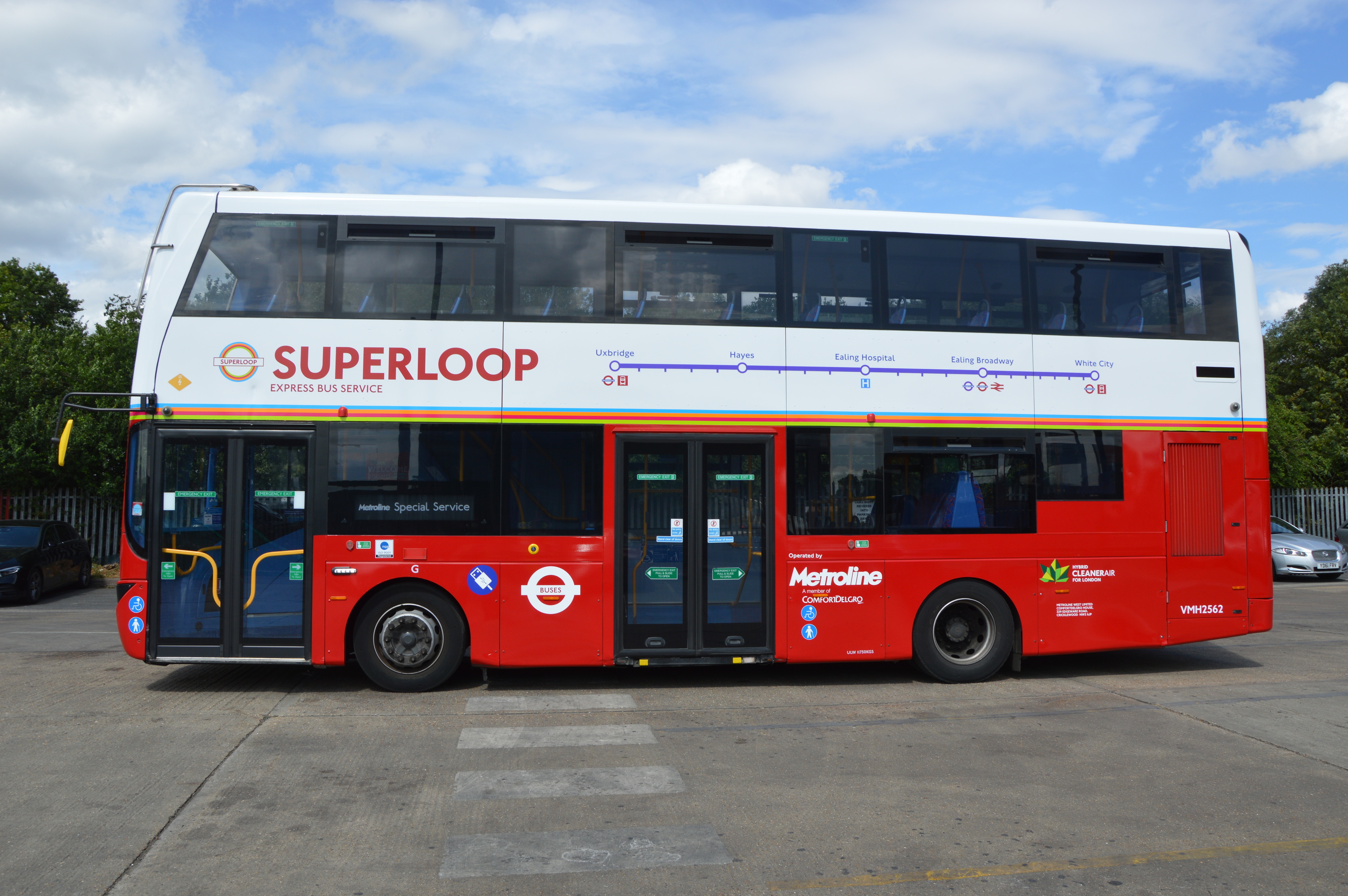 Compared to plenty of other cities around the world, London's public transport network ain't half bad. What we do lack, however, are decent connections between different areas of the outer city. Often, when going between different bits of the outer areas of London you have to go all the way into the city centre just to come straight back out again.
The Superloop bus network is out to correct that. First launched back in July, Superloops run speedy, limited-stop services between London's outer boroughs. And now they're set to significantly expand.
Following public consultations, two more Superloop routes will kick off next spring. Bringing up the total number of routes up to six, the new routes will be the SL2 (in the east and northeast, between Walthamstow Central and North Woolwich) and the SL3 (in the east and southeast, between Thamesmead and Bromley).
So outer-east-Londoners, you'll soon be much better connected! The four routes currently in operation are the SL6 (Russell Square to West Croydon), SL7 (Croydon to Heathrow Airport), SL8 (Uxbridge to White City) and SL9 (Heathrow Airport to Harrow).
The exact date that the SL2 and SL3 routes will begin hasn't been confirmed, though it'll be sometime in spring 2024.
You can see a full map of all current and future Superloop services on the TfL website here.
Time Out's take
Cheaper, more environmentally-friendly travel between London's outer boroughs? Well, that's most certainly fabulous for everyone involved.
Did you see that all London Underground and Overground stations will soon be equipped with these life-saving devices?
Listen to Time Out's brilliant new podcast 'Love Thy Neighbourhood': episode 11 with Ania Magliano in Haggerston is out now.
Stay in the loop: sign up for our free Time Out London newsletter for the best of the city, straight to your inbox.