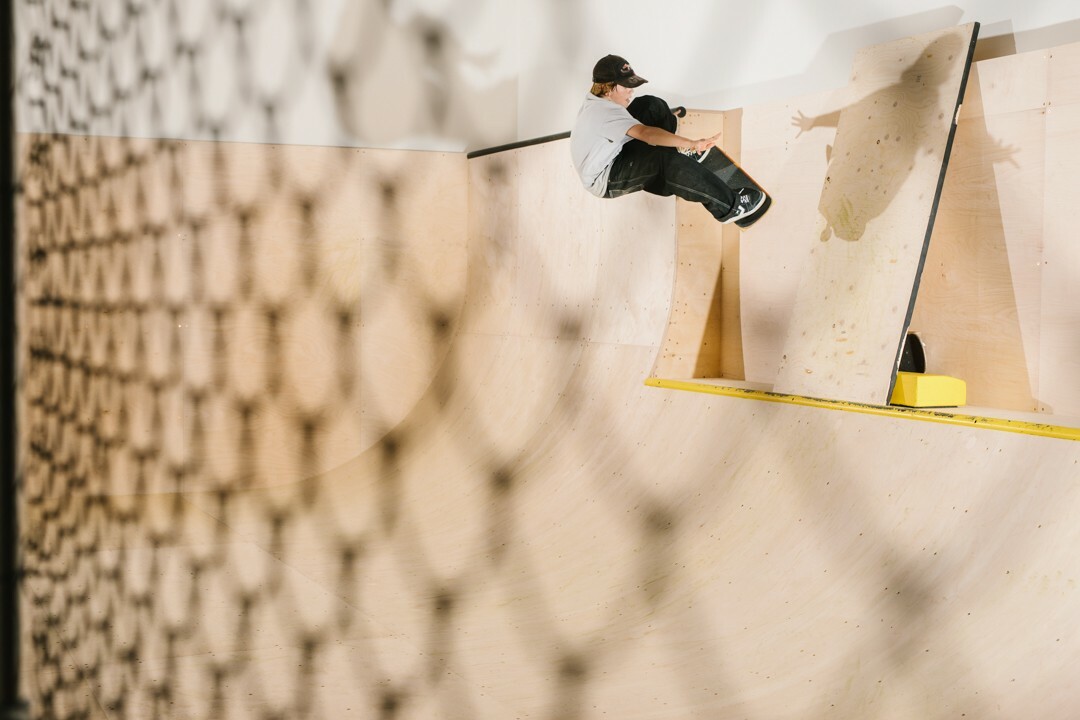 Looking to perfect your kickflip? There's a new skate ramp in London, but it's not where you might expect it. While skate spots are usually found in graffitied car parks or motorway underpasses, the latest addition to the city's skate scene is inside a museum. 
The Design Museum has revealed a skate ramp has been built inside its exhibition gallery, which is part of the just-opened 'SKATEBOARD' exhibition. 
And this isn't your regular stuffy museum show: instead of encouraging visitors to admire artefacts and artworks, the Design Museum has embraced a different side of culture. Skaters are invited to drop in on the 3.5ft mini ramp, with an 8ft extension, which was designed specially for the Design Museum by exhibition curator Jonathan Olivares alongside Betongpark, one of Europe's industry leaders in skatepark design and construction.
If you're not a bona fide boarder, non-skating visitors will be able to walk onto the ramp to experience its impressive design – without which skate culture would be significantly worse. They are invited to hang out on the ramp and watch a specially commissioned film featuring Converse CONS Riders Diggs English and newly crowned world champion Gavin Bottger. Skaters will be riding the ramp in the presence of greatness, as the half-pipe was christened by English and Bottger themselves. 
Here are some pics of the exhibition and skate ramp. 
This is likely the first time a skate ramp has ever been built inside a museum. Rad. 
Find out more about visiting on the Design Museum website here. 
For more cool exhibitions, these are the best gallery shows on this October.
Listen to Time Out's brilliant new podcast 'Love Thy Neighbourhood': episode 11 with Ania Magliano in Haggerston is out now.
Stay in the loop: sign up for our free Time Out London newsletter for the best of the city, straight to your inbox.