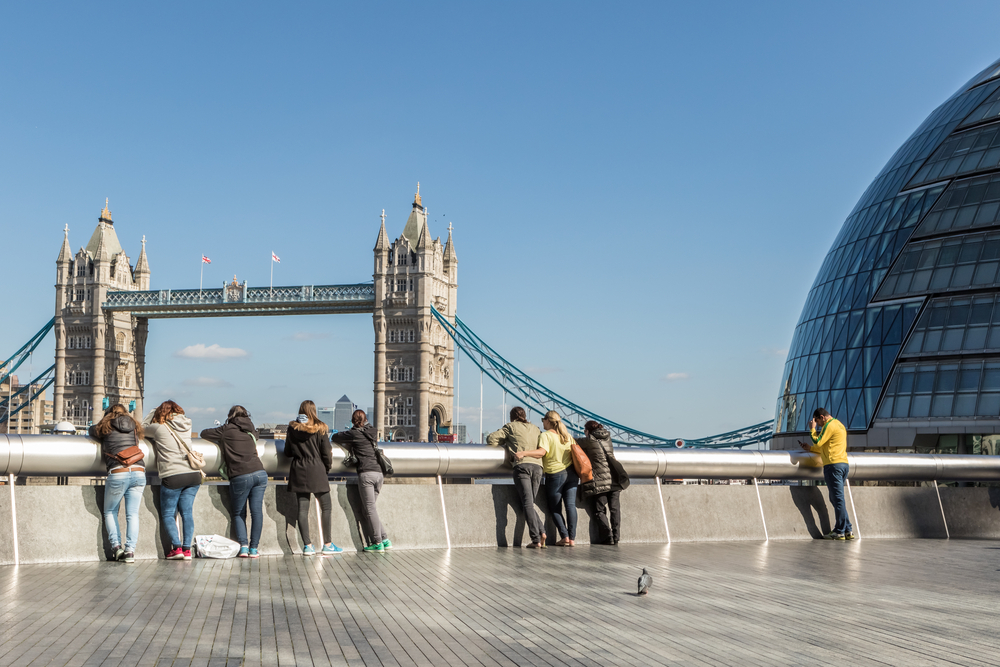 Been doing your business around the centre of town recently and noticed that the place seems a little… fuller? Well, now we know why. New data from the Office for National Statistics (ONS) shows that tourist numbers in London have bounced back from the pandemic and are currently at pretty much the same levels they were in 2019.
Recently-released ONS data shows that there were 5.3 million visitors to London across April, May and June of this year, which was just 60,000 fewer tourists than the same period in 2019. Meaning our city's tourism sector has almost – almost – recovered from the past few years.
And those visitors aren't holding back when it comes to splashing the cash. The BBC reports that tourist spending in London reached £4.3bn this quarter. All of which is a good thing! After all, so many London businesses and plenty of the city's finest attractions rely on overseas visitors to keep going. 
But if you'd rather steer clear of the crowds, fear not. At Time Out we've got a vast guide to the best secret, alternative and locally-adored stuff to do in London, from strange museums to little-known parks – you can check that out here.  
Did you see that two more tube stations now have these iconic maze designs?
Plus: London's Superloop bus network is massively expanding in spring 2024.
Listen to Time Out's brilliant new podcast 'Love Thy Neighbourhood': episode 11 with Ania Magliano in Haggerston is out now.
Stay in the loop: sign up for our free Time Out London newsletter for the best of the city, straight to your inbox.