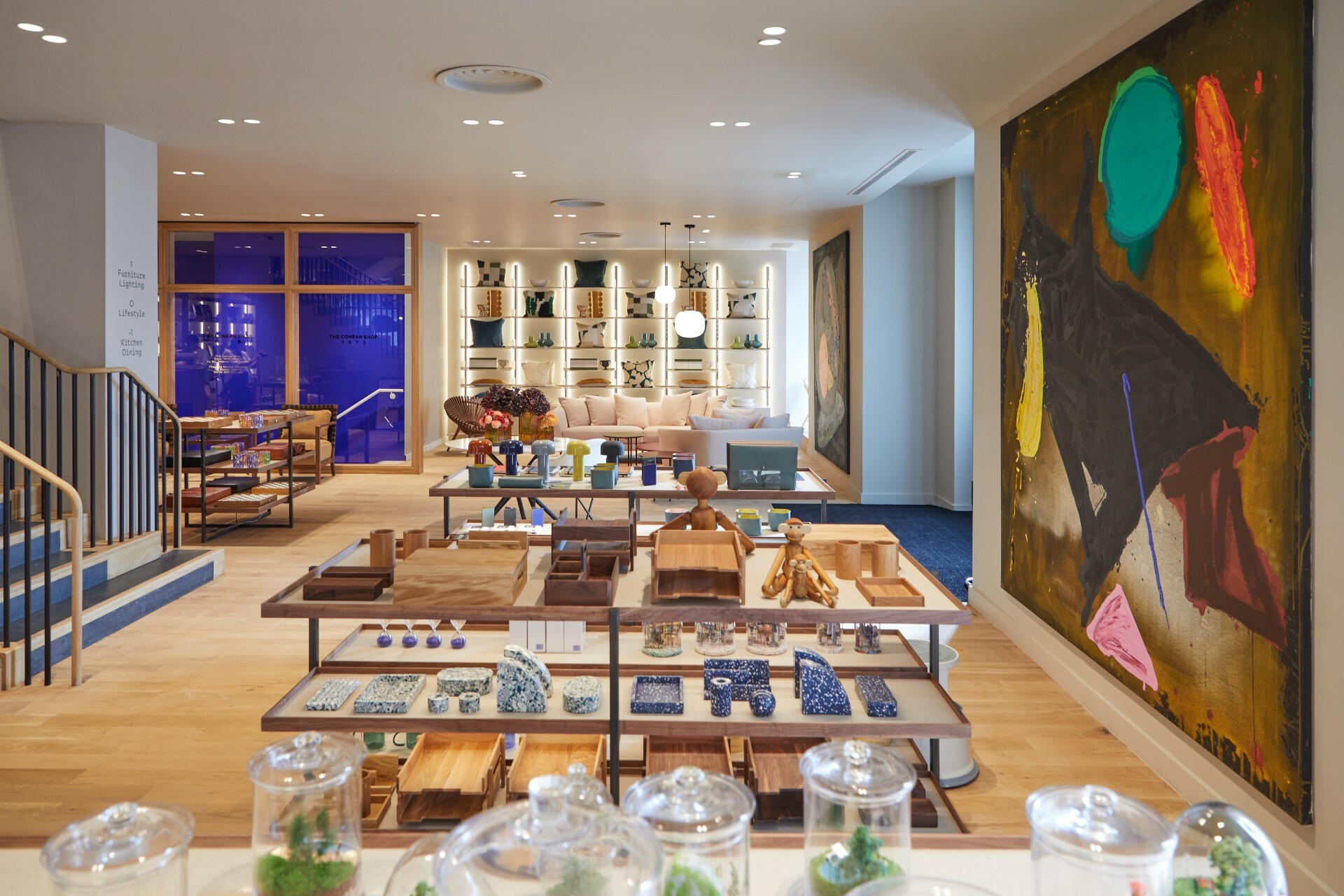 The Conran Shop, a very bougie London department store that sells all kinds of beautiful homeware, has opened a new flagship store in Sloane Square. Beloved by Birkenstock Boston-sporting, tote bag-clutching arty types, the iconic furniture and homeware shop has been one of London's best luxury design stores since it opened, if you can afford its high prices. 
Founded in 1973 by British designer Sir Terence Conran, The Conran Shop has had an outpost in Marylebone since 1997. The Marylebone store will remain open while the Chelsea flagship will be an even bigger, better version. 
'The new store will look like a home,' said Peter Jenkins, chief executive of The Conran Shop. 'We have this richness of legacy of our founder, to draw inspiration from. And that's been the centre of our focus, to get back to being the home of considered design, to curate people's living spaces. Terence did that brilliantly, he was focused on travelling the world and bringing in products that you couldn't find anywhere else. And that's been at the centre of what we've done over the last two years.'
The beautiful store was designed in a collaboration between Jenkins, Pentagram design consultancy and Fine Line Art consultancy, which curated artworks throughout the shop. A mosaic by artist Charlie Sheppard is another central part of the shop's design. Here are a few pics of the place. 
The Conran Shop flagship is open now. It's guaranteed to have you reaching for your camera. 
The Conran Shop, 16 Sloane Square, SW1 WAQ.
Did you see that four London hotels have been named the best in the world?
Listen to Time Out's brilliant new podcast 'Love Thy Neighbourhood': episode seven with Big Zuu in Oxford Circus is out now.
Stay in the loop: sign up for our free Time Out London newsletter for the best of the city, straight to your inbox.