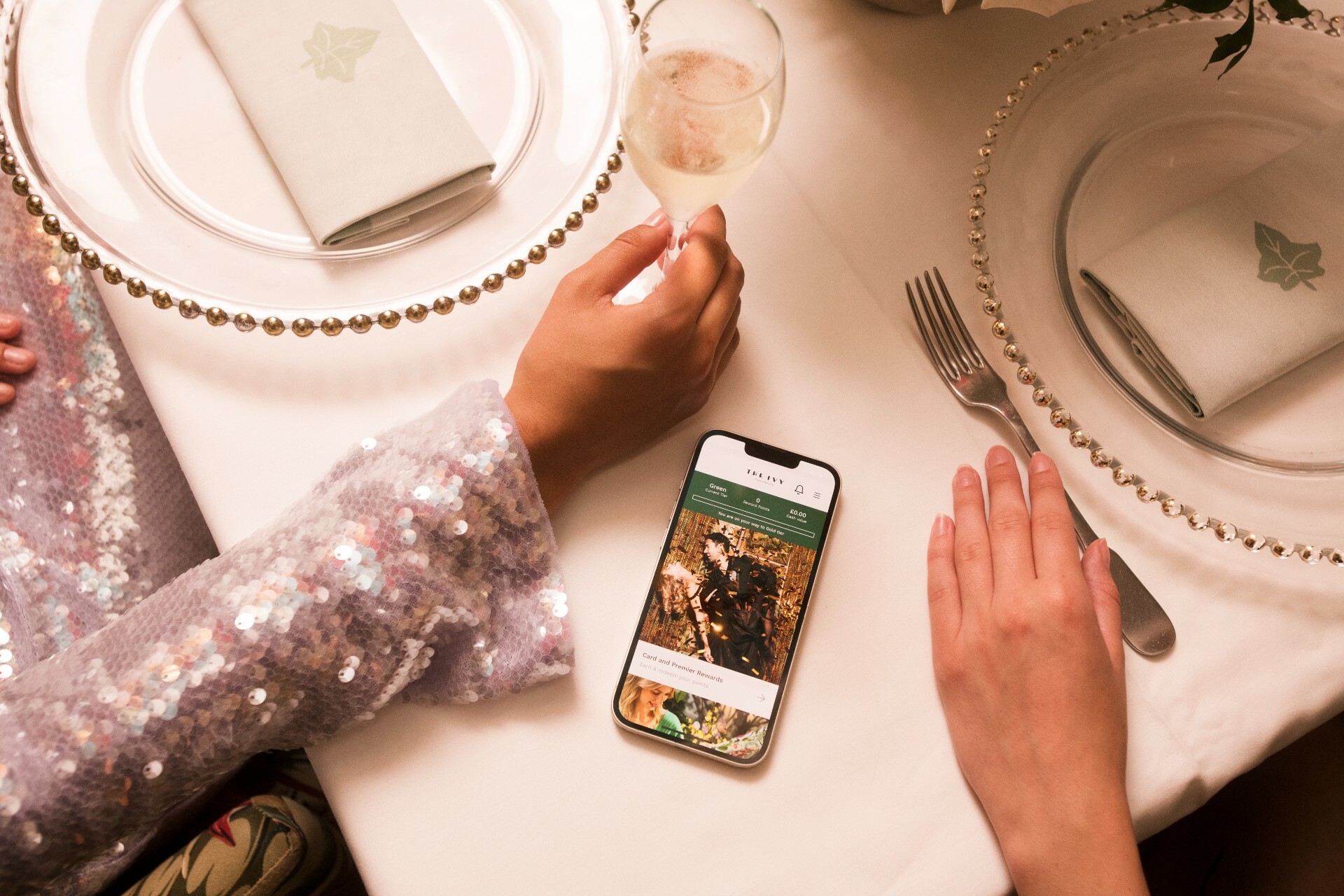 The Ivy, for those not-in-the-know, was first founded in 1917 in the West End as a humble cafe. After the OG branch became a luxurious favourite for famous theatre-goers, The Ivy then grew into a chain spread across the entire UK, giving middle class mums with faux-fur coats everywhere a place to meet up for 'drinkies'.
And now, in a very bold move for the brand, The Ivy has launched a loyalty app. The app, which launched on September 20, allows users to claim points on their meals, which can then be used to pay part of their next bill. If you're an Ivy regular, it could end up saving you quite a bit of cash. 
There are tiers to their rewards system, starting at green, which entitles you to effectively five percent worth of your bill back in points. If you manage to get to the restaurant ten times in a single year, you will automatically be upgraded to gold level, which is the same but with a year-long Ivy Club membership on top as an extra treat. It's kind of like that Pizza Express app, only a bit fancier. 
To launch the app, The Ivy paired up with musician and general app enthusiast Rod Stewart. He said: 'I've got the Ivy app, and I think it's sexy!' Because of course he did. The rockstar has also released a line of 'personally curated' cocktails for The Ivy using his very own whisky chain.
If you'd like to find out more about The Ivy's loyalty scheme, check out the official website here. 
If it's good enough for Rod, it's good enough for any of us.
Did you see that London has opened its first billion-pound hotel, The Peninsula?
Listen to Time Out's brilliant new podcast 'Love Thy Neighbourhood': episode seven with Big Zuu in Oxford Circus is out now.
Stay in the loop: sign up for our free Time Out London newsletter for the best of the city, straight to your inbox.