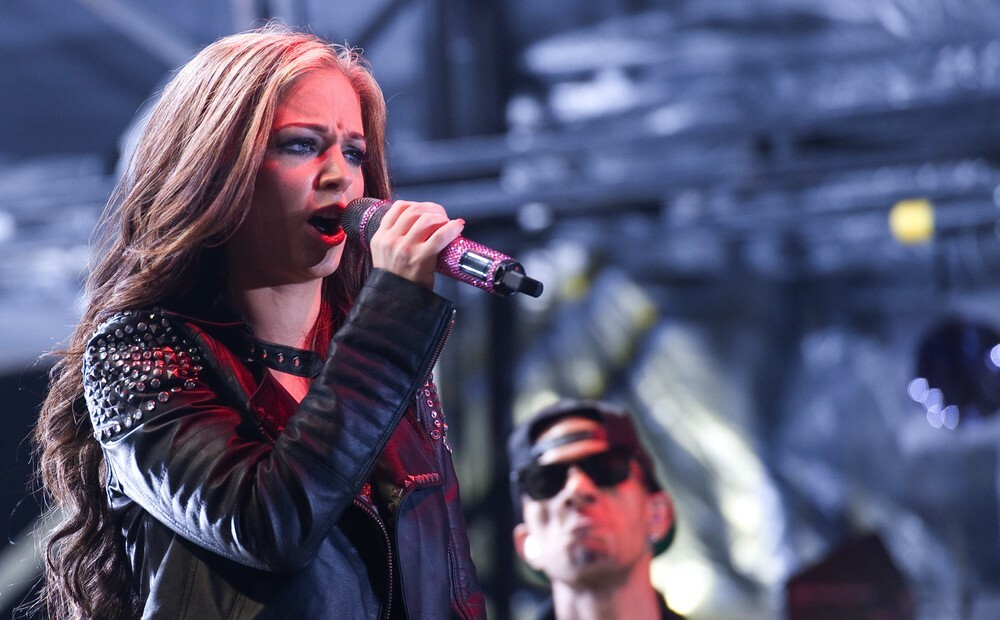 N-Dubz – now that is a blast from the past. After more than a decade away from the game, Dappy, Tulisa and Fazer are back to performing some of the late 2000s' hardest-hitting pop-rap bangers. Hot on the heels of the release of new album Timeless (their first since all the way back in 2010), they're returning to their hometown for a massive London show.
The Camden Town hip-hop trio are famous for smash hits like 'Playing With Fire', 'I Swear' and 'I Need You'. Following a sold-out run at the O2 last year, they're at Gunnersbury Park in west London today (August 11). Yep, today! Here's everything you need to know about the show.
What time will N-Dubz play at Gunnersbury Park?
Music at Gunnersbury Park is expected to kick off at around 7pm, with N-Dubz following a support act. The trio themselves will come on at 8:45pm.
When do doors open?
Doors open at 6pm.
Who is supporting N-Dubz at Gunnersbury Park?
N-Dubz are supported by DJ Jay Knox and drum 'n' bass artist Venbee.
What are the set times?
These are the set times. 
7pm – Jay Knox
7:40pm – Venbee
8:45pm – N-Dubz
Any news on the setlist?
At Isle of Wight Festival in June, N-Dubz played this setlist.
Ouch
N Dubz vs Naa / Defeat You
Girls
Better Not Waste My Time
Strong Again
I Swear
Say It's Over
Papa Can You Hear Me?
Best Behaviour
So Alive
February
Wouldn't You
No Regrets
Number 1 (Tinchy Stryder cover)
Playing With Fire
However, given the release of last week's new album, we can expect more than a few new additions to this setlist.
Are there any tickets left for N-Dubz?
Some tickets are still available on Ticketmaster here, with prices starting from £47.85.  
Time Out's brilliant new podcast, 'Love Thy Neighbourhood', is out now. Listen to Chloe Petts in Streatham. 
Stay in the loop: sign up for our free Time Out London newsletter for the best of the city, straight to your inbox.