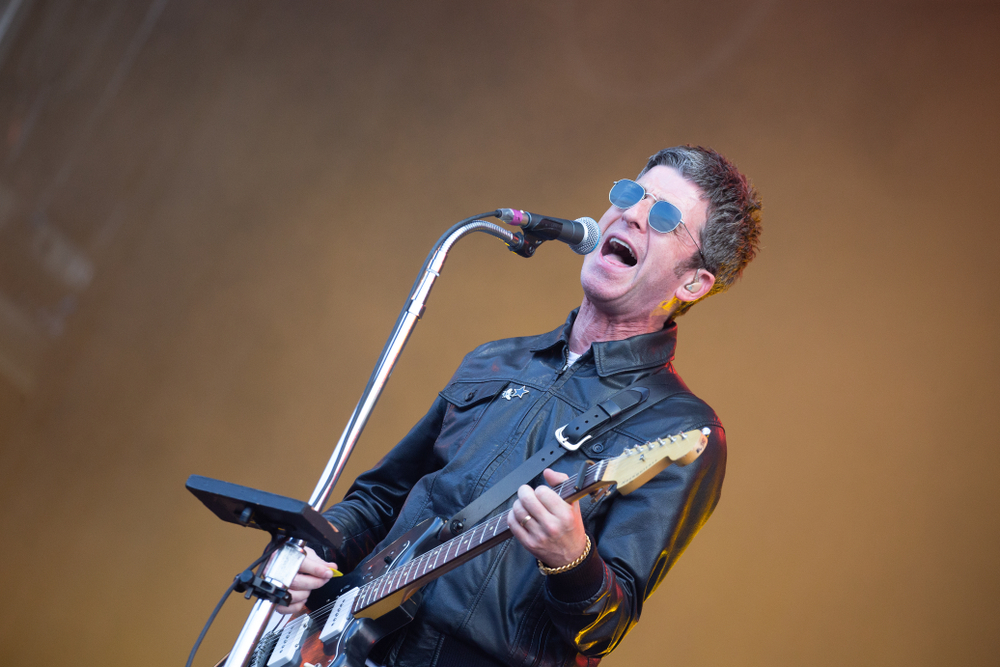 Fans of bucket hats and Britpop, it's time to get excited. Noel Gallagher's High Flying Birds have had a run of gigs across the UK this summer and tomorrow night (Friday 28 July) it's London's turn to bask in their glory. They'll be headlining South Facing Festival at Crystal Palace Park – and here is everything you need to know. 
When is Noel Gallagher's High Flying Birds at Crystal Palace Park?
Tomorrow, Friday 28th July. 
What time do doors open? 
Doors are scheduled to open at 4pm, but all timings are subject to change. 
Who is supporting Noel Gallagher's High Flying Birds at Crystal Palace Park? 
The band will be joined by two support acts. Rising stars Everyone You Know will take to the stage first, followed by legendary ex-Smiths guitarist and songwriter Johnny Marr. 
What are the set times? 
Guest DJs will perform when doors open, from 4pm until 5.15pm. Everyone You Know will be onstage from then until 6pm and Johnny Marr will be performing an hourlong set from 6.45pm. 
Noel Gallagher's High Flying Birds will grace the stage at 8.30pm and finish up before the park's 10.30pm curfew. 
Any news on the setlist? 
Noel and the band played at Wollaton Park in Nottingham on Sunday night (23 July), with the setlist looking like this. 
Pretty Boy
Council Skies
Open the Door, See What You Find
We're Gonna Get There in the End
Easy Now
You Know We Can't Go Back
We're on Our Way Now
If I Had a Gun…
In the Heat of the Moment
AKA… What a Life!
Dead in the Water
Going Nowhere
The Importance of Being Idle
The Masterplan
Half the World Away
Little by Little
Encore
Quinn the Eskimo (The Mighty Quinn) (Bob Dylan cover)
Live Forever
Don't Look Back in Anger
Are there still tickets available? 
Unfortunately not. Tickets from Ticketmaster and Live Nation have now both sold out. 
Listen to 'Love Thy Neighbourhood', Time Out's brilliant new podcast.
Stay in the loop: sign up for our free Time Out London newsletter for the best of the city, straight to your inbox.