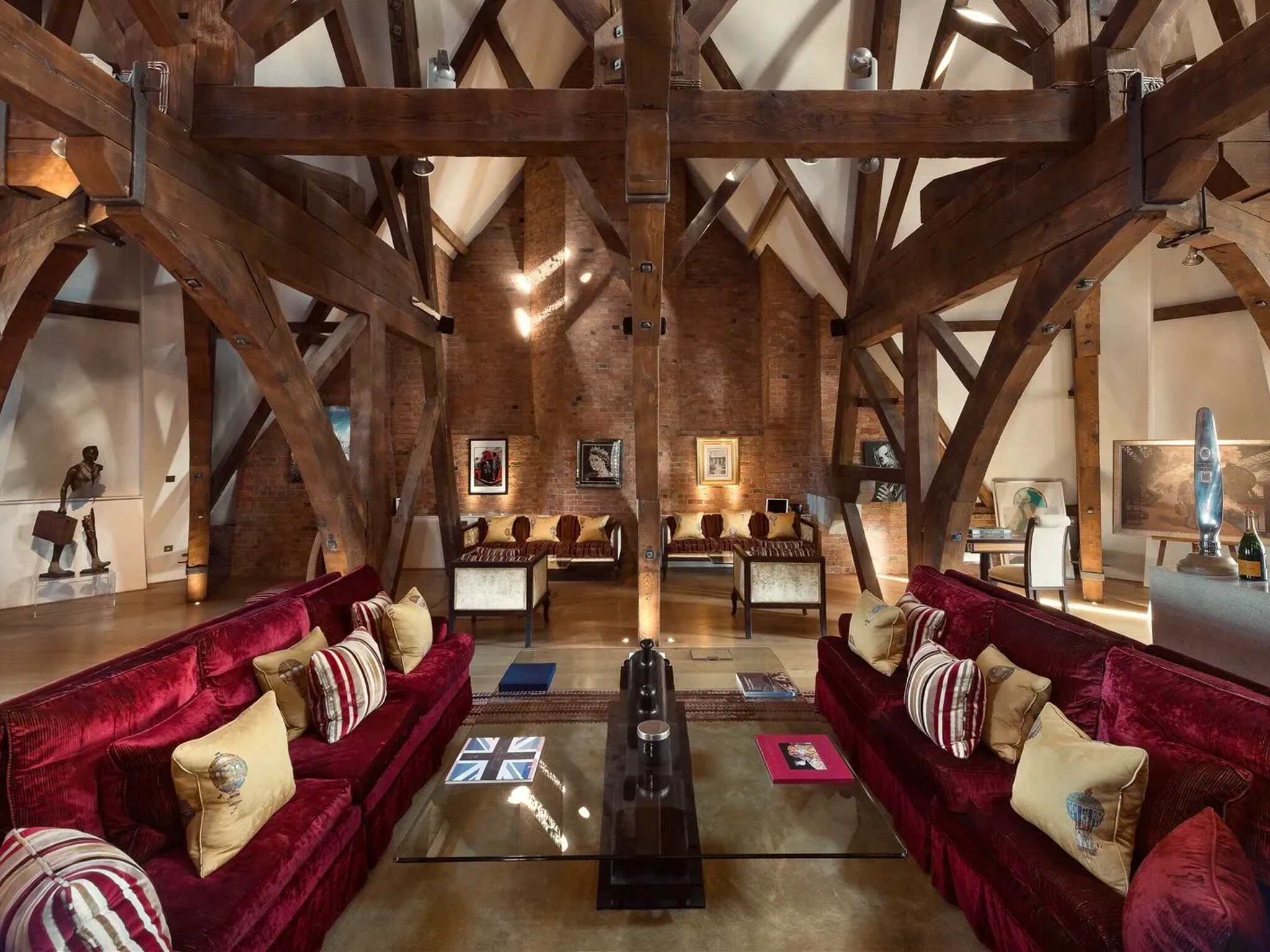 The magnificent St Pancras Renaissance London Hotel, for those not in the know, is actually much more than just a hotel. Forming the front of St Pancras railway station, it's also home to some of the fanciest flats this city has to offer. And now one of the most glamorous of those flats is up for sale.
Right up at the top, the main penthouse of St Pancras Chambers has just hit the market. Spread over a whopping 6,000 square feet, the flat features three bedrooms, two bathrooms, vast wooden beam-supported ceilings and views out over not only the spires of St Pancras but pretty much all of the rest of London, too.
Needless to say, the flat is a visually marvellous place. The main room was once a water tower for the hotel below, which was all designed by famed architect George Gilbert Scott and completed in 1873. Here's a few pics of the place.
As you've likely already guessed, all this certainly doesn't come cheap. The asking price on Zoopla for the flat is £9,950,000 – and that doesn't include the £60,000-a-year service charge.
If you do happen to have a spare ten mil sitting around and fancy your own pad in a gothic London icon with good transport links to Paris, well, lucky you.
Find out more on the Zoopla listing here.
Did you see that the UK's first charity-shop department store has opened in Brent Cross?
Plus: Finsbury Park's iconic Sylvanian Families shop is closing after 30 years.