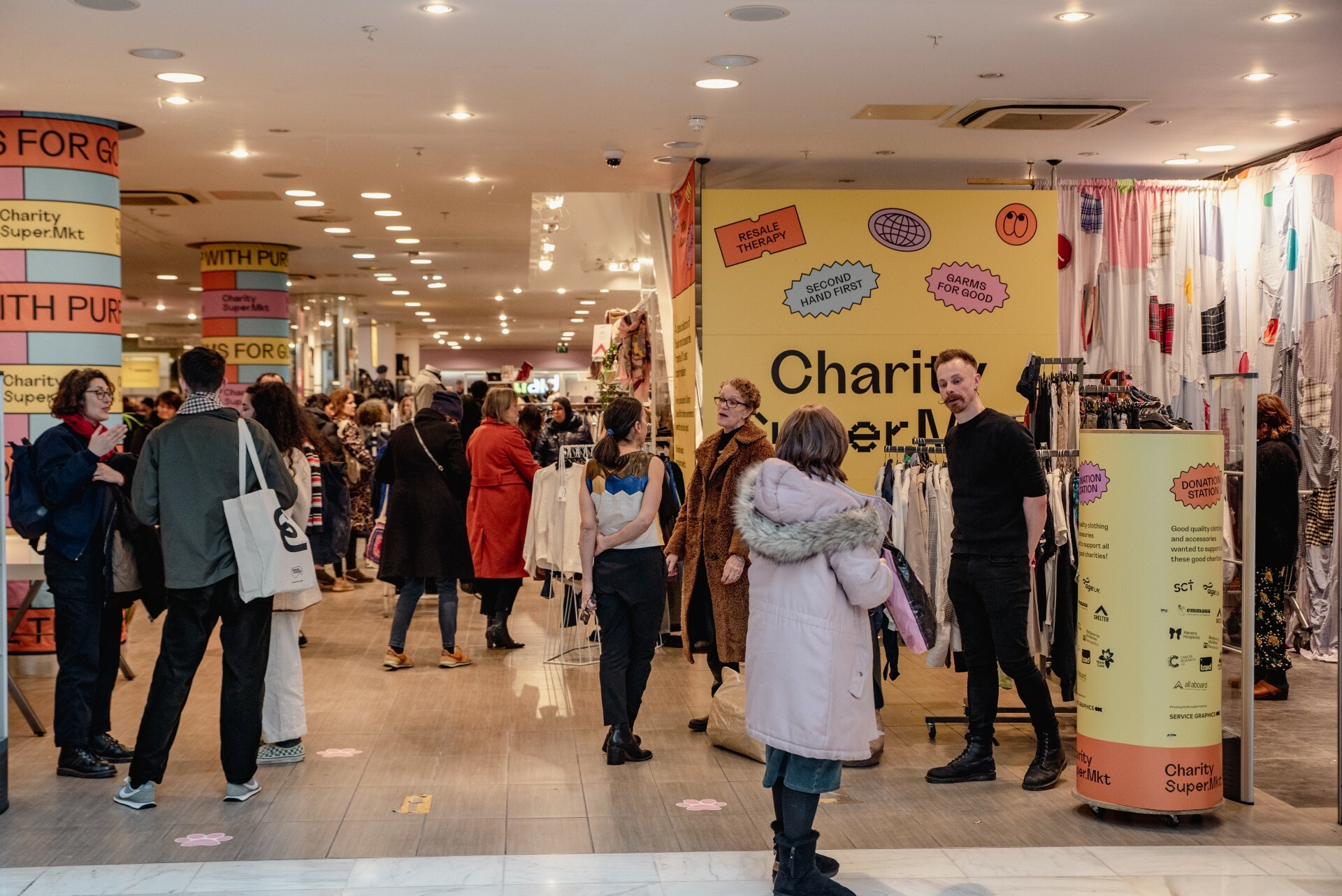 Bargain hunters and sustainable shoppers, we've got some very, very exciting news. The UK's first multi-charity department store has come to London, making it easier than ever to snap up some wavey garms at even-wavier prices.
Called Charity Super.Mkt, the department store is in ginormous north London shopping mall Brent Cross and it's open now. Ten charities feature in the store: TRAID, Havens Hospice, Barnado's, Shelter, Cancer Research, Age UK, Marie Curie, Emmaus, SCT and All Aboard.
It's all in response to the (relatively) recent surge in the popularity of secondhand clothes shopping, especially amongst millennials and Gen Z. Secondhand clothes aren't just more sustainable and better for the planet: they're cheaper, which makes them even more popular during the current cost-of-living crisis. 
Staffed by volunteers, Charity Super.Mkt has appropriately opened in an old Topshop that had been empty for two years. Here are a few pics of the place. 
All seems pretty great, right? The less-great news is that Charity Super.Mkt isn't permanent. It's only a pop-up and only lasts until February 27. So if you're keen on snapping up some sustainable bargains, you better get over to Brent Cross quick!
You can find out more about Charity Super.Mkt on the official website here.
Did you see that Finsbury Park's iconic Sylvanian Families shop is closing after 30 years?
Plus: everything you need to know about this year's new blue plaques in London.