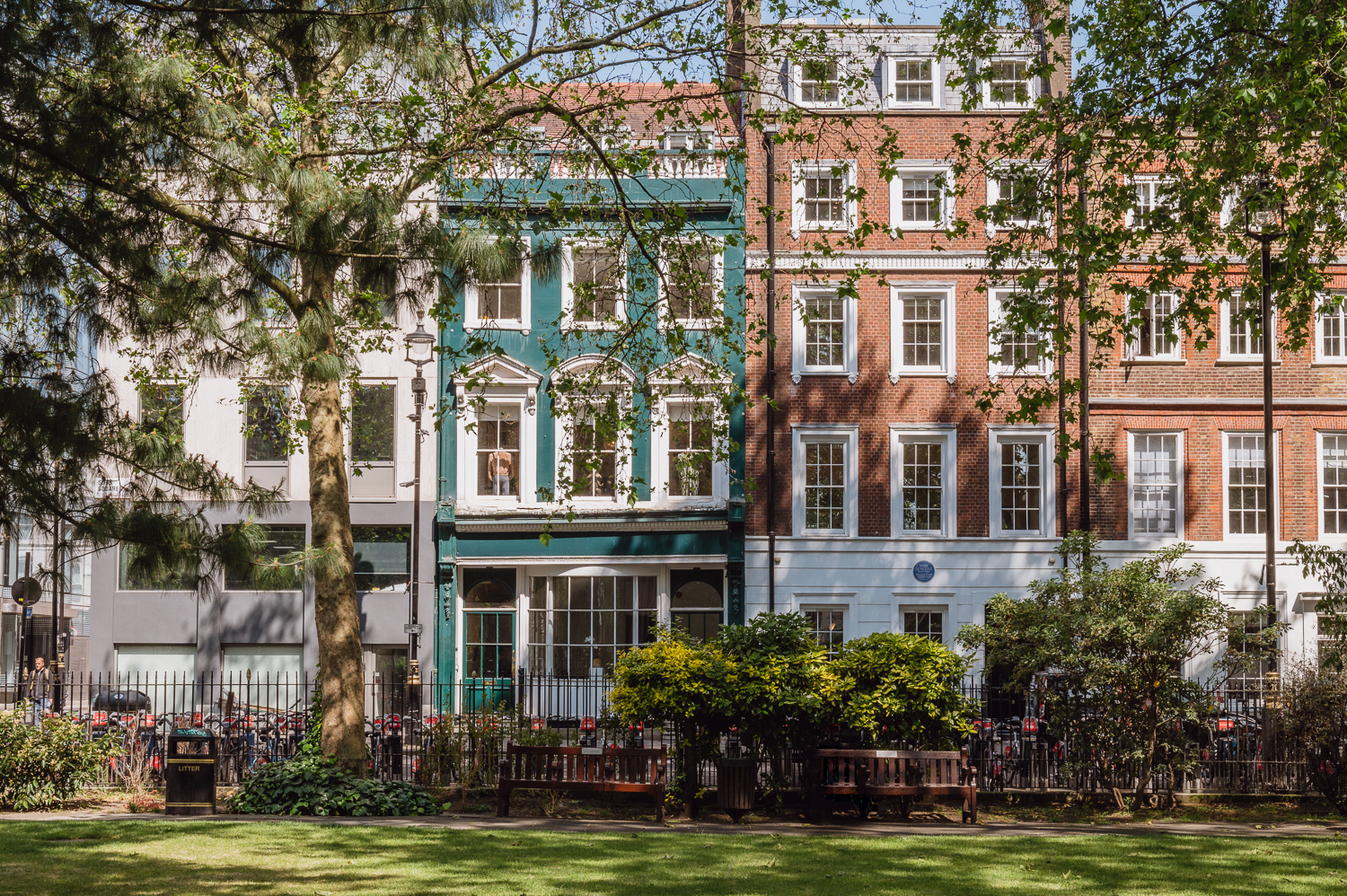 If you've ever wondered, do people actually live in Soho? We can tell you, yes they do. Contrary to what it might seem, Soho isn't just full of offices, pubs, and corners that are perfect for public peeing. It's actually got a some very fancy houses, and one of them could be all yours. 
This glamourous abode on Soho Square is up for sale: the five-storey townhouse, painted in a beautiful teal, is available for one deep-pocketed buyer for a cool £8.95 million. Currently used as a commercial space, the building has been given planning permission to be returned to a house as it was originally designed. 
When complete, the Grade II-listed abode will be transformed into a five-bedroom home over 6,000 square feet of space, with a private third floor terrace and a rooftop garden. It will also have two grand reception rooms, a dining room, plant room, media space, bike storage and multiple bathrooms, some of them being ensuites. Sounds alright to us.  
Historical features such as doors, windows, skirting boards, ornamental moulding and high ceilings will be restored or replaced with '​​appropriate features'. One of the house's most magnificent features is its historic staircase, and the fact that it's got views right onto Soho Square.  
On the property listing by Inigo, the house is described as 'a building of considerable beauty, with the potential to be one of London's finest residences'. 
Your dingy houseshare could never.