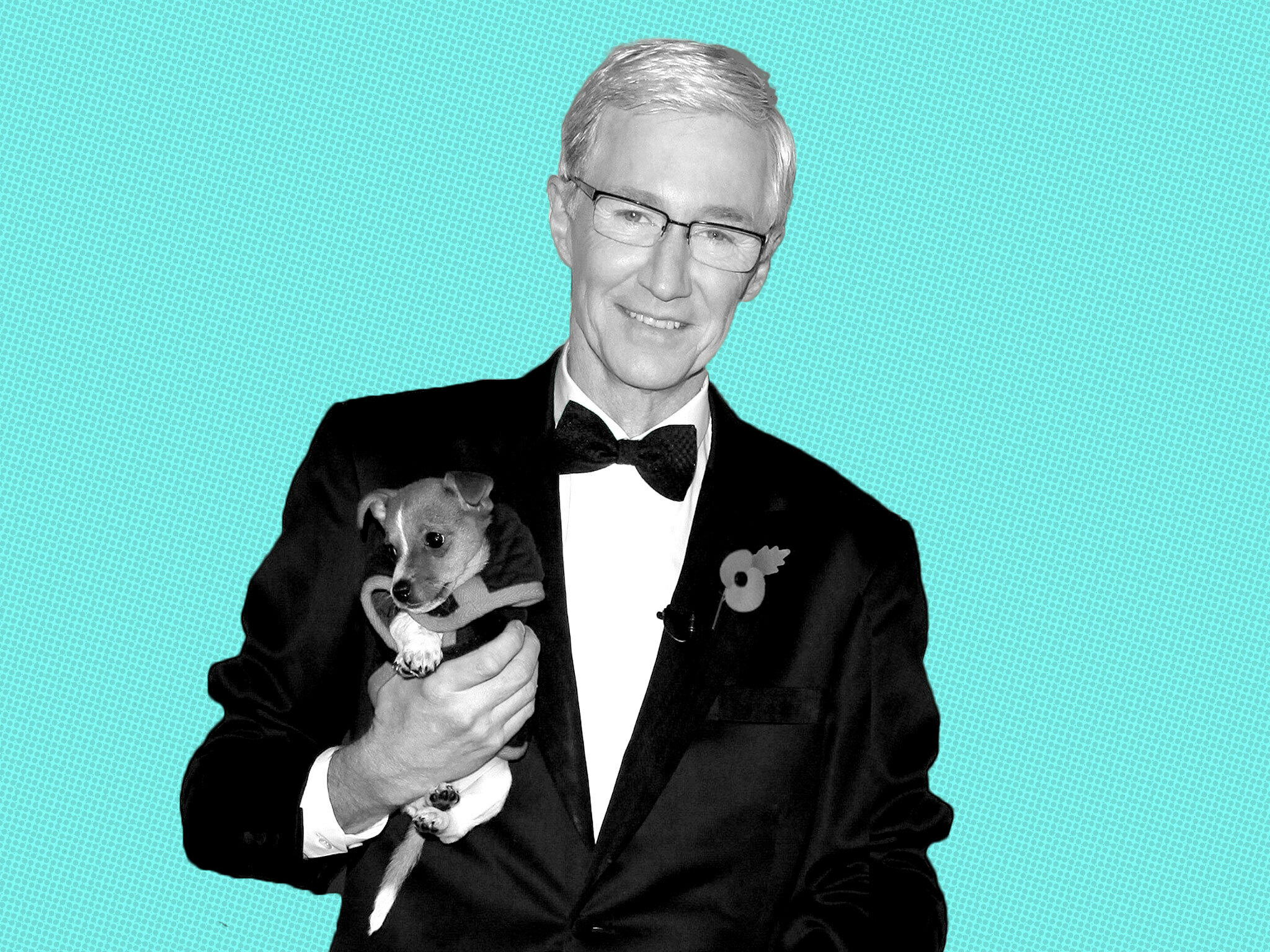 Paul O'Grady was a man loved by millions. 
Whether you related to him through a shared love of animals or admired him for his fierce and wonderfully fabulous alter ego Lily Savage, you (like the entire nation) were probably heartbroken to hear of his passing last Tuesday.
The Birkenhead-born star, who was known for his tear-jerking yet joyful ITV show, 'Paul O'Grady: For the Love of Dogs', worked with Battersea Dogs & Cats Home since 2012, filming a total of 11 series at the London institution.
While working on the multi-award-winning TV show, O'Grady inspired the nation to adopt and rehome pets and even received special recognition at the 2018 National Television Awards for the positive impact that the show had on helping rescue animals find new homes.
O'Grady, who died at the age of 67 on Tuesday March 28, had been publicly battling with health issues for years, but his official cause of death has not been released.
It's clear that his death has devastated fans and donors alike, as touching messages such as 'You made a huge difference' and 'We didn't know you but we miss you so very much' have poured in on the Battersea tribute page.
In honour of the sharp-witted comedian, the Battersea charity has set up a special tribute fund in his name, which has already garnered £220,443, just one week after going live. 
Peter Laurie, chief executive of the charity, said in a statement to the PA news agency: 'We have been overwhelmed and touched by the countless letters, calls, emails and messages of support along with the generous donations made by kind members of the public this week.
'We will be looking to find a suitable way to remember the profound impact Paul had at Battersea and the rescue-animal sector, something that will support the animals that Paul loved so much and that would make him proud.'
Laurie described O'Grady as a 'champion for the underdog' who would do 'anything to ensure all animals live a healthy and happy life'.
During the 11 years in which he worked with Battersea, the TV icon fell in love with thousands of animals, but there were six special pups that stole his heart.
In series one, O'Grady met Eddie, a chihuahua jack russell cross puppy and ended up rehoming him at his farmhouse in Kent.
After this, the comic brought home Boycie, a shih tzu, in 2014; Conchita, a maltese, in 2015; Arfur, a mongrel puppy, in 2017; Nancy, another mongrel, in 2020; and Sausage, a wire-haired dachshund, in 2021.
If you loved Paul as much as he loved his pups and want to show your respect by donating, you can find the Battersea tribute fund here. 
Raye: 'There's an unspoken thing about south London's energy'.
Sloane Street is getting a frankly unnecessary £46m makeover.